YouTube Channel


Facebook Page


Twitter Page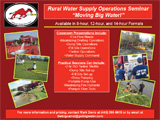 Rural Water Supply Operations Seminar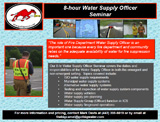 Water Supply Officer Seminar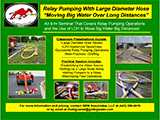 Relay Pumping With Large Diameter Hose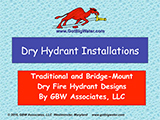 Dry Fire Hydrant Designs and Installations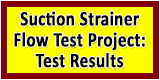 Web Counters
Website Visitors
Since
June 22, 2009

Visitors Today
Feb 02, 2023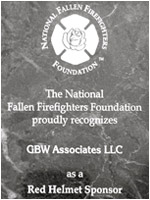 Fill Site Operations #12 - Using What You Have
By President Mark Davis
December 29, 2022
We show a lot of "big water" operations using "big water" stuff....but not everybody has that stuff. When faced with a water supply operation that can't wait, figure out how to use what you have to the best of its ability. These photos from our 2012 seminar in Sumter County, Alabama, show a 1,250 gpm pumper drafting through 40-feet of 6-inch suction hose and loading tankers at a rate of 1,000 gpm using twin, 50-ft lengths of 2-1/2" hose. They chose not to use the dry fire hydrant, they chose to remove the driver side suction inlet control valve, they chose to grab some suction hose from the 1st arriving tanker, and they chose to keep the fill lines short and use more than one. All of those actions contributed to this pumper's ability to support a 1,000 gpm tanker loading station. Nice work.



Engine 51 (1250 gpm) arrives at the pond.




The driver removes the external, suction inlet control valve...Step 1 in reducing flow restriction.




Getting started with the set-up.




Grabbing more suction hose.




Forty feet total were used. Twenty from the pumper and 20 from the first arriving tanker.




A floating barrel strainer was the strainer of choice given the choices available.




Booster line run back to the pond as a circulation line.




The largest hose available was 2-1/2" so twin, 50-ft fill lines were used to reduce flow restriction due to friction loss.




They loaded just about every tanker at a rate of 1,000 gpm using this set-up.