YouTube Channel


Facebook Page


Twitter Page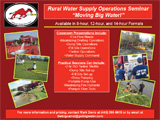 Rural Water Supply Operations Seminar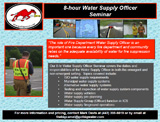 Water Supply Officer Seminar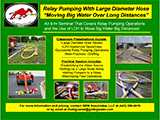 Relay Pumping With Large Diameter Hose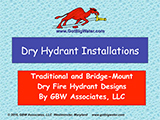 Dry Fire Hydrant Designs and Installations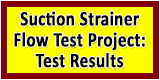 Web Counters
Website Visitors
Since
June 22, 2009

Visitors Today
May 06, 2021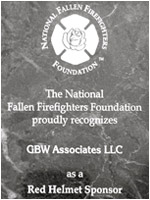 Dry Fire Hydrant Design #35 - Box Culvert Installation - Whiteford, Maryland
By President Mark Davis
December 10, 2020
We recently competed a somewhat unusual dry fire hydrant design and installation project in Harford County, Maryland where we modified our saddle-mount design to create a fixed-installation along the wing wall of a box culvert. The customer was interested in having the suction head within 10-ft reach of where a pumper would park, so we had to extend the pipe up a short incline toward the road.
In terms of permitting, the pipe and suction strainer do not touch the stream bottom... and the stream bottom and surrounding wetland area were never disturbed, so no special environmental permitting was needed. However, a general work permit was needed from the State Highway Administration because the stream and box culvert we located along a State road.
A flow test was done once the installation was completed and the test produced a1284 gpm flow using a 1750 gpm pumper.



The system was designed so that a pumper could access the suction fitting using a single 10-ft length of suction hose.




The design used an ETT 6-inch NST female suction head on a 30-deg elbow.




The pipe does not touch or rest on the stream bottom....thus, no disturbance.




The design allowed the pipe to be secured to the box culvert's wing wall where it also is protected from storm water debris.




A 6-inch horizontal strainer with back flap was used as the suction strainer. The back flap feature allows full-flow back flushing of the system.