Welcome to the Official Website for GBW Associates, LLC.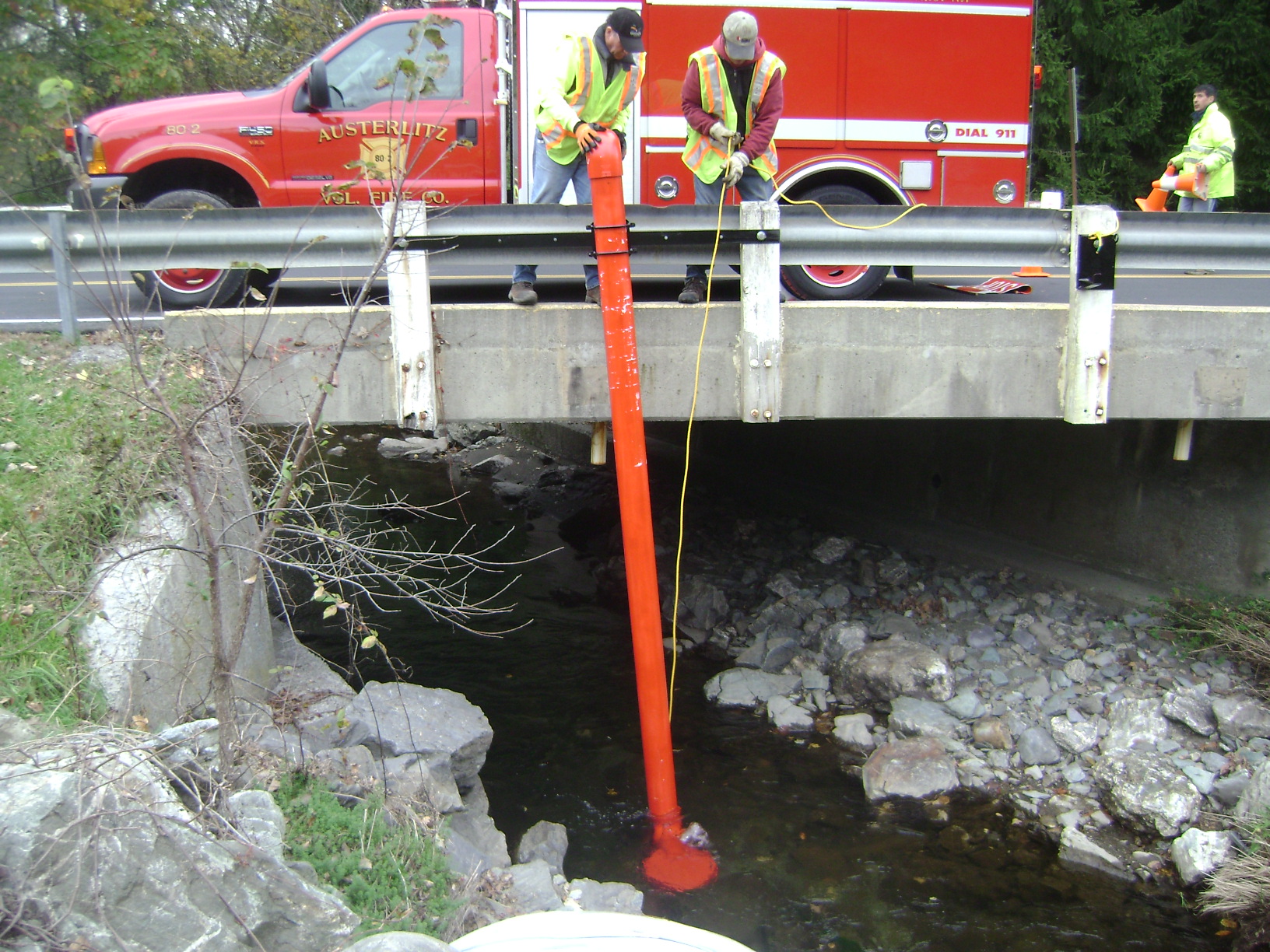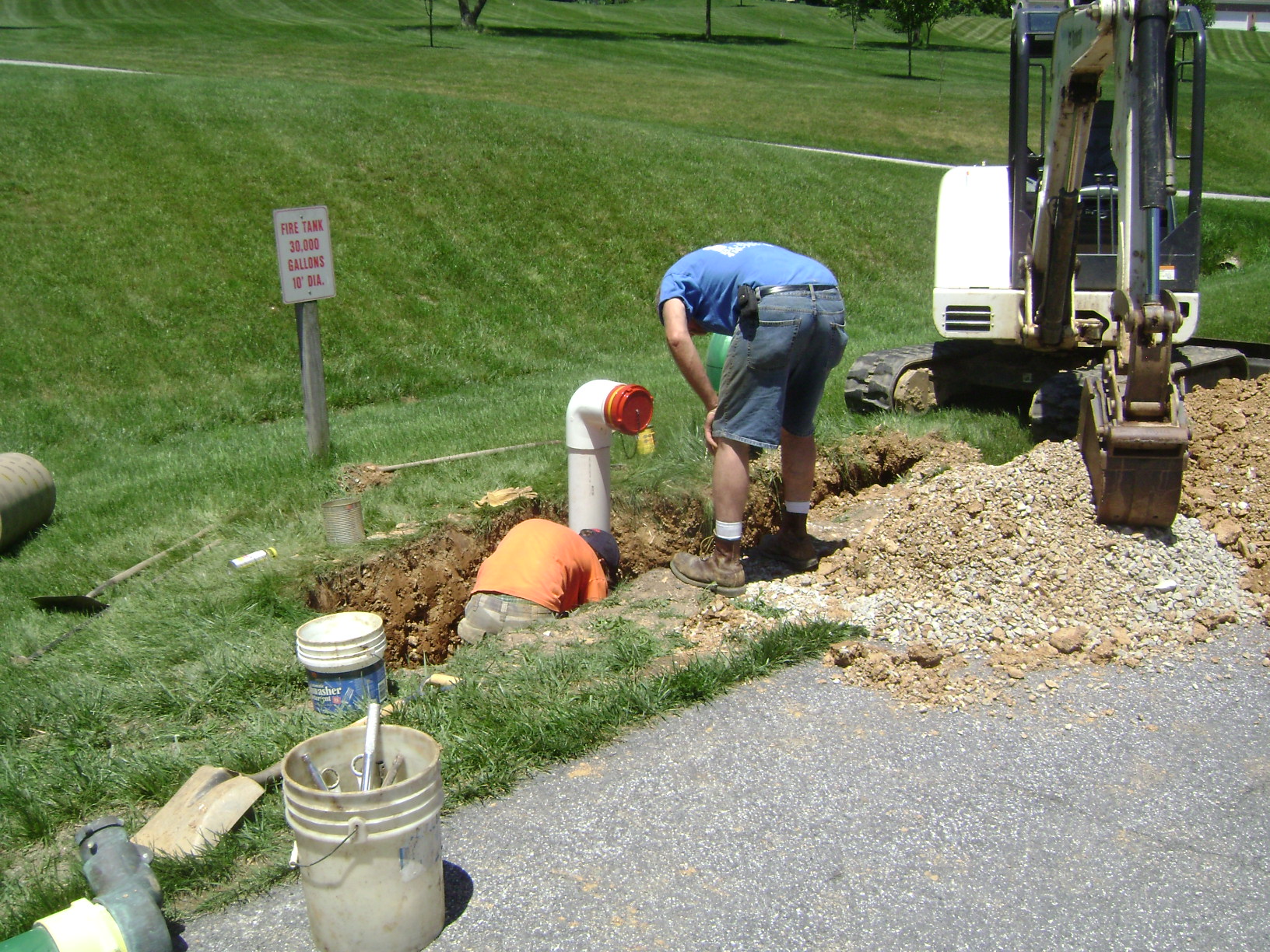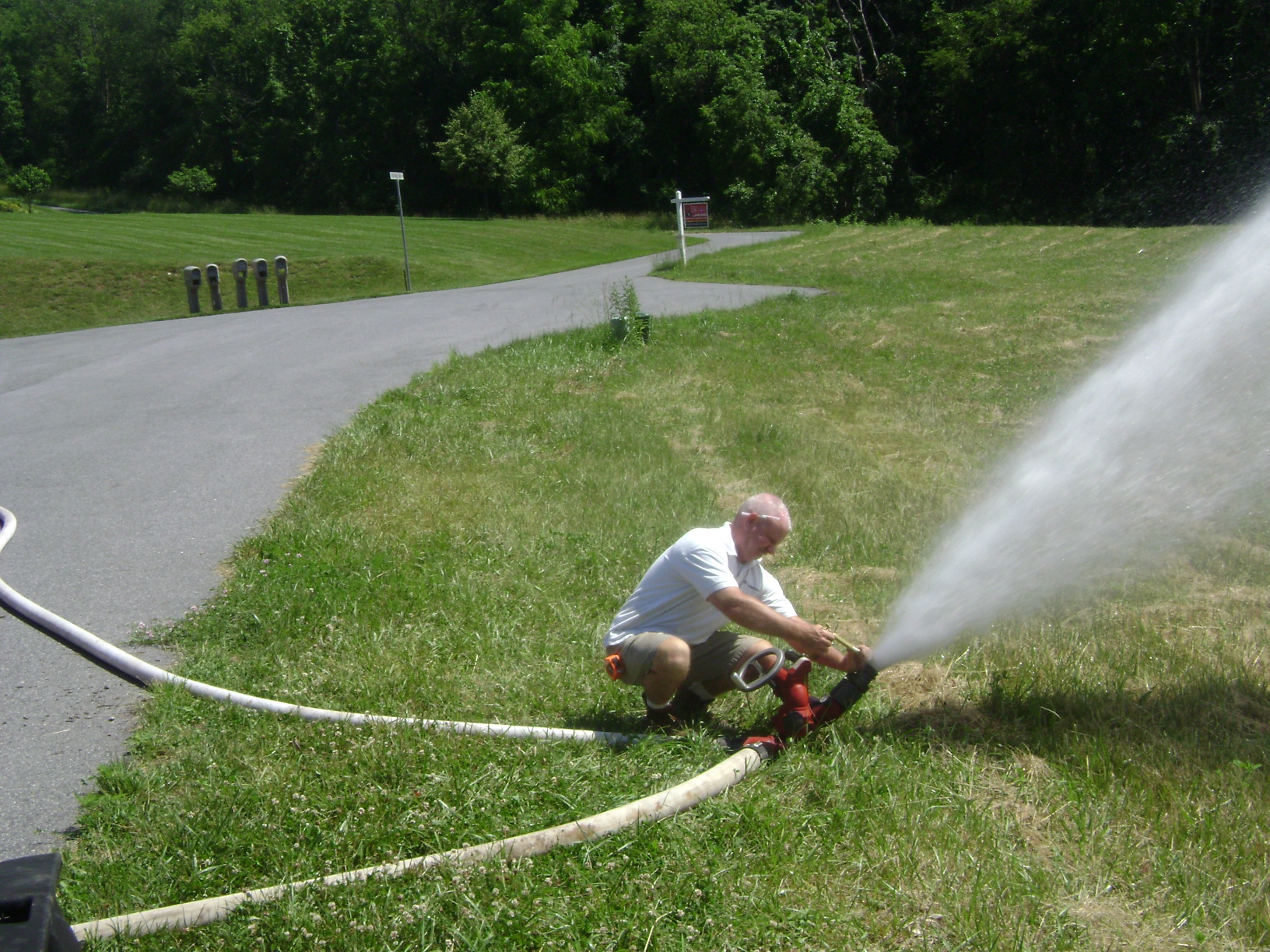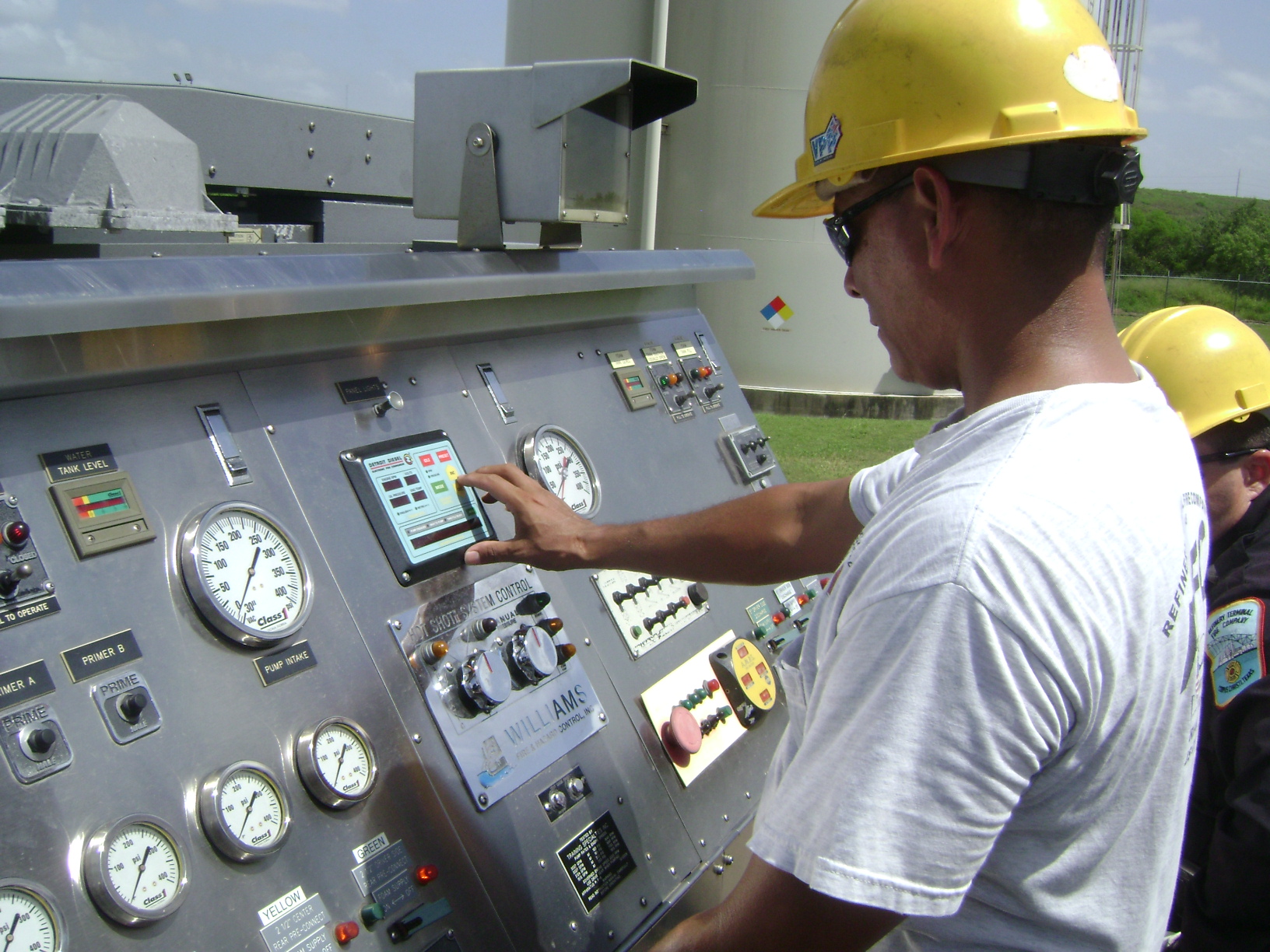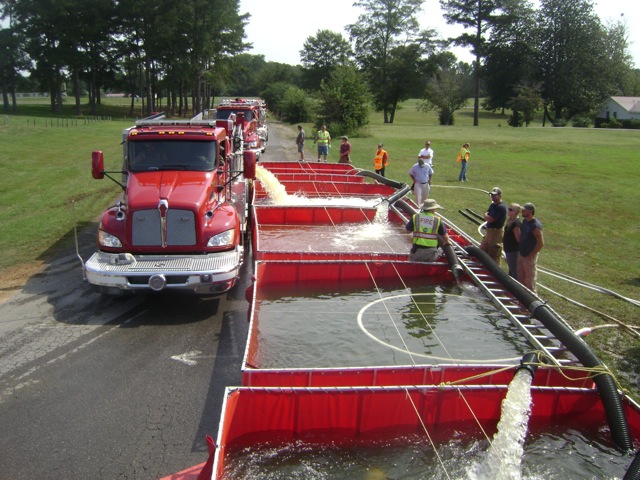 GotBigWater is the official website of GBW Associates, LLC, a privately owned training, consulting, and design firm located in Westminster, Maryland. Our specialty is water supply for public and private fire protection. We at GBW Associates, LLC are known for our training programs, our consulting services, our dry hydrants, and our testing services. Over the years, we have completed projects in over 41 different states and Canada ranging from rural water supply and incident command seminars to ISO water supply assessments to community master planning.
Use the menu at the left to take a look at our services and to contact us. Be sure to check out the News Archive and Big Water Information sections for a whole bunch of information on water supply delivery operations.
Scroll down to see our recent activities, upcoming events, and website updates.
* * *
Be sure to join the Members Area to discuss water supply issues, view our document library, and receive announcement notices concerning our website and our services- it is FREE!
* * *
---
Upcoming Seminars, Courses, and Drills
Click on image to view flyer.
| | | | |
| --- | --- | --- | --- |
| | | | |
| New York | Virginia | North Carolina | North Carolina |
| | | | |
| Maine | Pennsylvania | | |

The entire process took maybe 30 minutes.

Suction Hose - #12 - Cam Lock Suction Connection Retrofit

President Mark Davis, March 23

A few photos from 10 years ago when we helped a department with the change-over from 6-inch threaded to 6-inch cam lock suction fittings. The process was really pretty simple. Because the suction hose was carried in compartment troughs on the pumper, the 10-ft lengths were from threaded coupling end to threaded coupling end. The cam lock fittings are bigger so the hose had to be trimmed some so ... (Full Story & Photos)


What's on Your Tanker? #43 - Locally Made Dump Tank Carrying Rack - Alberta

President Mark Davis, March 16

From our 2014 seminar in Peace River, Alberta, a few photos of St Isidore/Three Creeks VFD's 3500-USG tender. The folks had the rig built locally and fashioned a "tracked" dump tank rack that used an electric winch and cables to lower and stow twin dump tanks. It seemed to work quite well and the rig did a really nice job of hauling water during our drill. We always enjoy getting to see some good ... (Full Story & Photos)



The locally made storage rack makes for easy deployment on this elliptical tender.



The floating pump filled the void of having no jet siphon device available. While it did not move as much water as a traditional jet siphon...the other choice was zero water. So this worked out just fine on this day.

Portable Pump Use #4 - 250 Beats Zero

President Mark Davis, March 09

Some photos from our 2011 seminar in Morrisvale, WV where the folks ended up using a floating pump to transfer water during a 4-dump tank, 1000 gpm flow operation. The portable pump was driven by an 8-hp motor and was capable of 250 gpm at about 12 psi discharge pressure according manufacturer specs. We had no way of measuring flow that day but the pump supplied water to the primary dump tank using ... (Full Story & Photos)


Portable Pump Use #3 - Supporting an Open Relay - Bastrop, Texas

President Mark Davis, March 02

Since we are heading to Bastrop, Texas in just under 30 days to deliver another one of our 16-hr Rural Water Supply Operation Seminars we thought we would post some portable pump photos from our 2014 seminar there. The 2014 seminar was our second trip to Bastrop and we were very impressed with their ability to use portable pumps (modified) to support open relay fill site operations. The photos in ... (Full Story & Photos)



The pump supplied water to the 3000-gal dump tank using 300-ft of 5-inch LDH.



Twin, 3000-gallon dump tanks, a 400-gpm portable pump to support fill site ops, and 2,000 gallons of water....on in/on a compact unit.

What's on Your Tanker? #42 - Simple and Effective Water Haulers - Turtle, WI

President Mark Davis, February 23

These photos are from our 2013 seminar in Turtle, Wisconsin where we got to use a variety of different style tankers to haul water. The twin (kind of fraternal), 2000-gal tankers from the Turtle FD were quite effective in hauling water and were nicely equipped to support both fill site and dump site operations. At the time they carried two, 3000-gallon dump tanks, a 400 gpm portable pump, and a ... (Full Story & Photos)


What's on Your Engine Company #10 - That Front Suction

President Mark Davis, February 16

We often point out the diminished flow ability of a front suction intake on a traditional midship-mount fire pump. In most all cases the reduced flow issue is related to pipe sizing and the elbows (bends) needed to clear the front axle. These photos show a good example of how 5-inch piping was used to plumb the 6-inch front intake back to the lower intake port on the Hale QMax pump. The photos ... (Full Story & Photos)



The hidden details that affect the flow of a front intake under drafting conditions.



The annual service testing of LDH appliances is an important part of operational readiness and ensuring the safety of members working with and around these devices.

LDH Appliances #10 - More About Annual Service Testing

President Mark Davis, February 09

NFPA 1962 addresses the service testing of fire hose, nozzles, and appliances. Part of a service testing program is the pressure testing of LDH appliances. The majority of the LDH appliances that we encounter in our seminar travels are of the casted type and the quality of those products are only as good as the quality of the casting process and the material used to make the device. We then add ... (Full Story & Photos)


What's on Your Tanker? #41 - Pre-Connected Fill Lines - Oconee County, SC

President Mark Davis, February 02

We always appreciate anything that can be done to bring efficiency to a tanker loading operation. During our 2018 seminar in Oconee County, SC we got to work with a number of tankers that were set-up for the efficient set up of loading operations....meaning the "build-out" did not take long. Crossroads Tanker 13 (3,000 gal) runs pre-connected fill lines equipped with cam-lock fittings and gate valves. ... (Full Story & Photos)



Tanker 13's fill lines are ready for action!

---
Your questions and feedback are important to us! If you have a question about water supply or pumps or FD stuff in general, join our Members area (for free) to post your inquiry. We will provide our thoughts and perhaps other folks in the field will provide theirs also.
Also - be sure to sign the guest book if this is your first time here - guestbook.