Welcome to the Official Website for GBW Associates, LLC.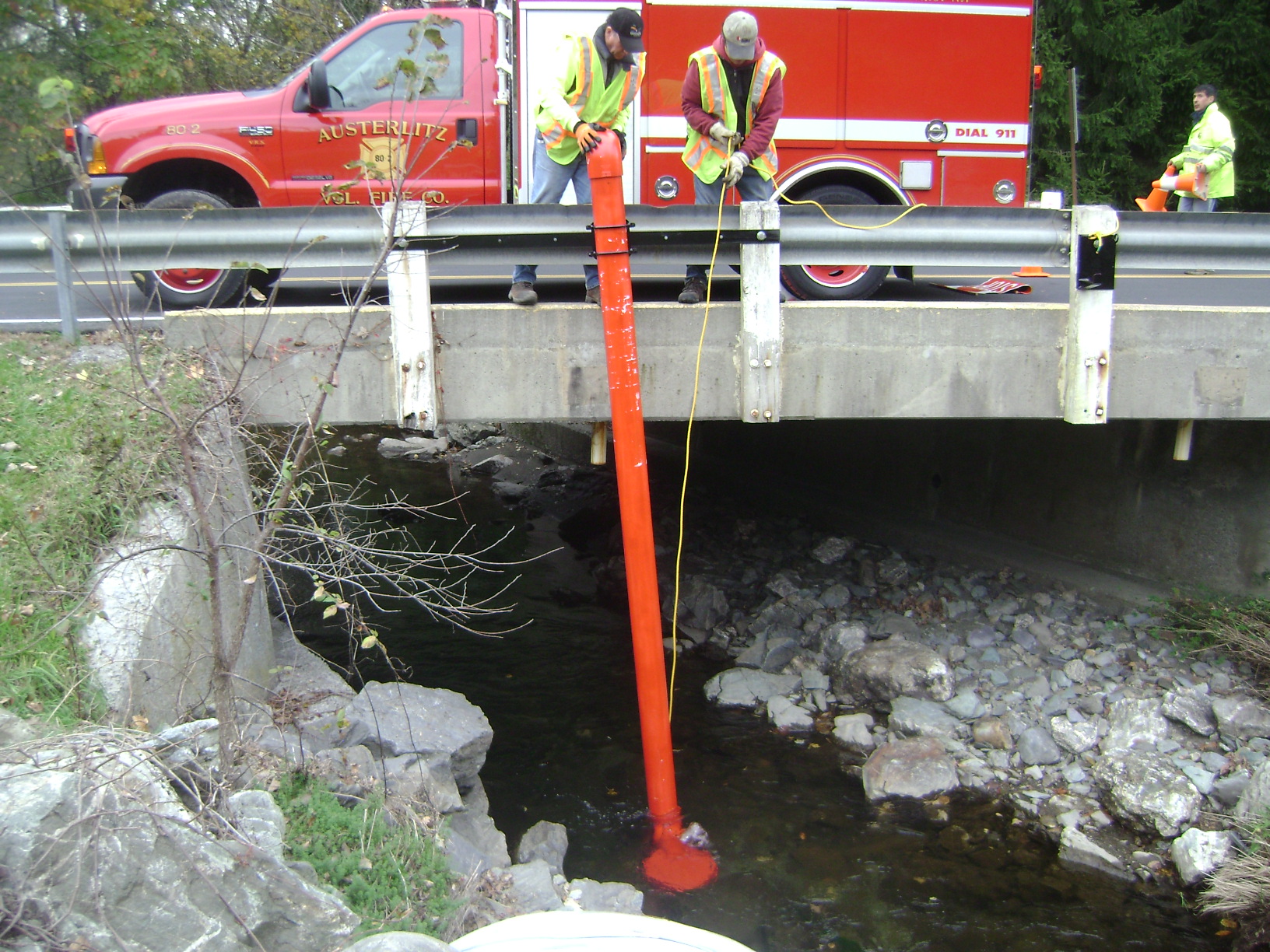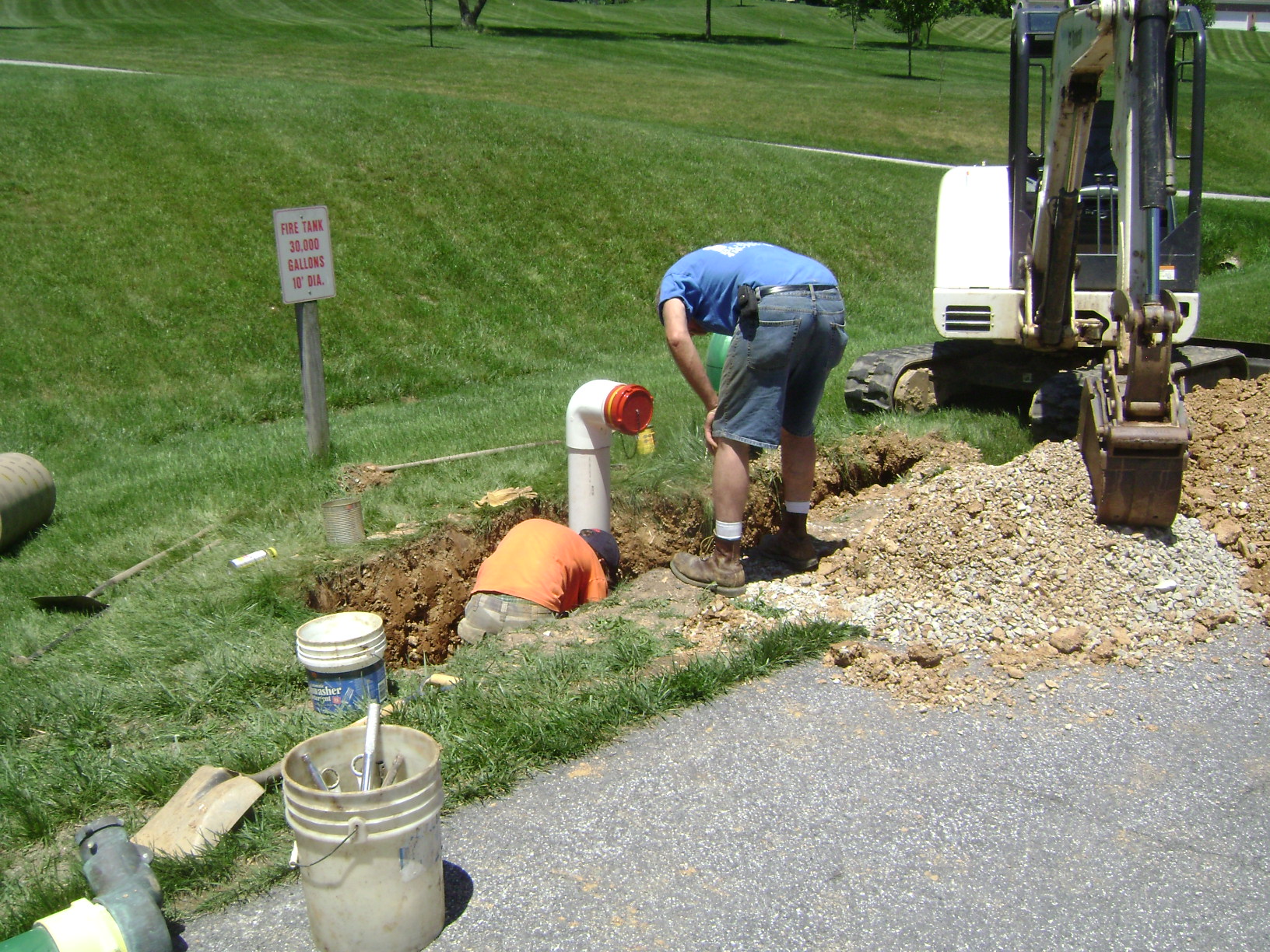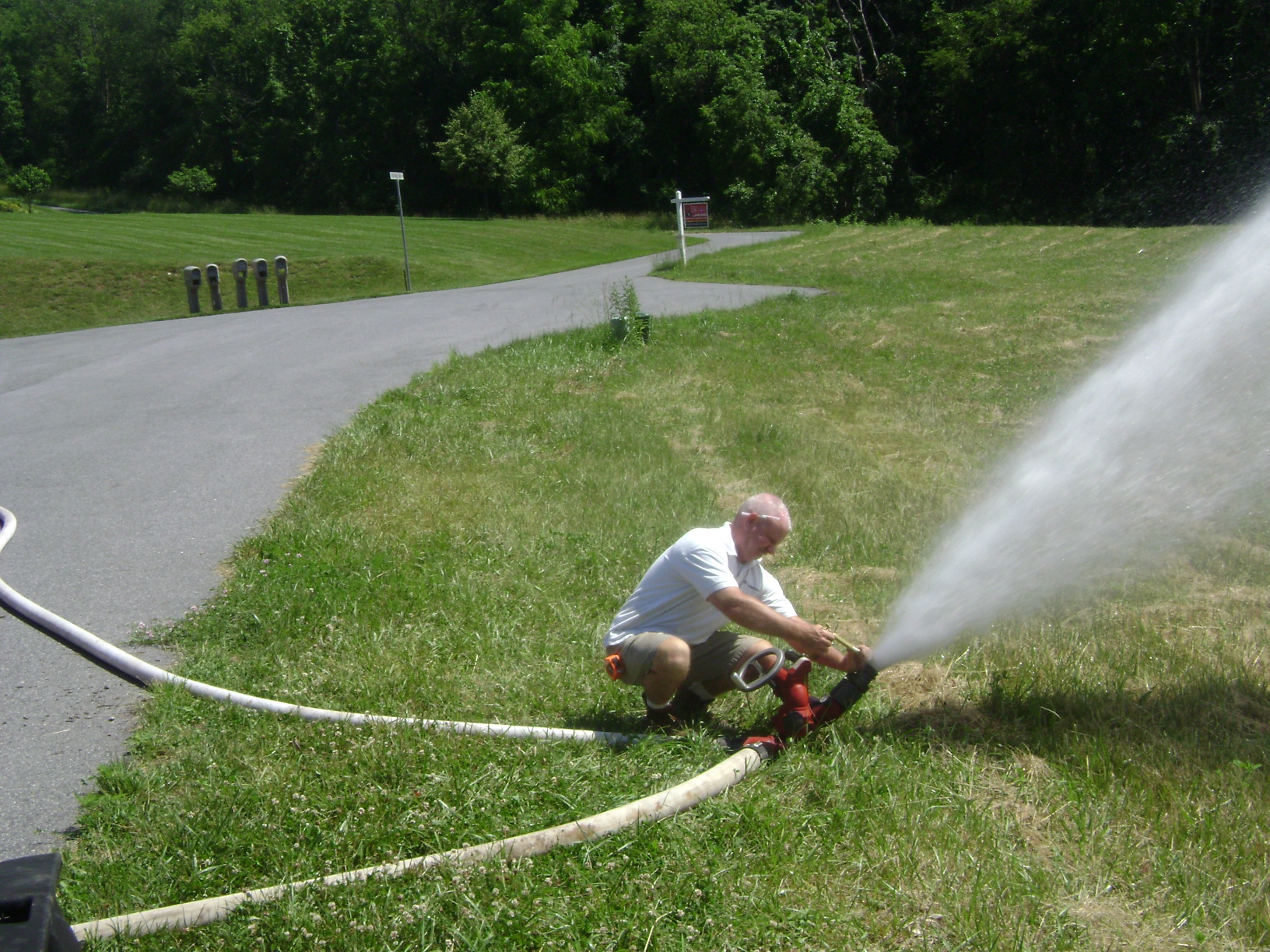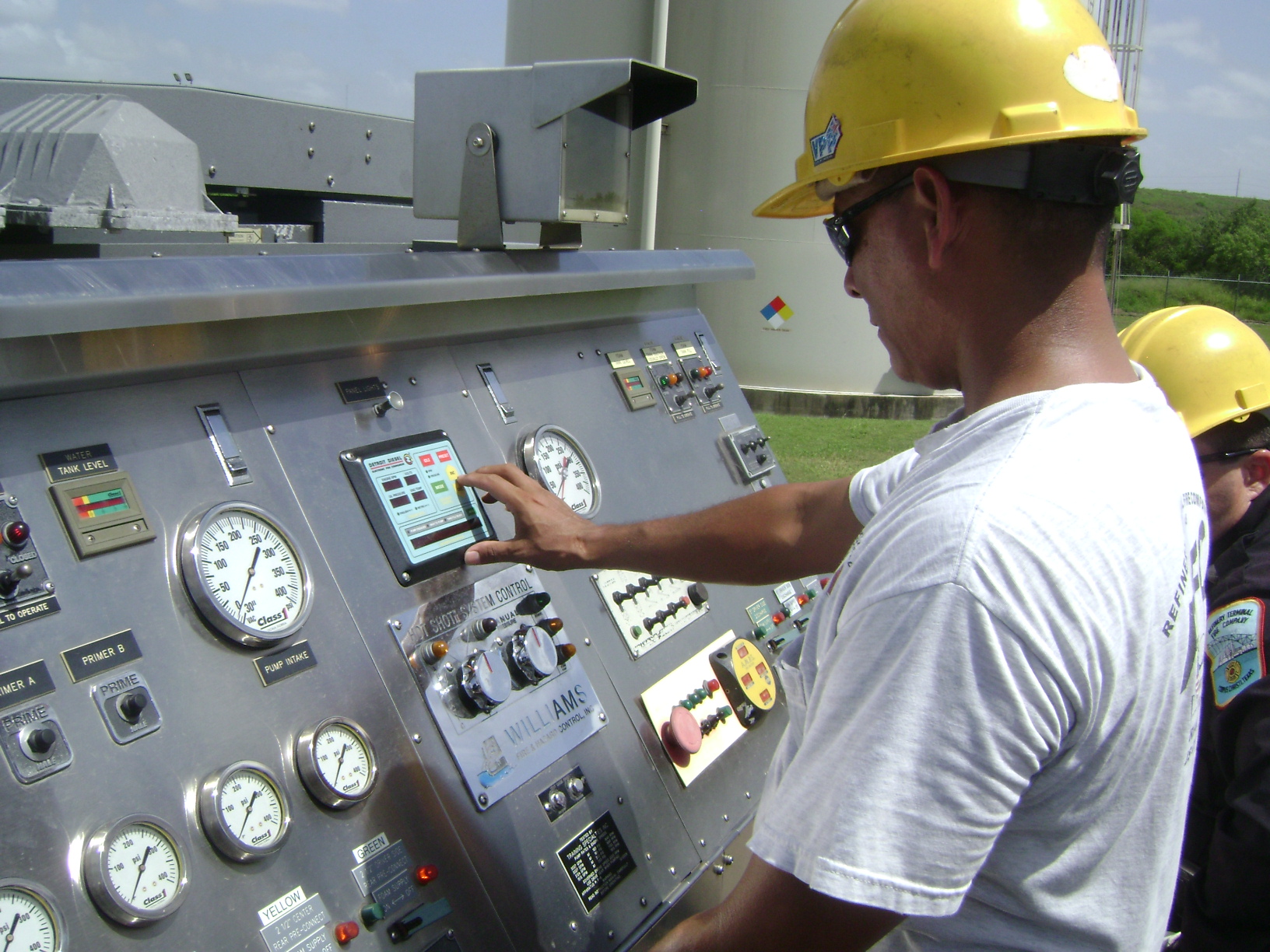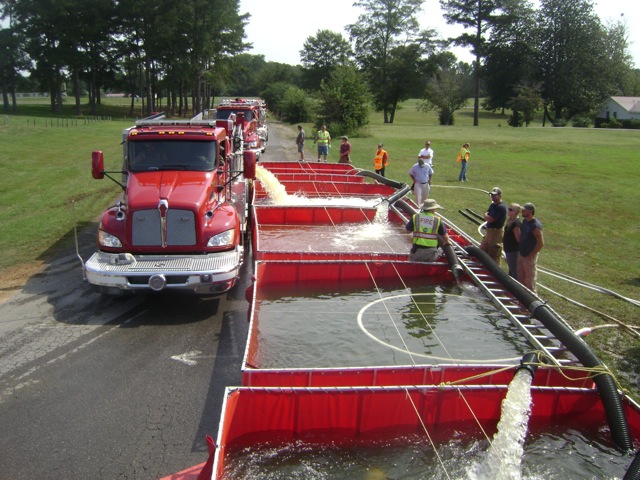 GotBigWater is the official website of GBW Associates, LLC, a privately owned training, consulting, and design firm located in Westminster, Maryland. Our specialty is water supply for public and private fire protection. We at GBW Associates, LLC are known for our training programs, our consulting services, our dry hydrants, and our testing services. Over the years, we have completed projects in over 40 different states and Canada ranging from rural water supply and incident command seminars to ISO water supply assessments to community master planning.
Use the menu at the left to take a look at our services and to contact us. Be sure to check out the News Archive and Big Water Information sections for a whole bunch of information on water supply delivery operations.
Scroll down to see our recent activities, upcoming events, and website updates.
* * *
Be sure to join the Members Area to discuss water supply issues, view our document library, and receive announcement notices concerning our website and our services- it is FREE!
* * *
---
Upcoming Seminars, Courses, and Drills
Click on image to view flyer.
We are now scheduling our Fall 2020 programs. Preference is given to those folks whom had to cancel Spring 2020 programs due to the COVID-19 pandemic.
| | | | |
| --- | --- | --- | --- |
| | | | |
| Maryland | New York | New York | New York |
Tanker Operations #20 - More About Commercial Water Haulers

President Mark Davis, June 25

Digging through some more old photos we found these from our trip to Alabama. We don't know much about the rig in terms of capacity or pump size (it was parked in the hotel parking lot), but we do know that in a pinch it could be used to haul water to a fire. The rig most likely would work best at some type of wildland fire where flow requirements are somewhat low and where it could be used to refill ... (Full Story & Photos)



While not efficient for structural fire attack water supply operations, don't discount the ability of this commercial water hauling rig to support other non-structure fire related water supply events.



A simple set-up with a crew dedicated to specific loading jobs made this fill site run efficiently and effectively.

Fill Site Operations #09 - Keep It Simple and Organized

President Mark Davis, June 18

While spending some of our quarantine time looking back through photos from our past seminars we found a couple from our June 2013 seminar in Turtle, Wisconsin and it reminded us of the importance of simplicity and organization at a tanker fill site. The fill site shown in the photos was one of several used to support a 2-hr water supply drill. A pumper drafted from a creek and supplied water via ... (Full Story & Photos)


Dry Fire Hydrant Design 29 - Flooding Damage/Protection

President Mark Davis, June 11

Many thanks to Frank Krick of the Harford County Department of Emergency Services for sharing some photos that he recently took of several of our bridge mounted dry fire hydrants in Harford County. Earlier in the month Harford County suffered a significant rainfall event that lead to flash flooding on a number of the streams and creeks where our bridge-mounted dry fire hydrants are located. It is ... (Full Story & Photos)



This "fixed" DFH installation near a stream and bridge in Harford County, MD did not survive a recent flash-flooding event.



2500-gallons of water but no easy way of off-loading it above 500 gpm.

Dump Site Operations #19 - When Pumping Off is the Only Choice

President Mark Davis, June 04

The importance of knowing how mutual aid tankers offload their water cannot be overstated. At small incidents, you generally find that the companies that respond are also companies that work together on a regular basis. However, on the big incidents, we can often have a couple dozen departments forced to work together who rarely ever see each other. Ideally, every mutual aid tanker should offload ... (Full Story & Photos)


Dry Fire Hydrant Design 28 - Connection Stress

President Mark Davis, May 28

One of the common issues with dry fire hydrant design and installation is creating too much suspension of the suction hose when the pumper is connected to the dry fire hydrant. Ideally, suction hose should have at least one point of ground contact while the pumper is drafting. This point of contact takes some of the load off of the suction hose coupling which can be prone to leaking...especially ... (Full Story & Photos)



This DFH suction head arrangement creates a big lever once suction is attached. It took three PVC components and a metal fitting to build this set-up.


What's on Your Engine Company #02 - Pine Grove, PA

President Mark Davis, May 21

We have been looking through our photo albums these last couple months and trying to share some stuff that we haven't shared already. This week takes us back to our 2016 seminar in Summit Station, PA where we spent the weekend hauling water with tankers. While there we came across Engine 58-15 from the North End Fire Co. in Pine Grove, PA. An older model E-One pumper with "speed lays," the folks ... (Full Story & Photos)


Dry Fire Hydrant Repair & Maintenance #09 - Replacing a Defective Suction Head

President Mark Davis, May 14

We recently completed a small repair project involving a defective suction head on a 30,000-gallon underground fire protection water storage tank. The local FD had tested the tank and found they could not hold a draft. The test was part of the approval process for occupancy of a structure on the property. The tank was more than 15 years old and the structure had sat vacant for several years. The ... (Full Story & Photos)



The defective head appears that it was constructed on site from several PVC components and a "thread-in" fitting. The coupling also leads us to believe the fitting was broken once before.



Keeping a lane of traffic open at a fill site is one of the critical points of a successful tanker shuttle operation...especially if empty and loaded tankers have to pass each on the same road.

Fill Site Operations #08 - Try to Keep a Lane Open

President Mark Davis, May 07

When running a tanker shuttle operation a critical feature of a successful operation is keeping the tankers moving between the dump and fill sites. When setting up a tanker fill site, folks have to envision the route of travel of incoming and outgoing tankers as well as how the loading process may block up access in and out of the site. Once the fill site pumper is positioned and ready to load tankers, ... (Full Story & Photos)

---
Your questions and feedback are important to us! If you have a question about water supply or pumps or FD stuff in general, join our Members area (for free) to post your inquiry. We will provide our thoughts and perhaps other folks in the field will provide theirs also.
Also - be sure to sign the guest book if this is your first time here - guestbook.