Welcome to the Official Website for GBW Associates, LLC.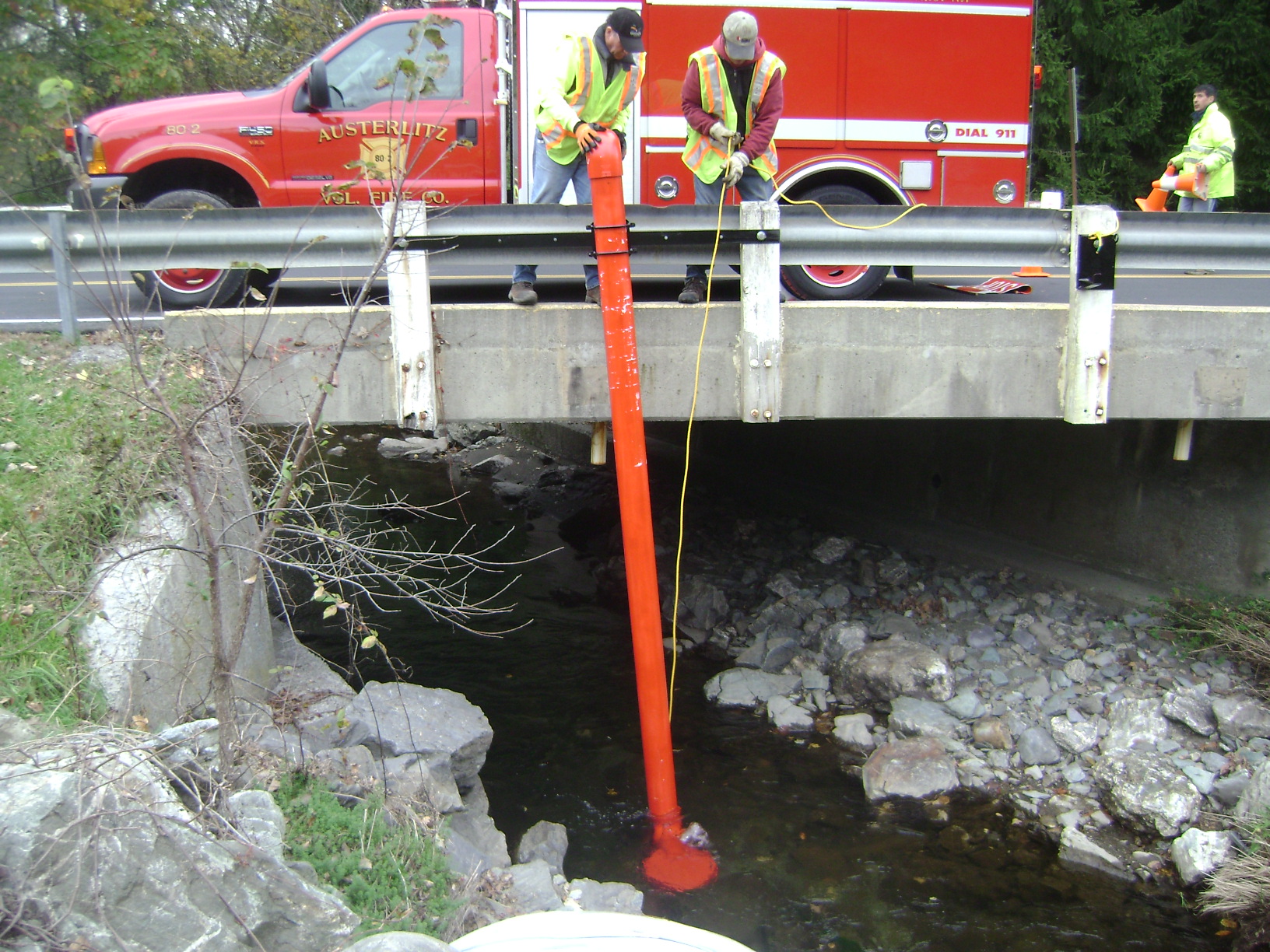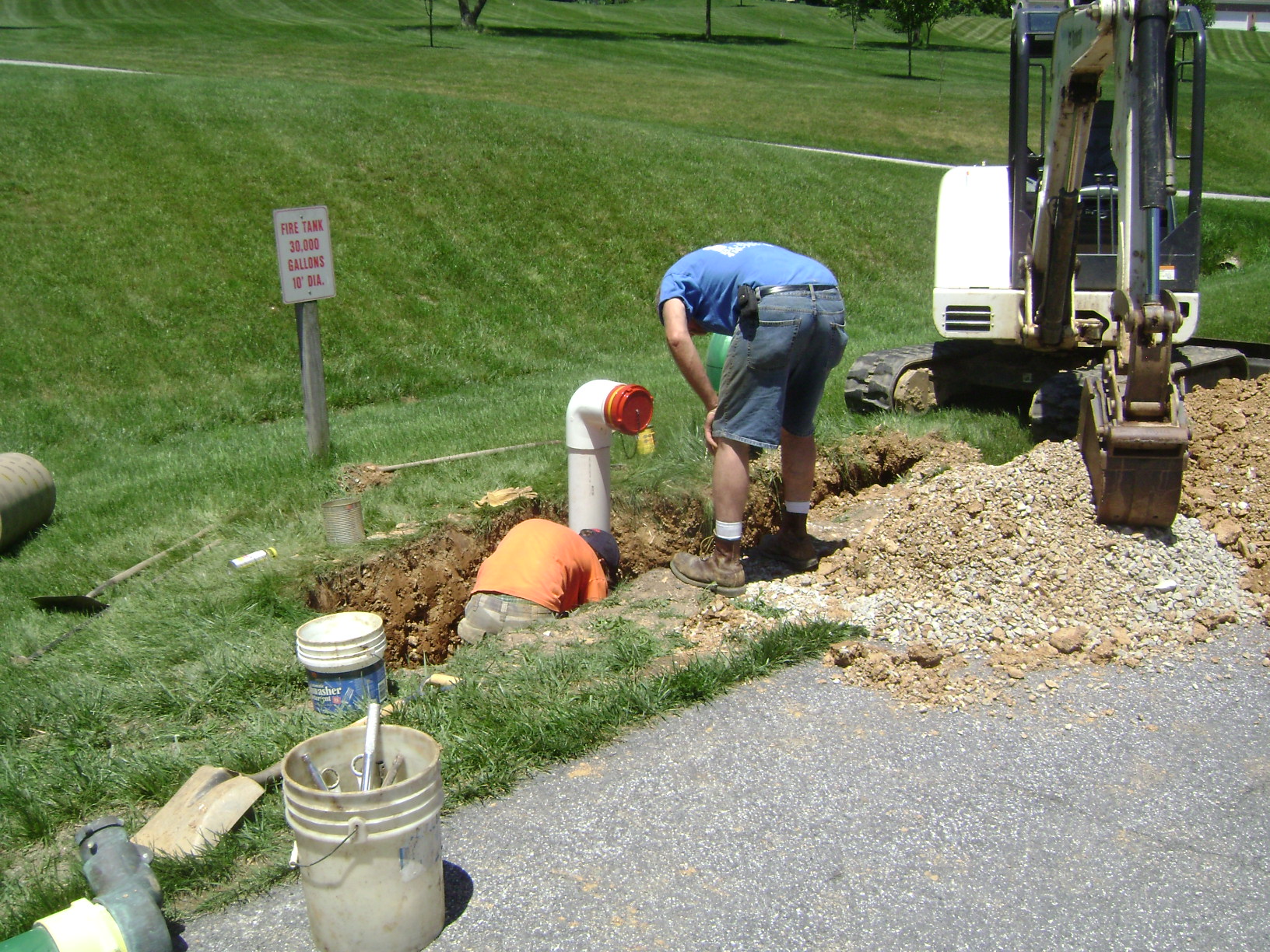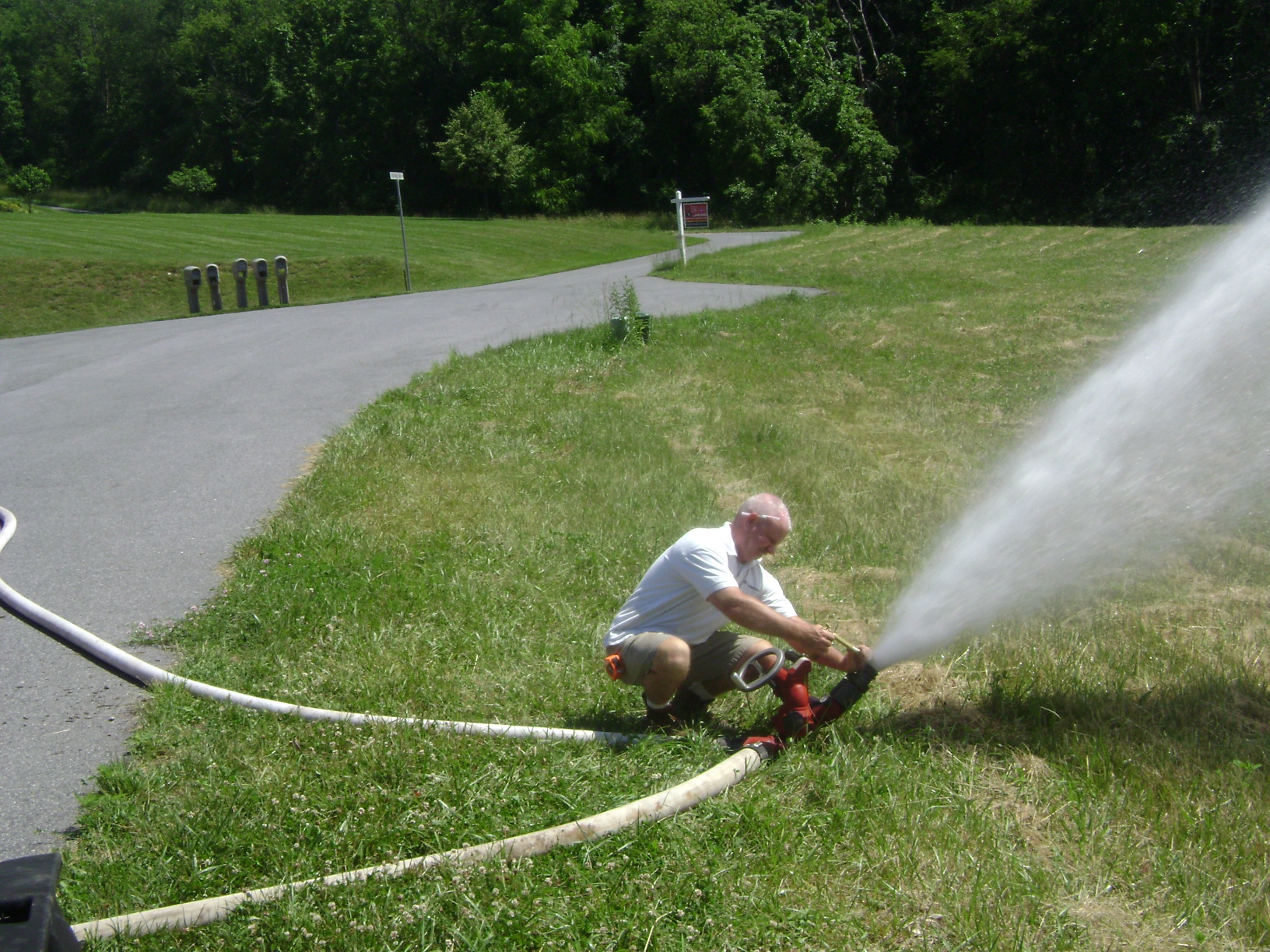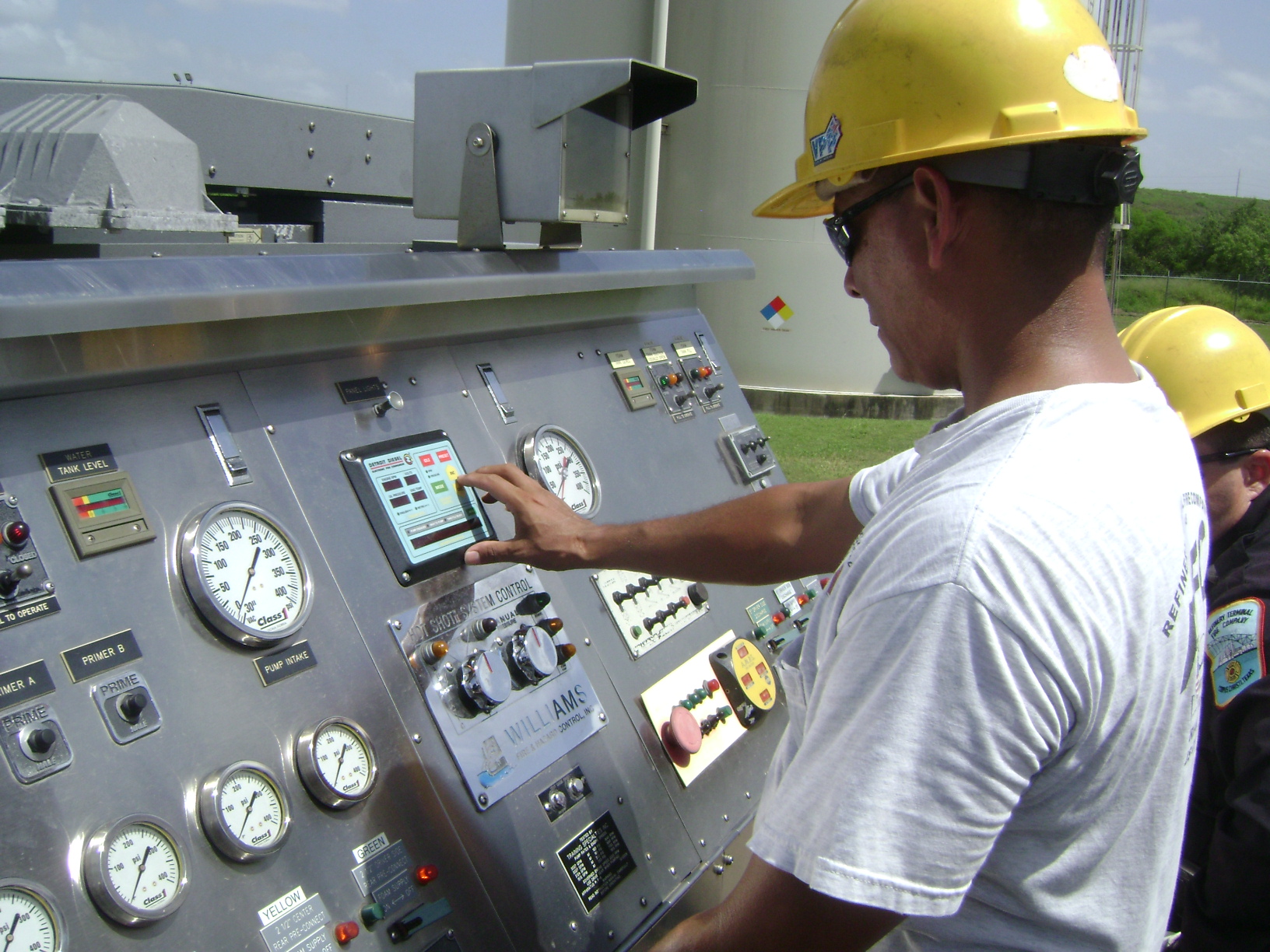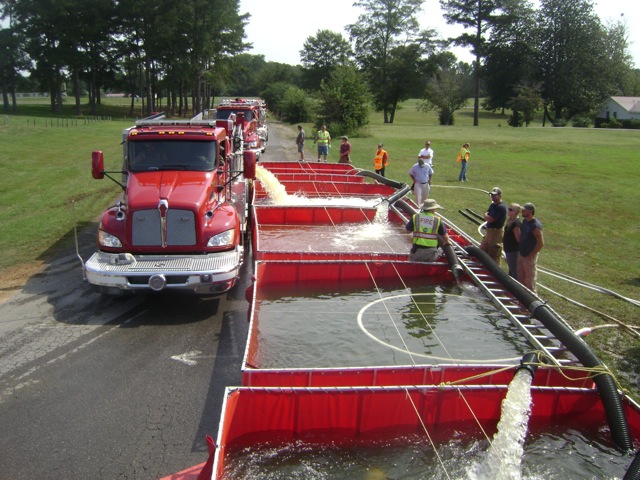 GotBigWater is the official website of GBW Associates, LLC, a privately owned training, consulting, and design firm located in Westminster, Maryland. Our specialty is water supply for public and private fire protection. We at GBW Associates, LLC are known for our training programs, our consulting services, our dry hydrants, and our testing services. Over the years, we have completed projects in over 40 different states and Canada ranging from rural water supply and incident command seminars to ISO water supply assessments to community master planning.
Use the menu at the left to take a look at our services and to contact us. Be sure to check out the News Archive and Big Water Information sections for a whole bunch of information on water supply delivery operations.
Scroll down to see our recent activities, upcoming events, and website updates.
* * *
Be sure to join the Members Area to discuss water supply issues, view our document library, and receive announcement notices concerning our website and our services- it is FREE!
* * *
---
Upcoming Seminars, Courses, and Drills
Click on image to view flyer.
| | | | |
| --- | --- | --- | --- |
| | | | |
| | Maine | Maine | |
| | | | |
Dump Site Operations #25 - Dump Tank Drains - Know How Your's Secures

President Mark Davis, January 22

Twenty-five years ago pretty much everyone's dump tank drains stowed in the same fashion using a piece of rope and a dog leash clip. Not true today....actually for the better. Dump tank manufacturers have worked hard to improve the means by which the drains are secured so that leakage is minimal when the tank is full...while at the same time being easy to release when it is time to drain the tank. ... (Full Story & Photos)


What's on Your Tanker? #27 - Bringing More Than Water to the Game

President Mark Davis, January 13

A simple photo but it tells an important story. Tankers need to carry more than just water and a dump tank, they should bring a lot of "stuff" to the game: suction hose, jet siphons, suction strainers, fittings and adaptors, etc. All the stuff shown in this photo (plus a hidden jet siphon) arrived on one tanker at this dump site. Building a supply cache at this 1200 gpm, 4-dump tank operation was ... (Full Story & Photos)



Supply cache at the dump site.



A nice looking man-made farm pond that doubles as a fire protection water supply.

Ponds for Fire Protection #02 - Site Assessment - Maryland

President Mark Davis, January 06

A lot of our work involves the inspection, flow testing, and trouble-shooting of dry fire hydrant systems. This work often takes us to ponds where we find all kinds of conditions. Dry fire hydrants installed in ponds can really end up being problematic for a number of reasons...but most often due to lack of care and maintenance and/or substandard design. We recently replaced a leaking suction ... (Full Story & Photos)


Cob Pile Fire - Hauling Water With A Purpose In Indiana

President Mark Davis, December 23

During our 16-hr Rural Water Supply Operations Seminar we spend a bit of time discussing "campaign" style water supply events. Sometimes it is a onion warehouse on fire, or several commercial buildings downtown on fire, or perhaps a huge log pile on fire at an oriented-strand board factory: for the past week it has been a very large corncob pile (with some straw bales included) on fire in Windfall, ... (Full Story & Photos)



Water application and heavy equipment....a common combination at these type of events.



A simple fix!

Dump Site Operations #24 - Simple Fixes...in a Pinch

President Mark Davis, December 16

During our October 2021 seminar in Stockport, New York we came across a couple of spring clamps being used to hold a dump tank drain in place during a water supply drill. Nothing fancy to see here....just a simple use of a couple of simple clamps to address a somewhat common issue with dump tank drains. The clamps worked quite well...especially with the drain sleeve on the inside of the tank. The ... (Full Story & Photos)


What's on Your Engine Company #08 - Simple...but Important

President Mark Davis, November 25

Nothing fancy here....just a few spare gaskets....but they could be pretty darn important at some point in an operation. The engine shown in this photo serves both hydranted and non-hydranted areas and can be expected to draft at any time. Just a few extra gaskets can really help to "make or break" a drafting operation. For folks running storz connections be sure carry spare suction gaskets.... (Full Story & Photos)



A critical inventory item on any engine company.



Winfield Engine 142 (1500 gpm QMax) uses triple suctions to draft and run the dump site.

Hauling Water - Central Maryland Style!

President Mark Davis, November 18

On November 14, 2021 more than 50 folks from throughout Central Maryland gathered at the Winfield Community VFD to hone their skills hauling water during a 2-hr rural water supply drill. The drill culminated our 16-hr Rural Water Supply Operations Seminar which was sponsored and hosted by the Winfield Community VFD. Saturday morning the 13th was spent in the classroom reviewing the best practices ... (Full Story & Photos)


Dry Fire Hydrant Repair & Maintenance #13 - Defective Head Replacement

President Mark Davis, November 11

We recently completed a dry fire hydrant suction head replacement project in Carroll County, MD. The local FD reported a seized suction head cap. We investigated the 4-1/2" brass fitting and found that it was in fact seized. Applying heat, penetrating solvents, and good old big-boy muscle power did nothing to budge the cap. So.... we cut off the head and replaced it with a new, 6-inch NST male suction ... (Full Story & Photos)



A temporary head was installed and the system was flowed to insure that there were no other problems before a new head was installed.

---
Your questions and feedback are important to us! If you have a question about water supply or pumps or FD stuff in general, join our Members area (for free) to post your inquiry. We will provide our thoughts and perhaps other folks in the field will provide theirs also.
Also - be sure to sign the guest book if this is your first time here - guestbook.