Welcome to the Official Website for GBW Associates, LLC.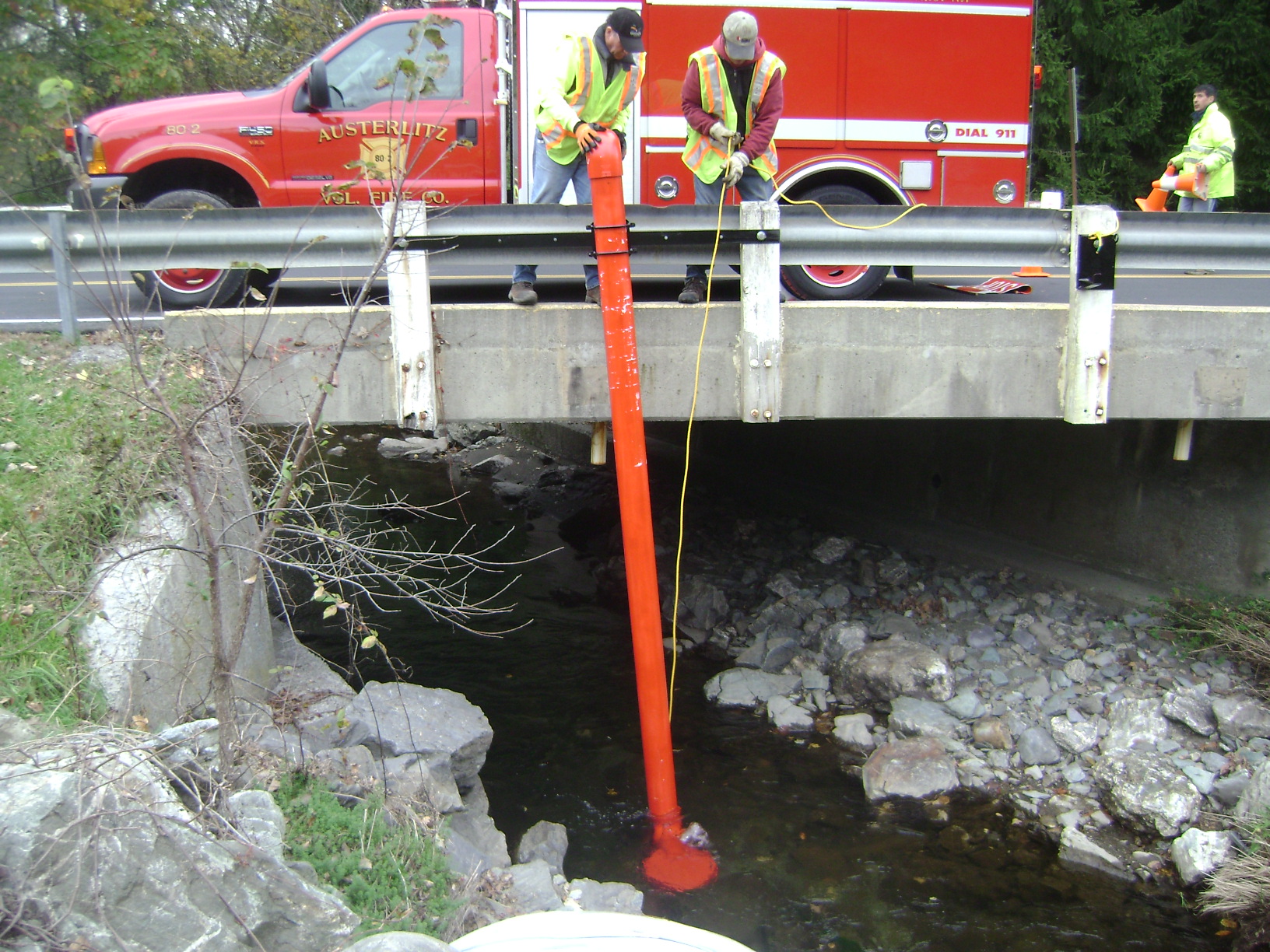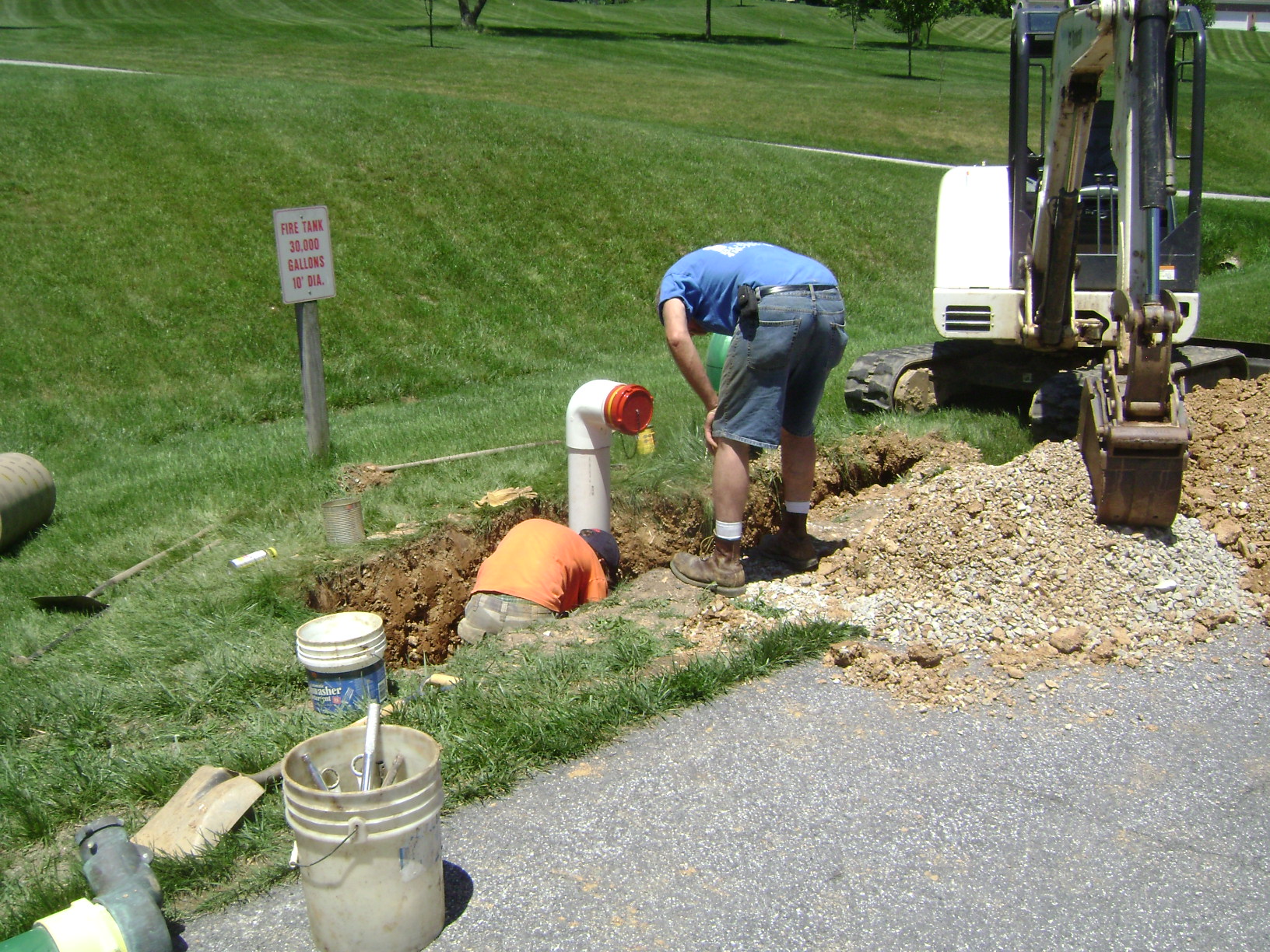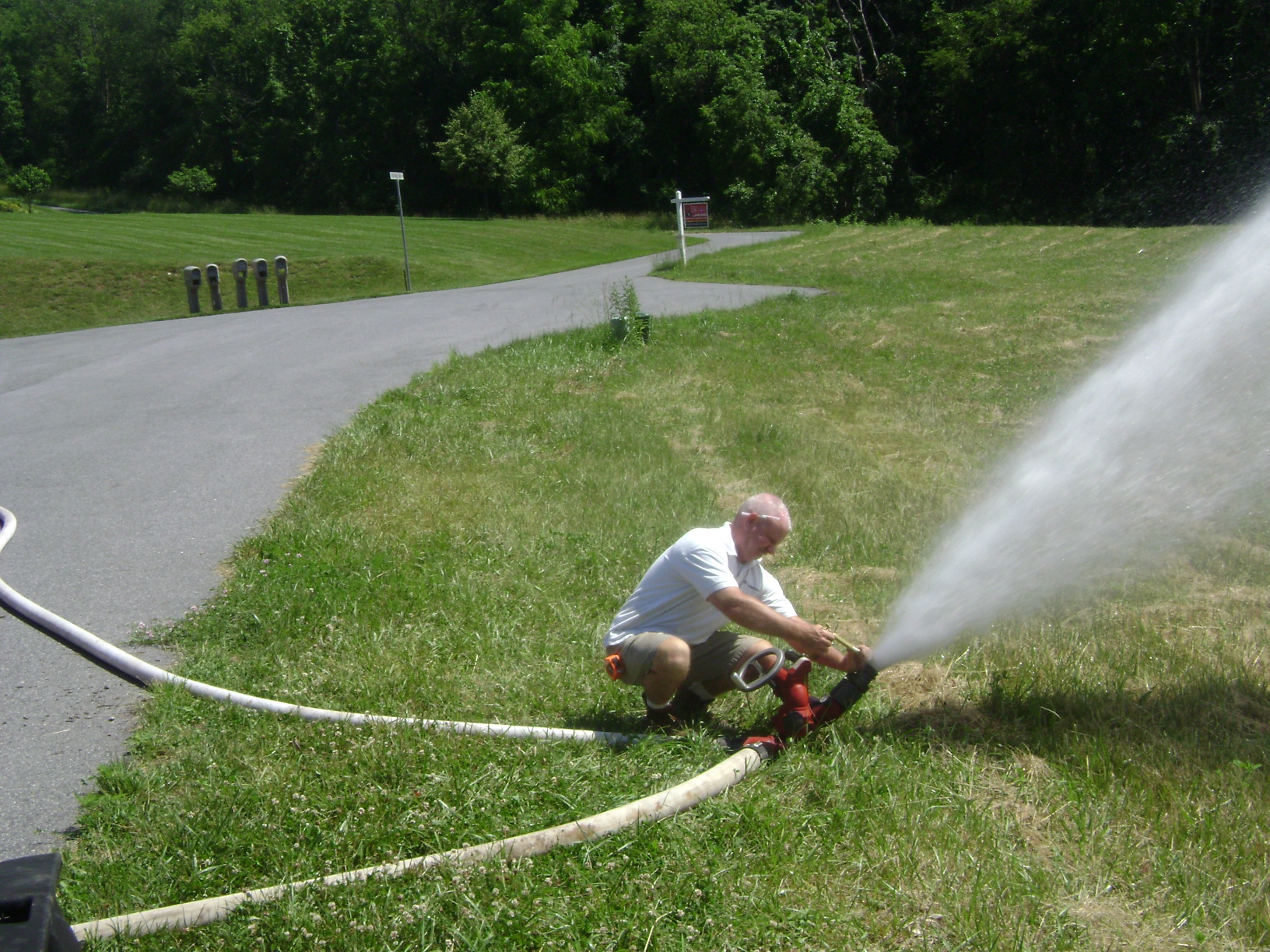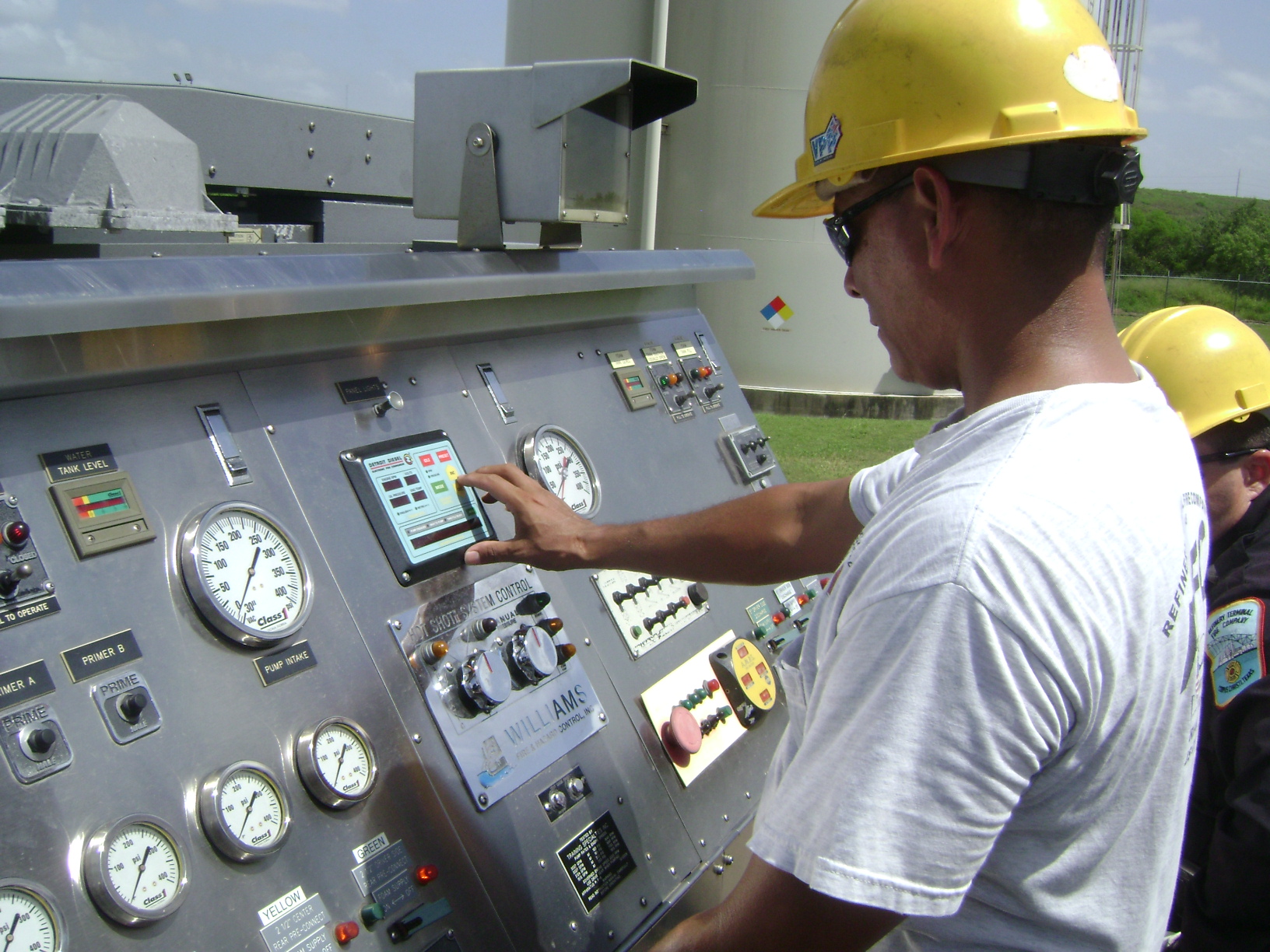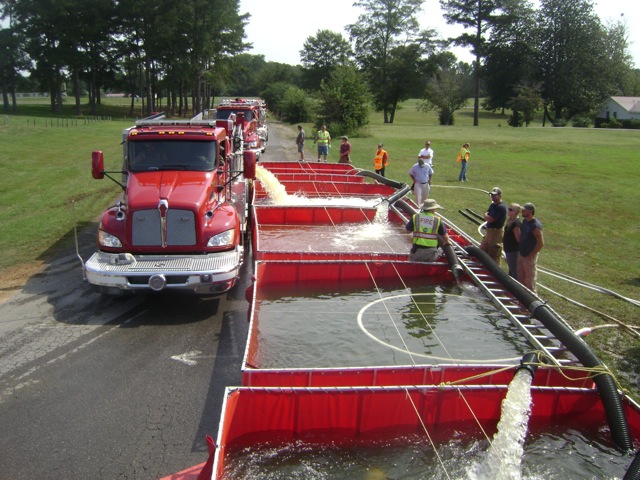 GotBigWater is the official website of GBW Associates, LLC, a privately owned training, consulting, and design firm located in Westminster, Maryland. Our specialty is water supply for public and private fire protection. We at GBW Associates, LLC are known for our training programs, our consulting services, our dry hydrants, and our testing services. Over the years, we have completed projects in over 41 different states and Canada ranging from rural water supply and incident command seminars to ISO water supply assessments to community master planning.
Use the menu at the left to take a look at our services and to contact us. Be sure to check out the News Archive and Big Water Information sections for a whole bunch of information on water supply delivery operations.
Scroll down to see our recent activities, upcoming events, and website updates.
* * *
Be sure to join the Members Area to discuss water supply issues, view our document library, and receive announcement notices concerning our website and our services- it is FREE!
* * *
---
Upcoming Seminars, Courses, and Drills
Click on image to view flyer.
| | | | |
| --- | --- | --- | --- |
| | | | |
| | New York | New York | |
| | | | |
| | | | |
What's on Your Tanker? #34 - Jet Dumps

President Mark Davis, June 30

We don't encounter the "jet dump" very often anymore on engine/tankers but at one time there were fairly popular. The proliferation of the Newton 10-inch square dump valve really changed "the game" as they say in the world of dumping water with tankers. What we have encountered on at least three occasions over the last decade are fire departments taking possession of a "used" engine/tanker and ... (Full Story & Photos)



Rear dumping operation with the jet dump engaged. A big difference!



A simple means by which to protect the suction head from livestock while still providing FD access and keeping fence aesthetics.

Dry Fire Hydrant Design #49 - Keeping Out Livestock - Letting in the FD

President Mark Davis, June 23

During our 2013 water supply study in Codorus Township, Pennsylvania, we encountered a dry fire hydrant supplied by a stock pond on a local horse farm. The installation used a removable pasture board fence to allow the fire department access to the suction head while at the same time protecting the suction head from the livestock. The system worked really well....of course it is dependent on fence ... (Full Story & Photos)


What's on Your Tanker? #33 - Granby Center 1051 (New York)

President Mark Davis, June 16

During our April 2022 seminar in Sennett, NY we got to see a number of tankers in operation..including Granby Center's Tanker 1051. The 2200-gallon tanker is an older rig that has seen plenty of service as a water hauler. The folks at Granby Center upgraded the tanker's rear dump with a swivel kit so that the tanker could also side dump. As we have noted a bunch in our discussion forum, it is very ... (Full Story & Photos)



A rear dump chute retrofit to a swivel-style dump chute. "Finished" height is important.



Peru 122-M1 is a 2004 VTEC engine/tanker equipped with a Hale 1500 gpm rear mount pump and 1000 gal tank.

What's on Your Tanker? #32 -Peru 122-M1 (Vermont)

President Mark Davis, June 09

During our recent seminar in Weston, Vermont, we came across Peru Engine 1, a 2004 VTEC engine/tanker equipped with a 1500 gpm Hale rear-mount pump. VTEC (formerly Middlesex) is a small, Vermont based apparatus builder that has built some unique apparatus for the New England area. Peru Engine 1 is also equipped with a Class A foam system and side dumps. The rear-mount pump configuration works well ... (Full Story & Photos)


Dry Fire Hydrant Repair & Maintenance #15 - Underground Tank Fill Pipe Replacement

President Mark Davis, June 02

Last week we completed a repair at a local, 30k gallon underground fire protection storage water tank. The fill pipe somehow got broken off and we replaced it with a new, Sch 80 PVC pipe and ETT (brand) fill fitting. The original fill pipe design was not the best and probably contributed to the break...plus, the old pipe was Schedule 40 foam core pipe and simply did not hold up to the stresses of ... (Full Story & Photos)



The old pipe....not a very good design.


Hauling Water - Vermont Style!

President Mark Davis, May 26

Members and apparatus from a number of fire departments in the Weston, Vermont area participated in our 16-hr Rural Water Supply Operations Seminar on May 21st and May 22nd. The seminar closed out on Sunday afternoon with a 2-hr rural water supply drill where crews worked to support a pre-determined fire flow using a tanker shuttle operation. Seven tankers and four engines were used to sustain an ... (Full Story & Photos)


What's on Your Tanker? #31 - Sundown Tanker 25 (Texas)

President Mark Davis, May 12

During our seminar in Levelland, Texas last month we got to use a large, tractor-trailer style tanker (tender) during the seminar's 2-hr water supply drill. Folks from the Sundown FD brought their 7,000 gal tractor trailer tanker to class on Sunday and we worked on how best to utilize the rig's water at the dumpsite. The tanker is equipped with two, 200 gpm pumps so its pump-off ability is somewhat ... (Full Story & Photos)



Sundown Tanker 25 - 7,000 gallons of water.



Crews hauled water for 2 hours using one fill site, five tankers, and were able to maintain an 800 gpm flow.

Hauling Water - Maine Style!

President Mark Davis, May 05

On May 1, 2022, folks from Goodwin Mills Fire Rescue other surrounding departments in York County, Maine participated in a 2-hr water supply drill where they were able to achieve and maintain an 800 gpm flow using 2 engines, 5 tankers, and one fill site. The drill culminated our 16-hr Rural Water Supply Operations Seminar that was sponsored by the Forest Stewards Guild and York County Fire and EMS. ... (Full Story & Photos)

---
Your questions and feedback are important to us! If you have a question about water supply or pumps or FD stuff in general, join our Members area (for free) to post your inquiry. We will provide our thoughts and perhaps other folks in the field will provide theirs also.
Also - be sure to sign the guest book if this is your first time here - guestbook.