Welcome to the Official Website for GBW Associates, LLC.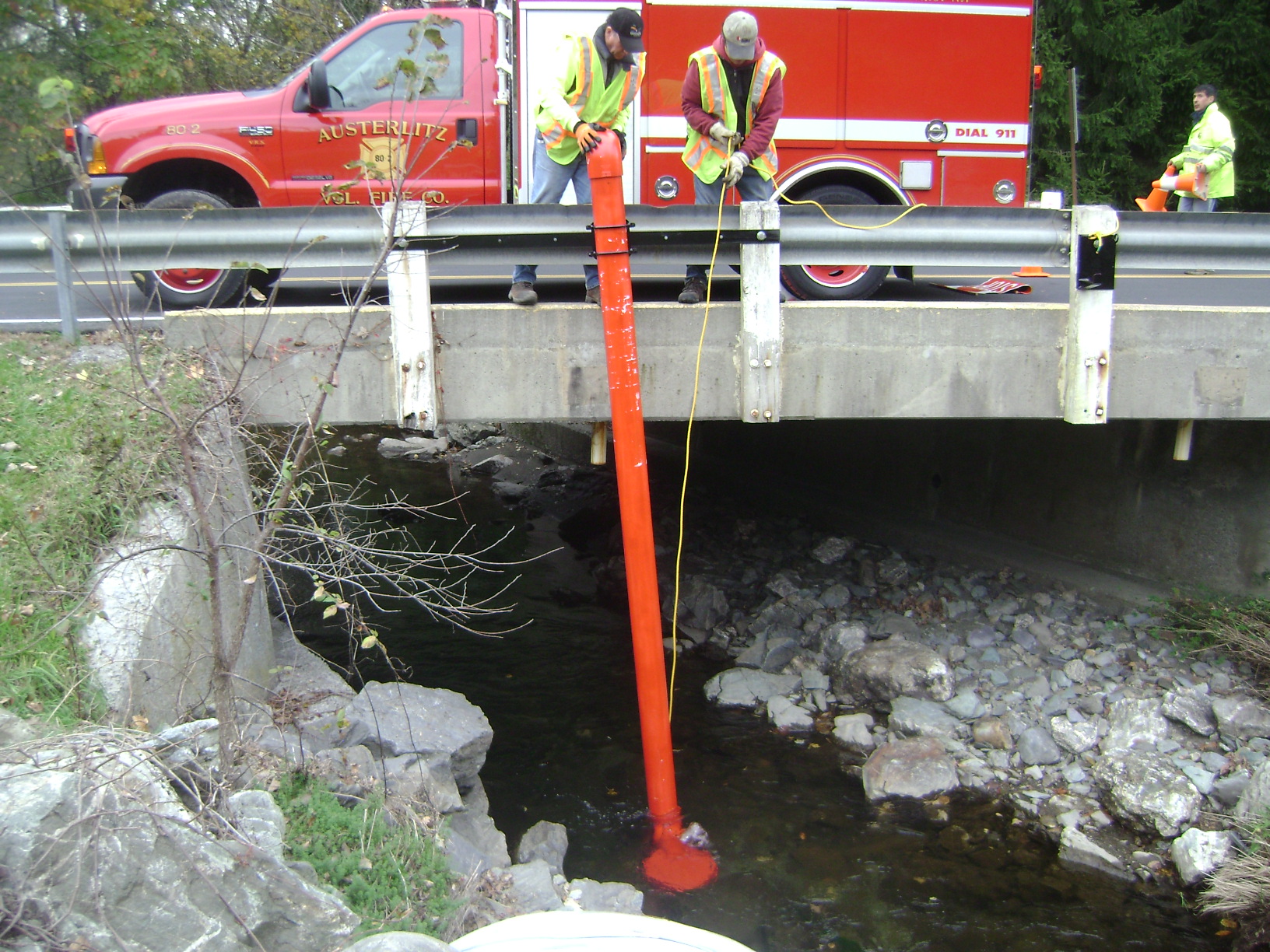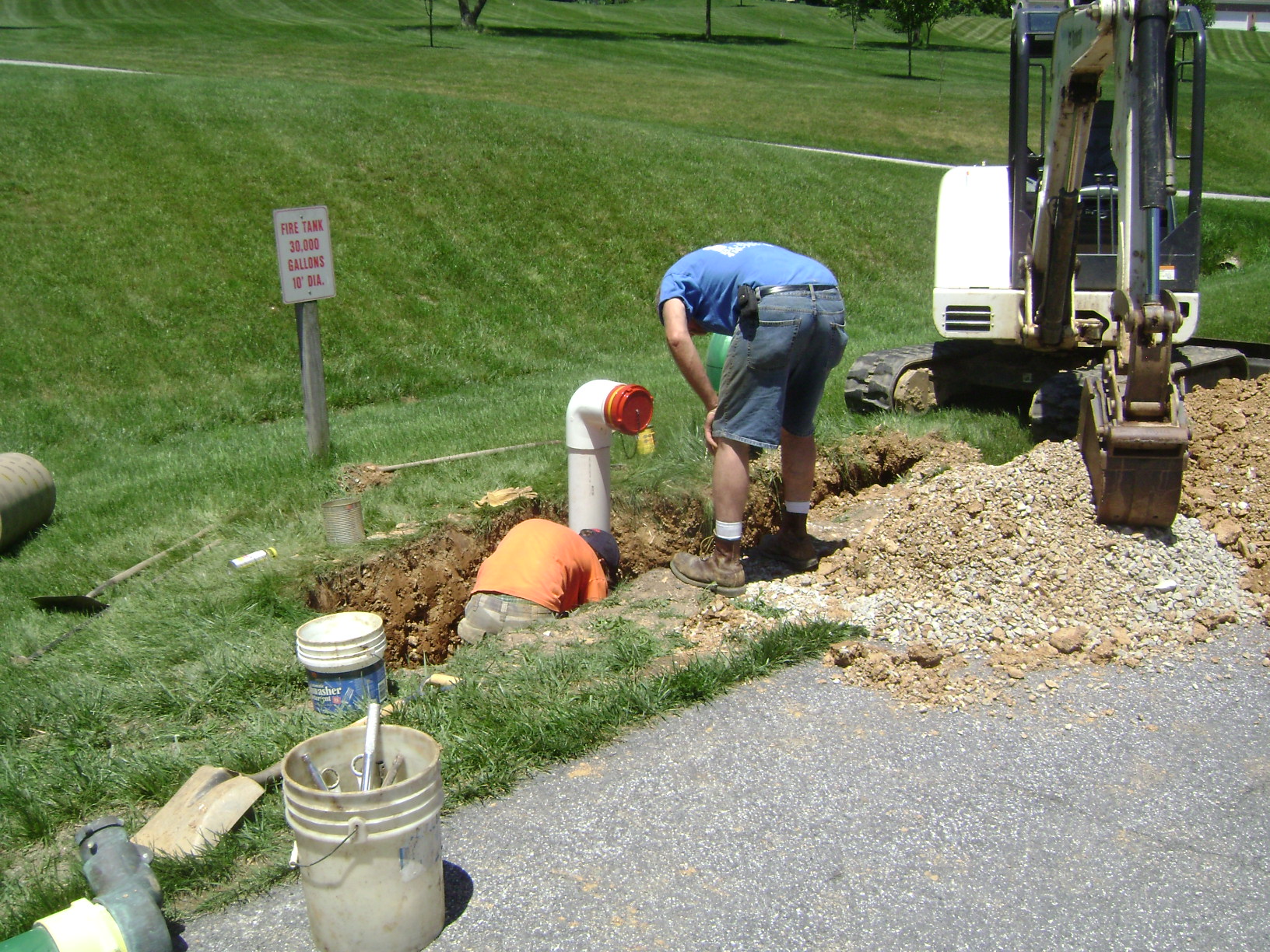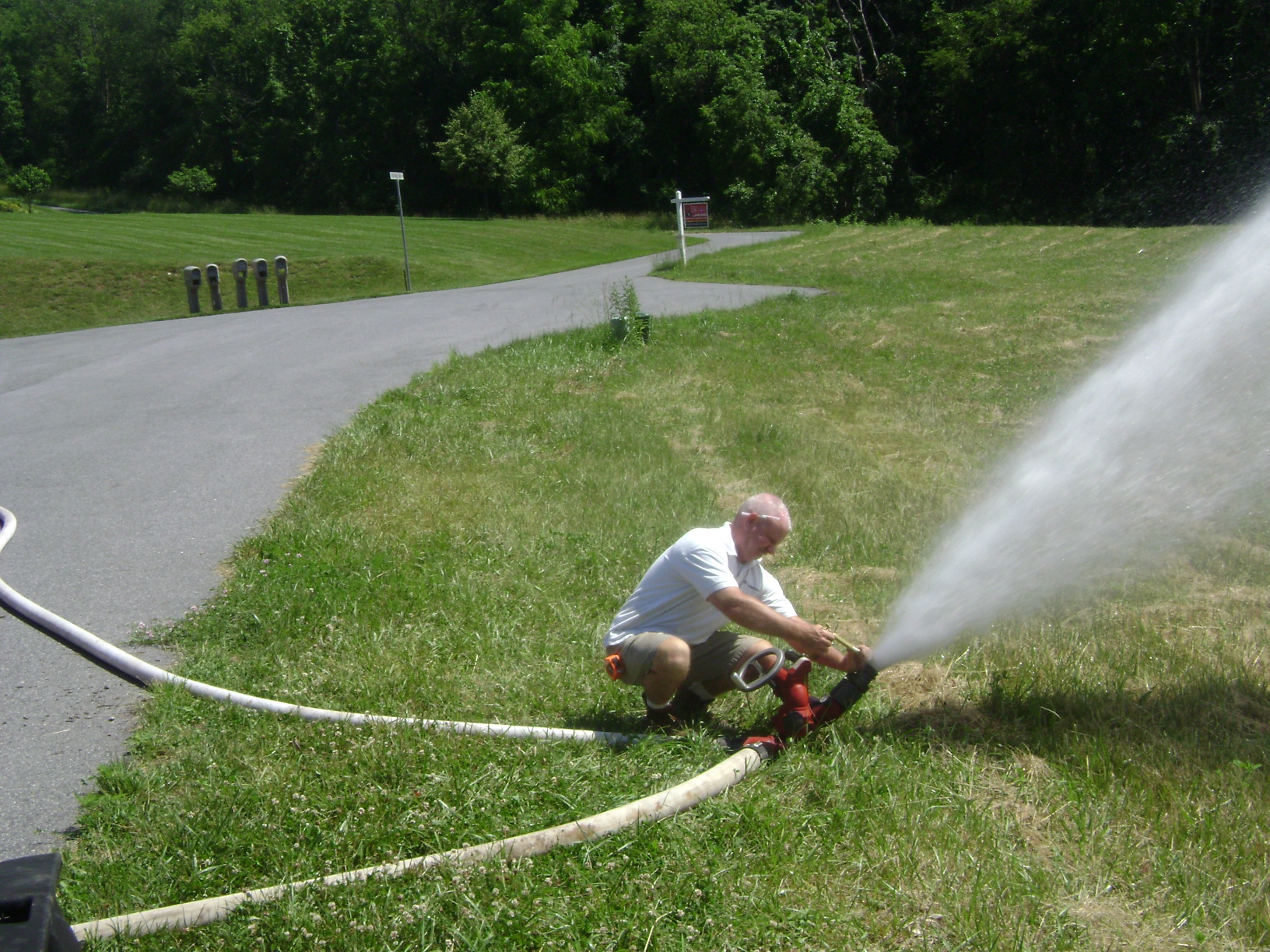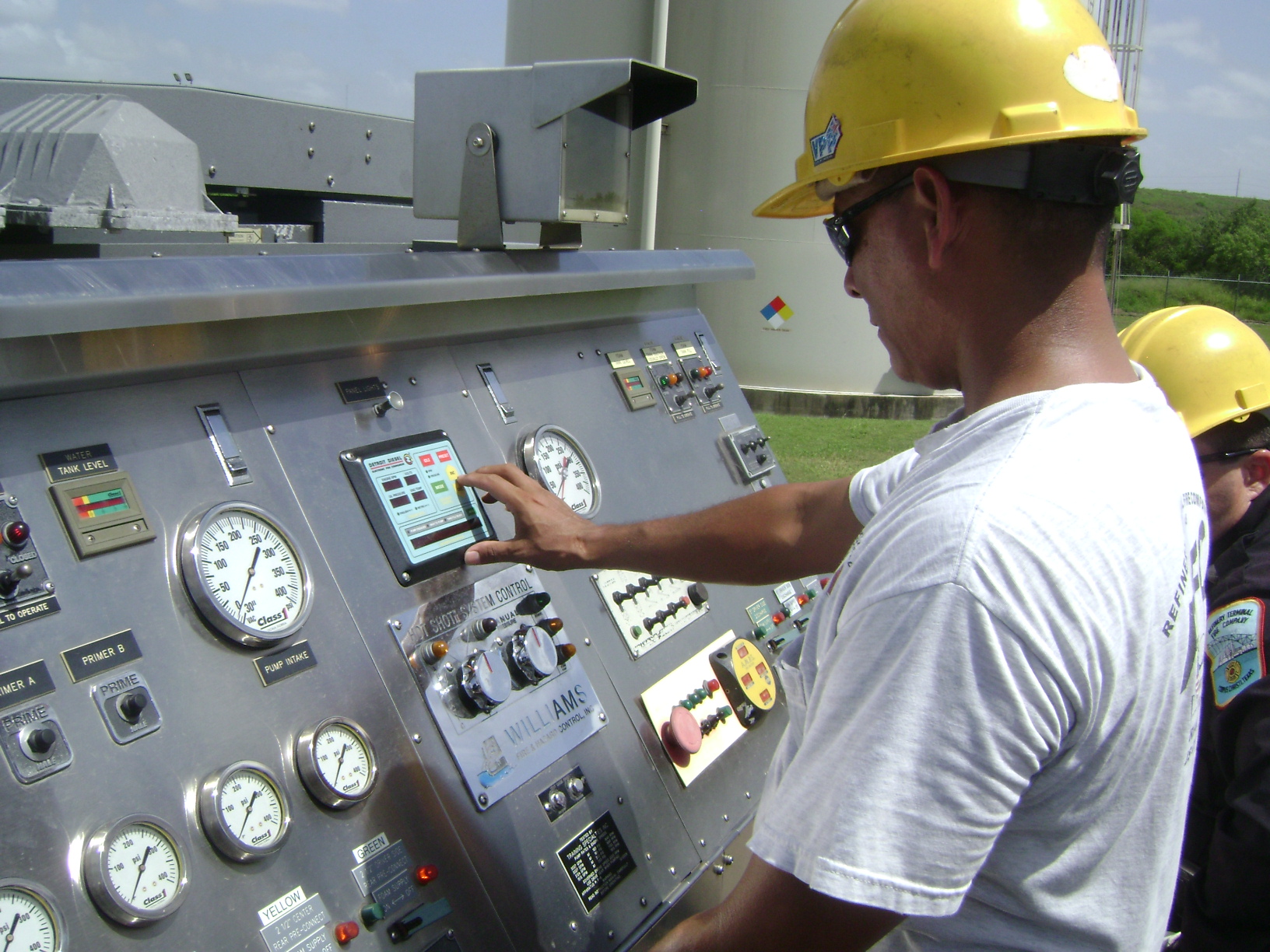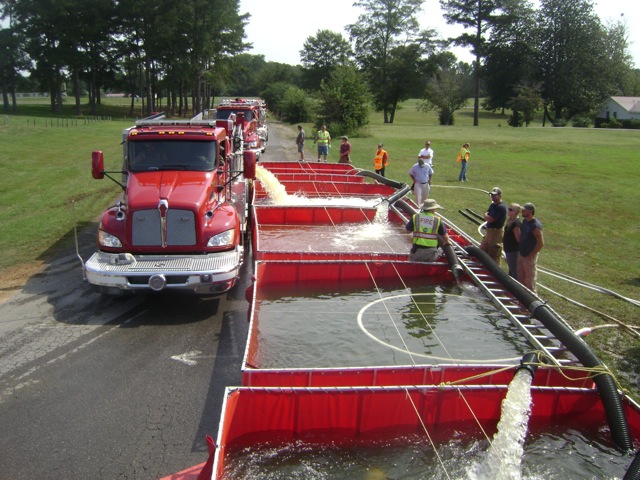 GotBigWater is the official website of GBW Associates, LLC, a privately owned training, consulting, and design firm located in Westminster, Maryland. Our specialty is water supply for public and private fire protection. We at GBW Associates, LLC are known for our training programs, our consulting services, our dry hydrants, and our testing services. Over the years, we have completed projects in over 40 different states and Canada ranging from rural water supply and incident command seminars to ISO water supply assessments to community master planning.
Use the menu at the left to take a look at our services and to contact us. Be sure to check out the News Archive and Big Water Information sections for a whole bunch of information on water supply delivery operations.
Scroll down to see our recent activities, upcoming events, and website updates.
* * *
Be sure to join the Members Area to discuss water supply issues, view our document library, and receive announcement notices concerning our website and our services- it is FREE!
* * *
---
Upcoming Seminars, Courses, and Drills
Click on image to view flyer.
We are now scheduling our Spring 2021 programs.
| | | | |
| --- | --- | --- | --- |
| | | | |
| Alabama | New Hampshire | Pennsylvania | |
| | | | |
| | | | |
Fire Hydrant Operations #04 - Some More About Water Main Tuberculation

President Mark Davis, March 04

A fair amount of our work involves flow testing fire hydrant systems to determine or verify the amount of available water for fire protection. It is not uncommon for us to encounter lower available flows than expected due to tuburculation in the water main. Of course, this is exactly why fire hydrant flow testing is so important...especially in older systems that used unlined ductile iron pipe. ... (Full Story & Photos)



The sign is important when operating at this fire hydrant.

Fire Hydrants #02 - Signage Can Be Important

President Mark Davis, February 25

Nothing fancy in this news story other than a sign can provide a wealth of information sometimes. We found this fire hydrant during one of our jaunts through New York. The hydrant is gravity fed from a nearby pond...which means the pumper driver needs to connect to the hydrant using hard suction hose....otherwise there is going to be a water supply issue given that there is little elevation difference ... (Full Story & Photos)


Water Supply Apparatus #4 - Attack Monitor Truck - Refinery Operations

President Mark Davis, February 18

For about 20 years we spent time along the Gulf Coast teaching pump operations to refinery fire brigade/fire department personnel. All of those settings are really where the "big water" flows occur. Along the way we got to see a variety of rigs used to provide fire protection in all kinds of high-risk industrial settings. During one of classes back in 2009 in Corpus Christi, Texas we came across ... (Full Story & Photos)



Built for maneuverability in plant process areas, this monitor/manifold truck provides a number of options for delivering fire protection water in the refinery.



Dump tank ops....-23C.

Hauling Water - Alberta Style - In the cold....

President Mark Davis, February 11

We have taught a number of water supply programs in Alberta and have always enjoyed working with the folks up that way. It is always interesting this time of year to see fire fighting operations in places much colder than Maryland. We borrowed all of the photos from our photographer friend William Vavrek and we borrowed event details from his Facebook entry (thanks for sharing). Anyway...-23C ... (Full Story & Photos)


Fill Site Operations #10 - Portable Pumps Used for Open Relay - Illinois

President Mark Davis, February 04

Back in 2010 during our 2-day seminar in Deer Creek, Illinois we got the chance to see folks use twin, 500 gpm portable pumps to support an "open relay" as the supply point for reloading tankers. The portable pumps and 5-inch LDH were received as part of a regional water supply grant and the folks put the items to work during the weekend seminar and ran a very efficient and effective tanker loading ... (Full Story & Photos)



Twin portable pumps supply this "open relay" operation.



The 2000-gallon vacuum tanker off-loaded all of its water in 2.17-minutes for a rate of 922 gpm.

Tanker Operations #22 - Vacuum Tanker Off-Load - 100-ft of 5-inch LDH

President Mark Davis, January 28

During our 2-day Rural Water Supply Operations Seminar in Morrisvale, WV we tried out a couple of things using vacuum tankers. One of the "things" was off-loading water through 5-inch LDH by only the rig's vacuum pump. Because the vacuum tanker operates around 15 psi, there is limited pressure by which to push water through hose using only the vacuum/pressure feature....thus the importance of using ... (Full Story & Photos)


Water Supply Apparatus #3 - LDH Hose Reel Trucks - Massachusetts and Rhode Island

President Mark Davis, January 21

While digging through some photos from the Larry Davis Memorial Library we came across these two hose reel trucks from New England. The photos were taken quite a few years ago and we are not sure if Larry took them or not...but they were in his files so they must have been important to keep. The interesting point about both of the rigs is that neither started off with a hose reel....both were modified ... (Full Story & Photos)



3,000 feet of 4-inch hose and a 500 gpm pump. (Rhode Island)



Town officials modified the bridge rail so that the suction head would deploy at a usable height for a pumper's suction inlet.

Dry Fire Hydrant Design #39 - Bridge-Mount - Clarendon, Vermont

President Mark Davis, January 14

Seems that we forgot to post this from back in 2017. We installed this bridge mount DFH on Walker Mountain Road in Clarendon, Vermont back in October 2017. The local FD took the opportunity to have one of our systems installed on a new bridge over the Clarendon River. Water was abundant and clean and the Town was willing to modify the bridge rail some in order to better accommodate the DFH's suction ... (Full Story & Photos)

---
Your questions and feedback are important to us! If you have a question about water supply or pumps or FD stuff in general, join our Members area (for free) to post your inquiry. We will provide our thoughts and perhaps other folks in the field will provide theirs also.
Also - be sure to sign the guest book if this is your first time here - guestbook.