Welcome to the Official Website for GBW Associates, LLC.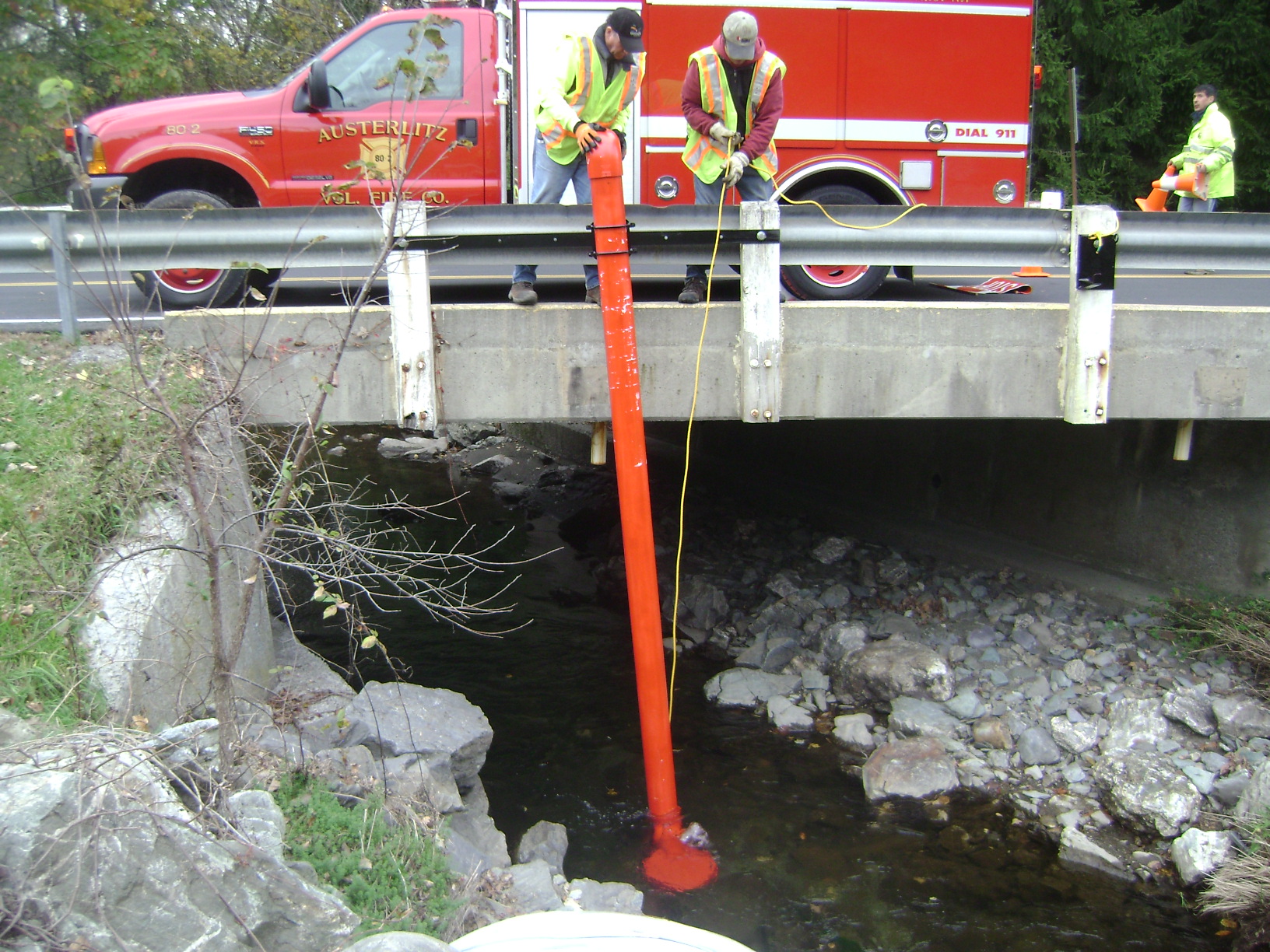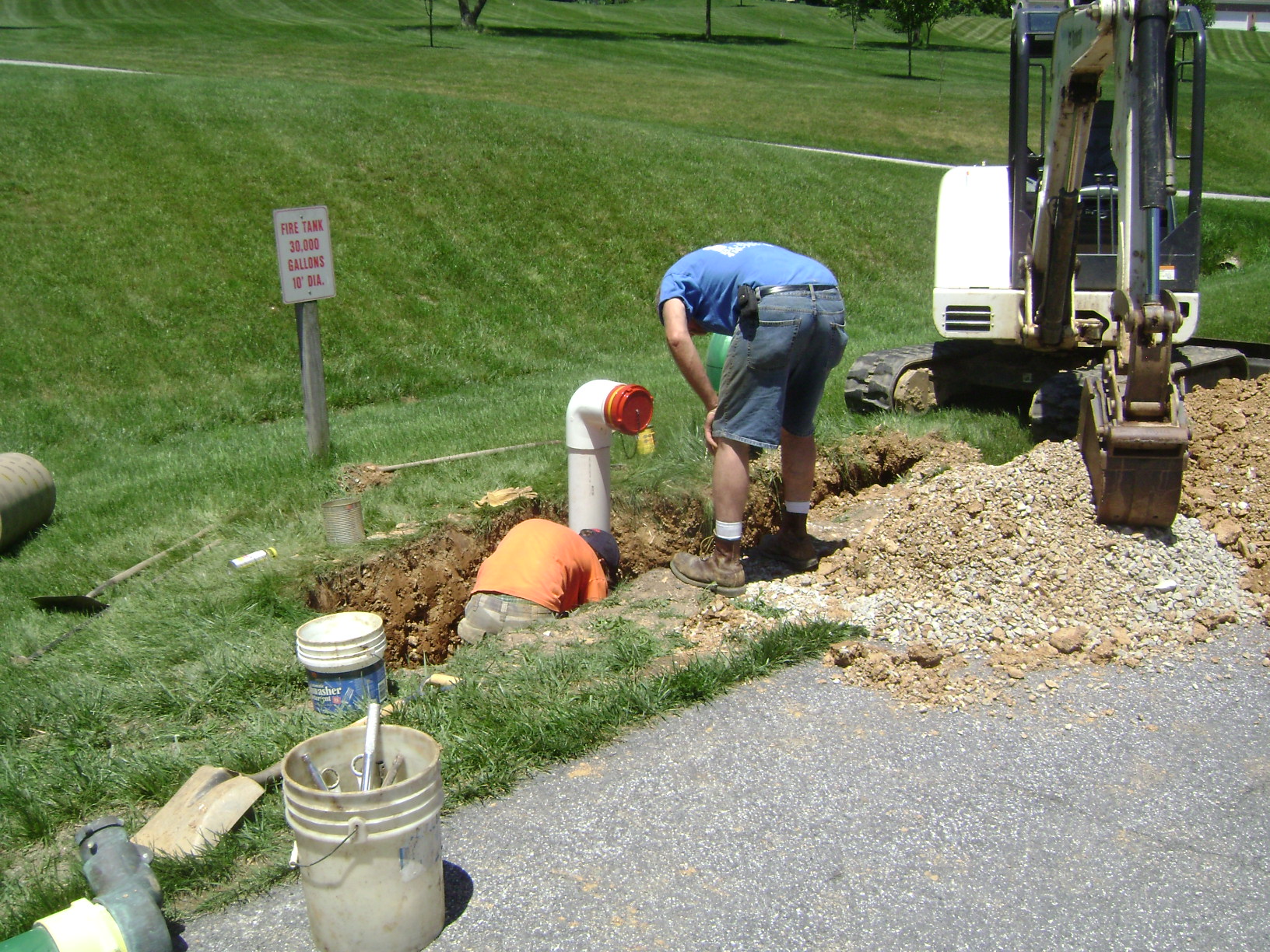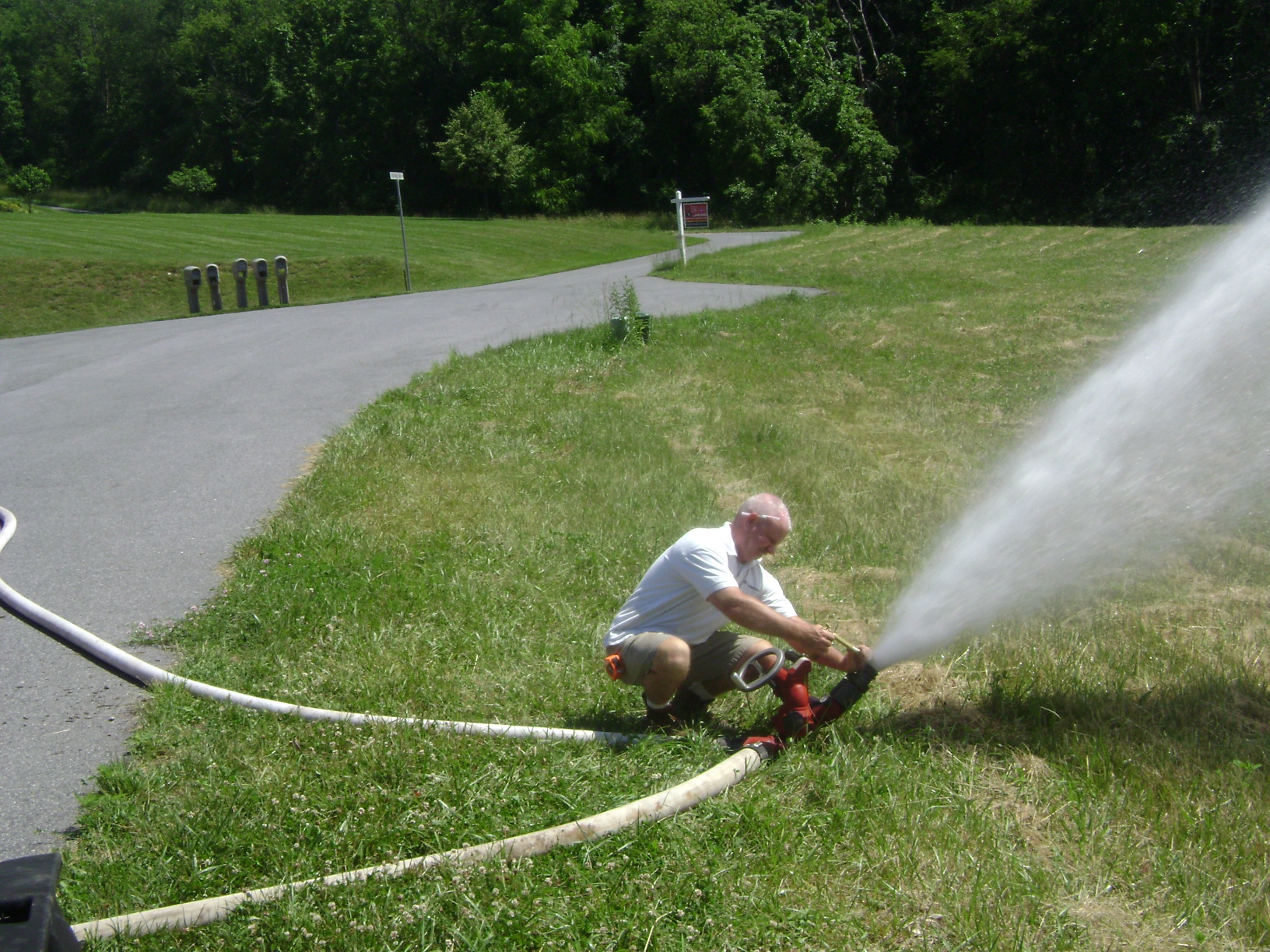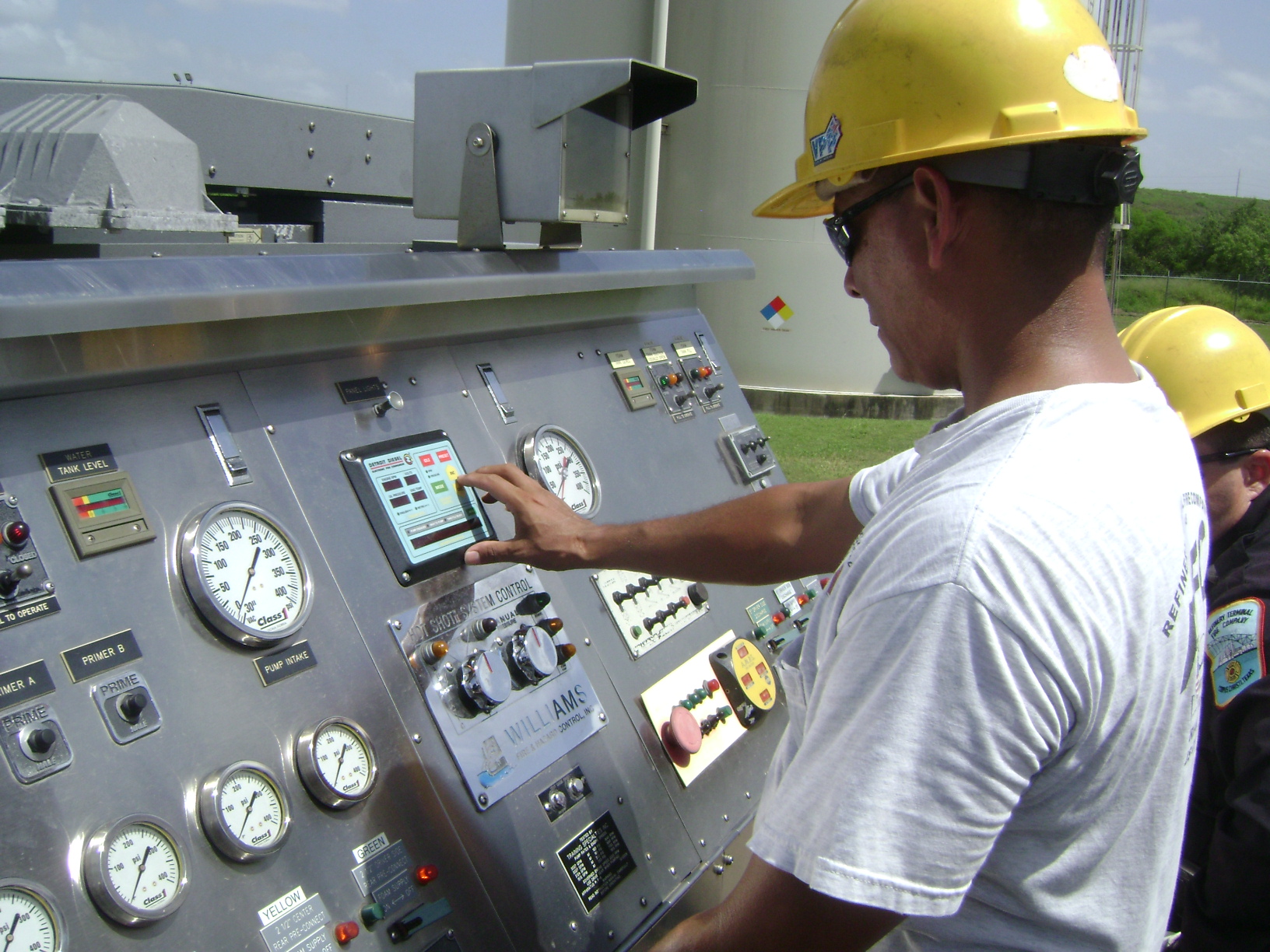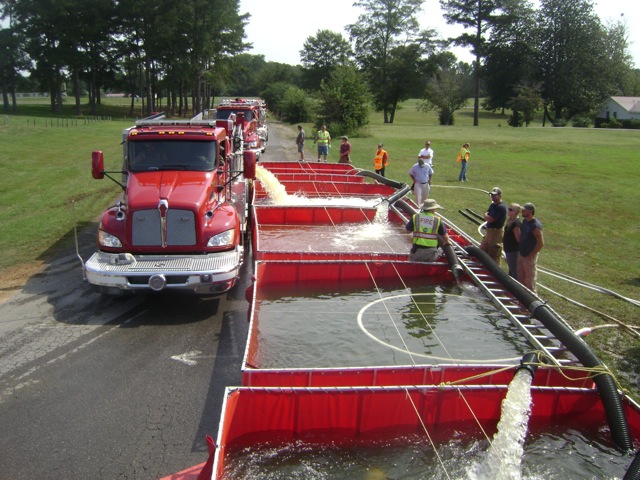 GotBigWater is the official website of GBW Associates, LLC, a privately owned training, consulting, and design firm located in Westminster, Maryland. Our specialty is water supply for public and private fire protection. We at GBW Associates, LLC are known for our training programs, our consulting services, our dry hydrants, and our testing services. Over the years, we have completed projects in over 40 different states and Canada ranging from rural water supply and incident command seminars to ISO water supply assessments to community master planning.
Use the menu at the left to take a look at our services and to contact us. Be sure to check out the News Archive and Big Water Information sections for a whole bunch of information on water supply delivery operations.
Scroll down to see our recent activities, upcoming events, and website updates.
* * *
Be sure to join the Members Area to discuss water supply issues, view our document library, and receive announcement notices concerning our website and our services- it is FREE!
* * *
---
Upcoming Seminars, Courses, and Drills
Click on image to view flyer.
We are now scheduling our Fall 2021 and Spring 2022 programs.
| | | | |
| --- | --- | --- | --- |
| | | | |
| | Iowa | Pennsylvania | New York |
| | | | |
| | | | |

Removal of the old DFH riser completed the project.

Dry Fire Hydrant Design #41 - Part 3 - Cecil County, MD

President Mark Davis, June 17

The final piece of our bridge-mount DFH installation project in Cecil County, MD was to remove the old DFH riser. The old system was the reason we were there in the first place; that design had a fixed-pipe buried in the ground terminating in the stream and outfitted with a barrel strainer. The stream and Mother Nature simply won that contest and the barrel strainer became silted in to a point of ... (Full Story & Photos)


Dry Fire Hydrant Design #41 - Part 2 - The Flow Test - Cecil County, MD

President Mark Davis, June 10

On June 6th we were able to flow test our Fire Tower Road bridge-mount dry fire hydrant installation in Cecil County, Maryland. Using Community Fire Company of Rising Sun's Engine 813 (2,000 gpm), a flow of 1,093 gpm was achieved using a Hose Monster flow diffuser as the measurement device. The test hit our goal of 1,000 gpm but most likely could have been higher....however, we stopped the test ... (Full Story & Photos)



Engine 813 flows 1,093 gpm during the flow test.



The finished product using ETT components.

Dry Fire Hydrant Design #41 - Part 1 - Cecil County, MD

President Mark Davis, June 03

Last week we completed another bridge mount dry fire hydrant installation in Cecil County, Maryland. This installation replaced a fixed-installation that had "silted in" due to the sediment run-off into the stream. The bridge was owned by the County and thus permissions were easily obtained; especially since this was our fourth bridge mount installation there. Lift was under 15-feet and water quality ... (Full Story & Photos)


What's on Your Engine Company #03 - Keeping It Simple...Again

President Mark Davis, May 27

We are always fans of keeping things simple when it comes to operating a fire truck on the emergency scene. We recently got to see Jarrettsville VFC's (MD) Engine 713 in action drafting from one of our bridge-mount dry fire hydrants. While looking over the pumper we liked what we saw on the rear end regarding the markings on the direct tank fill, the rear intake, and the rear discharge connections. ... (Full Story & Photos)



Follow the arrow....



Candia Engine 2 uses three, 6-inch suction lines to take in as much water as possible. The rig flowed 1000 gpm and powered 3 jet siphons.

Hauling Water - New Hampshire Style!

President Mark Davis, May 20

On May 16th, more than 40 folks from several departments in the Candia, New Hampshire area spent their Sunday afternoon hauling water with tankers during a 2-hr water supply drill that was the culmination of our 16-hr Rural Water Supply Operations Seminar hosted by the Candia VFD. The crews used nine tankers and several engines to haul water for 2-hours. Three fill sites were used and each provided ... (Full Story & Photos)


Hauling Water - Alabama Style - Once Again!

President Mark Davis, May 06

On May 2nd, units from Shelby County's First Battalion and surrounding departments participated in a 2-hr water supply drill where the First Battalion Tanker Task Force operated to provide water supply at a simulated emergency event. The drill culminated our 16-hr Rural Water Supply Operations Seminar that was sponsored by Shelby County EMA and the Alabama Fire College. The program was well-attended ... (Full Story & Photos)



Brierfield Tanker 206 starts supplying water to the attack pumper using a nurse tanker operation until a dump site can be set up.



This DFH head was leaking at the interface of the PVC and the metal fitting.

Dry Fire Hydrant Repair & Maintenance #12 - Defective Head Replacement

President Mark Davis, March 25

Sometimes dry hydrant heads end up leaking...most commonly when they are constructed of two materials such as PVC and a metal. This does not mean this style of head is a bad design....it just means that in our line of work we repair more of the PVC/metal insert type than we do all metal types. If we had to guess as to the cause of the defects (absent factory defect) we would bet on overzealous use ... (Full Story & Photos)


Fill Site Operations #11 - The Loader Position

President Mark Davis, March 18

In large-scale water supply operations involving the use of tankers, the "loader" position at a fill site becomes a pretty important position in terms of running the fill site like a NASCAR pit stop. If you follow our seminars and YouTube channel you know that we are a fan of using LDH to supply some type of manifold from which multiple tankers can be hooked up and loaded....one at a time of course. ... (Full Story & Photos)



At this drill in Lodi, NY one member operates the LDH jumbo-wye and loads tankers one at a time. This position on the fill site crew is often referred to as the "Loader."

---
Your questions and feedback are important to us! If you have a question about water supply or pumps or FD stuff in general, join our Members area (for free) to post your inquiry. We will provide our thoughts and perhaps other folks in the field will provide theirs also.
Also - be sure to sign the guest book if this is your first time here - guestbook.