Welcome to the Official Website for GBW Associates, LLC.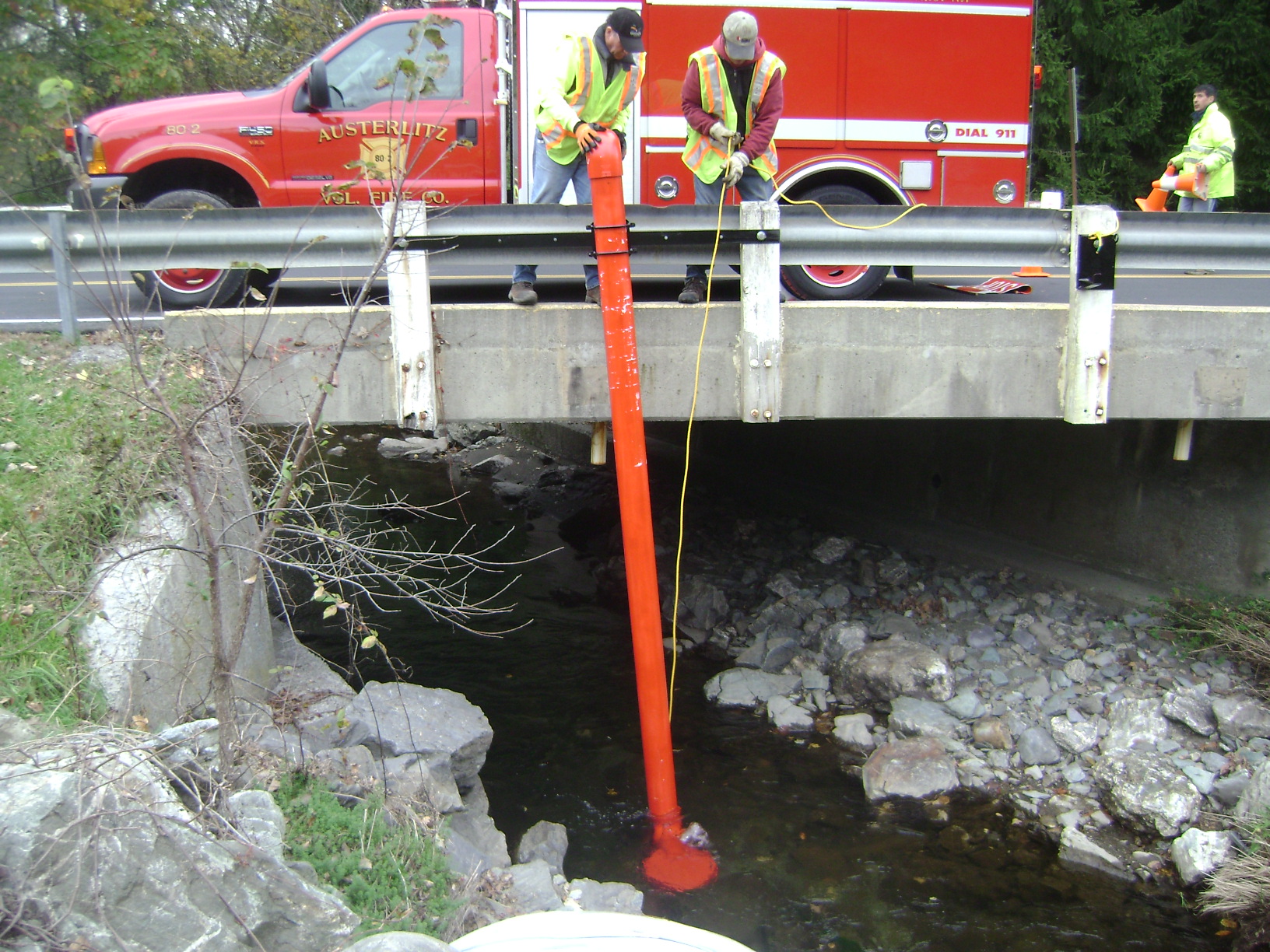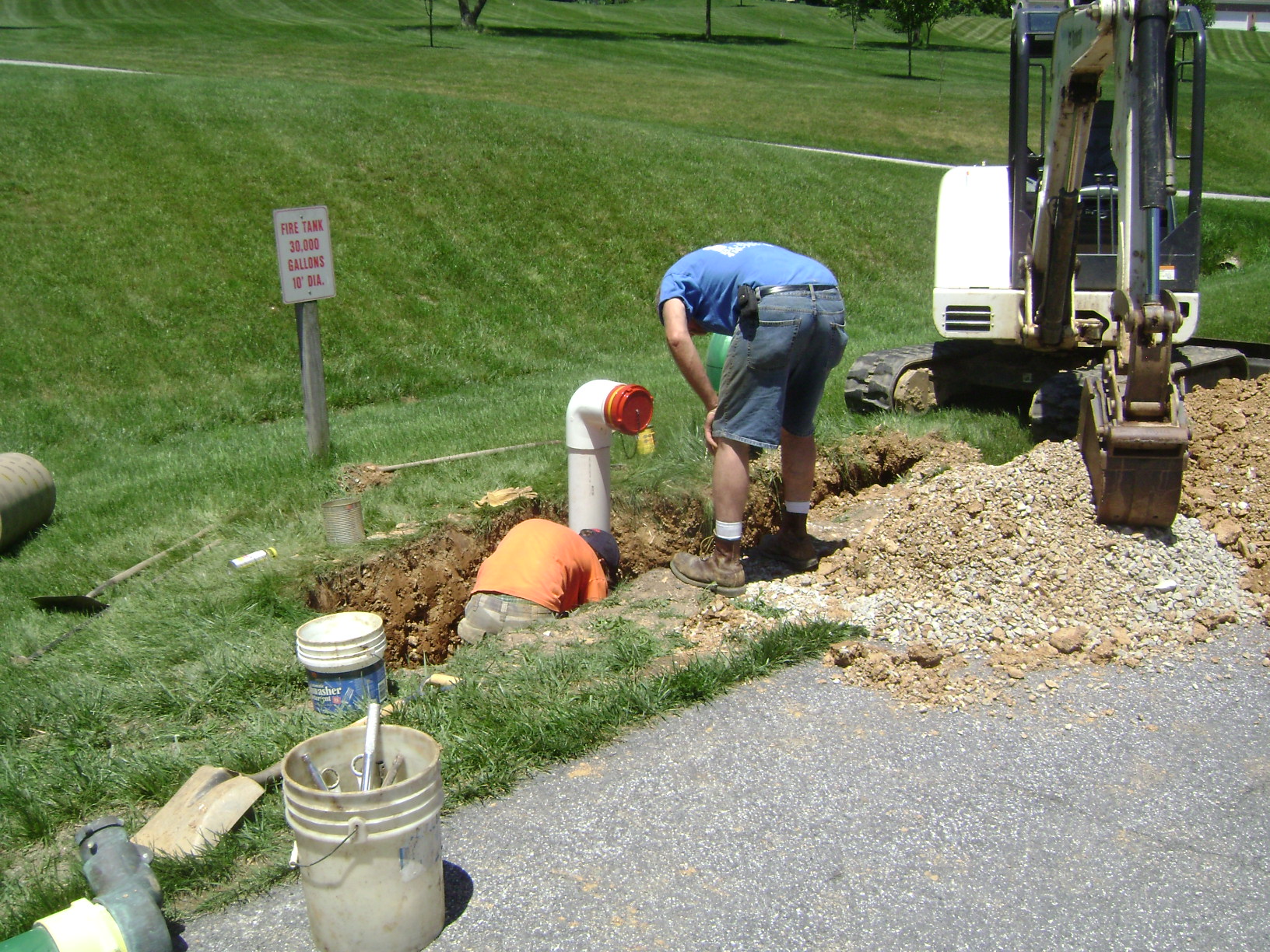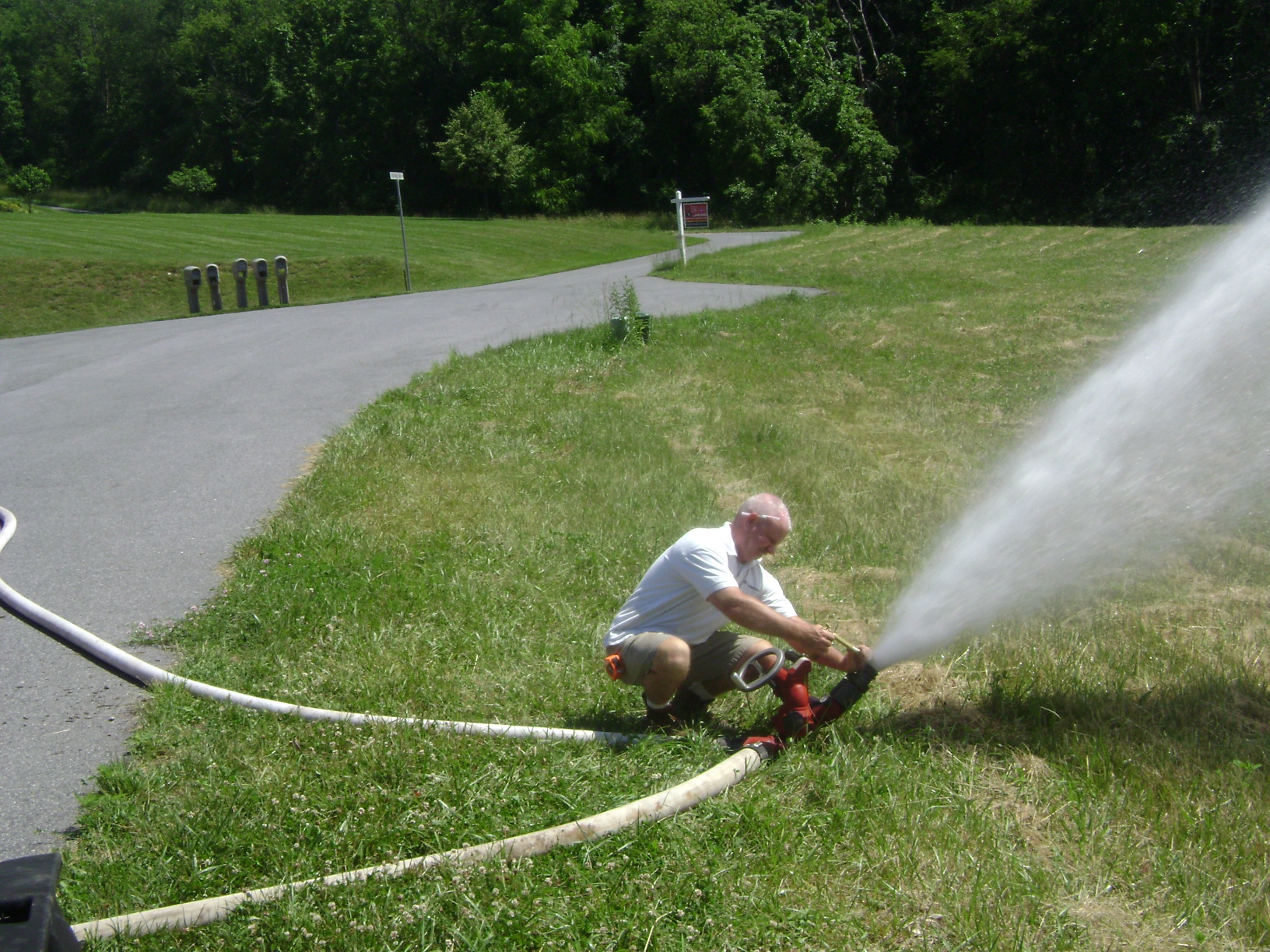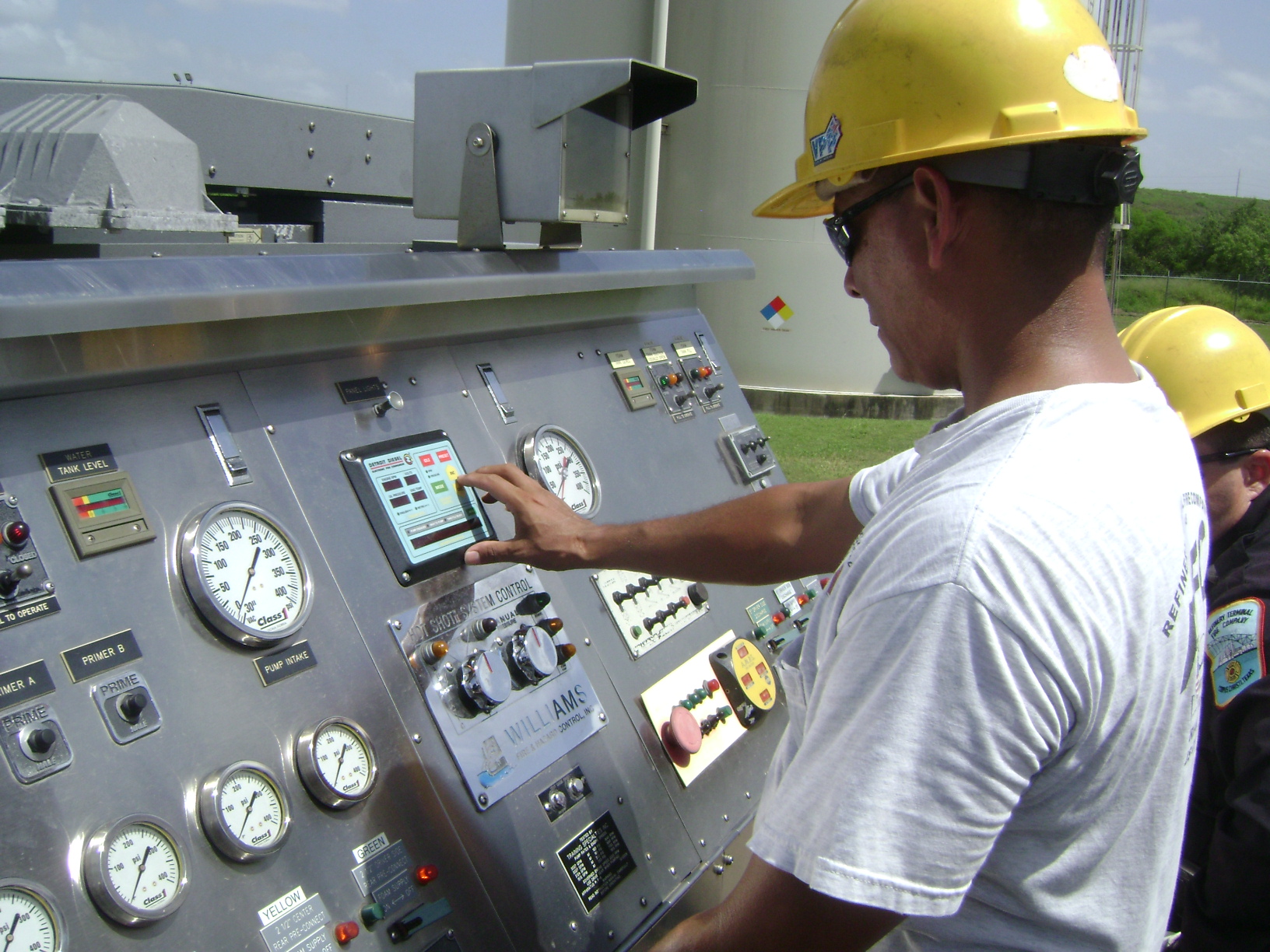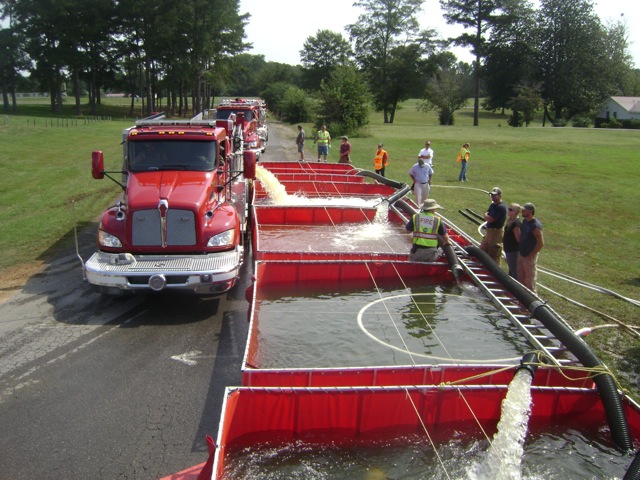 GotBigWater is the official website of GBW Associates, LLC, a privately owned training, consulting, and design firm located in Westminster, Maryland. Our specialty is water supply for public and private fire protection. We at GBW Associates, LLC are known for our training programs, our consulting services, our dry hydrants, and our testing services. Over the years, we have completed projects in over 40 different states and Canada ranging from rural water supply and incident command seminars to ISO water supply assessments to community master planning.
Use the menu at the left to take a look at our services and to contact us. Be sure to check out the News Archive and Big Water Information sections for a whole bunch of information on water supply delivery operations.
Scroll down to see our recent activities, upcoming events, and website updates.
* * *
Be sure to join the Members Area to discuss water supply issues, view our document library, and receive announcement notices concerning our website and our services- it is FREE!
* * *
---
Upcoming Seminars, Courses, and Drills
Click on image to view flyer.
All seminars are on hold due to the COVID-19 pandemic. Once the crisis is over we will work to reschedule the cancelled programs and we will contact our clients on-hold waiting to schedule new programs.
What's on Your Engine Company #02 - Pine Grove, PA

President Mark Davis, May 21

We have been looking through our photo albums these last couple months and trying to share some stuff that we haven't shared already. This week takes us back to our 2016 seminar in Summit Station, PA where we spent the weekend hauling water with tankers. While there we came across Engine 58-15 from the North End Fire Co. in Pine Grove, PA. An older model E-One pumper with "speed lays," the folks ... (Full Story & Photos)


Dry Fire Hydrant Repair & Maintenance #09 - Replacing a Defective Suction Head

President Mark Davis, May 14

We recently completed a small repair project involving a defective suction head on a 30,000-gallon underground fire protection water storage tank. The local FD had tested the tank and found they could not hold a draft. The test was part of the approval process for occupancy of a structure on the property. The tank was more than 15 years old and the structure had sat vacant for several years. The ... (Full Story & Photos)



The defective head appears that it was constructed on site from several PVC components and a "thread-in" fitting. The coupling also leads us to believe the fitting was broken once before.



Keeping a lane of traffic open at a fill site is one of the critical points of a successful tanker shuttle operation...especially if empty and loaded tankers have to pass each on the same road.

Fill Site Operations #08 - Try to Keep a Lane Open

President Mark Davis, May 07

When running a tanker shuttle operation a critical feature of a successful operation is keeping the tankers moving between the dump and fill sites. When setting up a tanker fill site, folks have to envision the route of travel of incoming and outgoing tankers as well as how the loading process may block up access in and out of the site. Once the fill site pumper is positioned and ready to load tankers, ... (Full Story & Photos)


Fill Site Operations #07 - Making the Most Out of the Situation

President Mark Davis, April 30

When sent to set up a tanker fill site, an engine company needs to work hard to deliver as much water as possible using the equipment provided. While scanning some photos from 2015 we found these from our seminar in Chichester, NH. Pembroke Engine 3 (1250 gpm/1500 gal engine/tanker) was sent to a pond to set up a tanker fill site. The crew took advantage of the rig's front mount fire pump and nosed ... (Full Story & Photos)



Pembroke Engine 3 drafts and receives supplemental water from a 500 gpm portable pump at this tanker loading site.



While it works, the LDH adaptor on this smaller threaded fitting does not have a 30-degree sweep feature, thus the weight of the LDH places a lot of stress on the coupling...and can lead to a significant kink if the hose is not repositioned after it is charged.

What's on Your Tanker? #23 - An Important 30 Degrees

President Mark Davis, April 23

The use of elbow-style fittings (generally the 30-degree sweep style) on LDH intake and discharge connections is important on two fronts. First, the weight of LDH when filled with water can place quite a bit of stress on the discharge/intake connection. The higher up the connection, the more the hose is suspended and the more stress placed on the fitting. Second, without a 30-degree elbow the LDH ... (Full Story & Photos)


Water Supply Planning #03 - Construction Site Water Supply

President Mark Davis, April 16

Looking through some more photos from 10 years ago we came across these from a rather unique water supply operation at a large, highway construction site in Maryland. The purpose of the operation was dust control and ancillary water use on the site. The large elevated tank was kept full via a fire hydrant connection, a few hundred feet of fire hose, and an automatic shut-off valve. Two large water ... (Full Story & Photos)



We are not sure of the tank's capacity but believe it is 12,000 gallons.



A simple device makes for ease of operation when loading tankers.

What's on Your Tanker? #22 - Fireman's Friend Valve

President Mark Davis, April 09

You often see many of our articles and social media posts and YouTube videos note the use of a Fireman's Friend valve on tankers. The problem is that the photos and videos we show never show the actual valve/device since it is located inside the tank. While sorting through some photos we shot from a couple years ago we found a few photos that we took of a 4-inch Fireman's Friend that was not yet ... (Full Story & Photos)


Dump Site Operations #18 - SIngle-Lane Tank Operations - Iowa (2012)

President Mark Davis, April 02

With some idle time lately, we sorted through some photos from a few years ago and came across several from our 2012 seminar in Stanley, Iowa. That weekend we got the chance to "play with" Fol Da Tank's new Single-Lane Tank. It worked quite well and we were quite impressed....and, well....you know the story from there. The operation went very well and the Single-Lane Tank proved useful on the narrow ... (Full Story & Photos)



SLT operations on a cold November day in Stanley, Iowa - 2012.

---
Your questions and feedback are important to us! If you have a question about water supply or pumps or FD stuff in general, join our Members area (for free) to post your inquiry. We will provide our thoughts and perhaps other folks in the field will provide theirs also.
Also - be sure to sign the guest book if this is your first time here - guestbook.