Welcome to the Official Website for GBW Associates, LLC.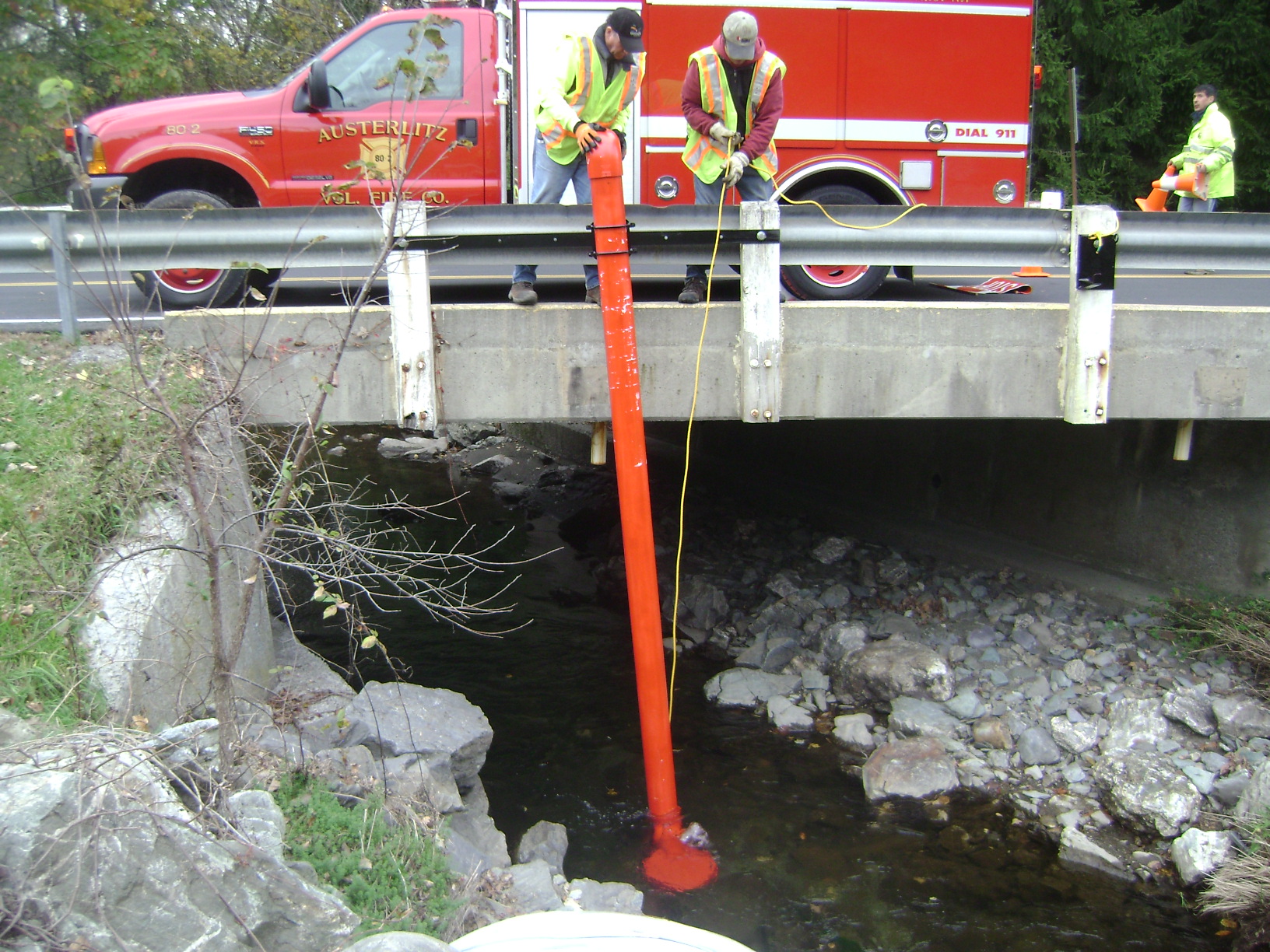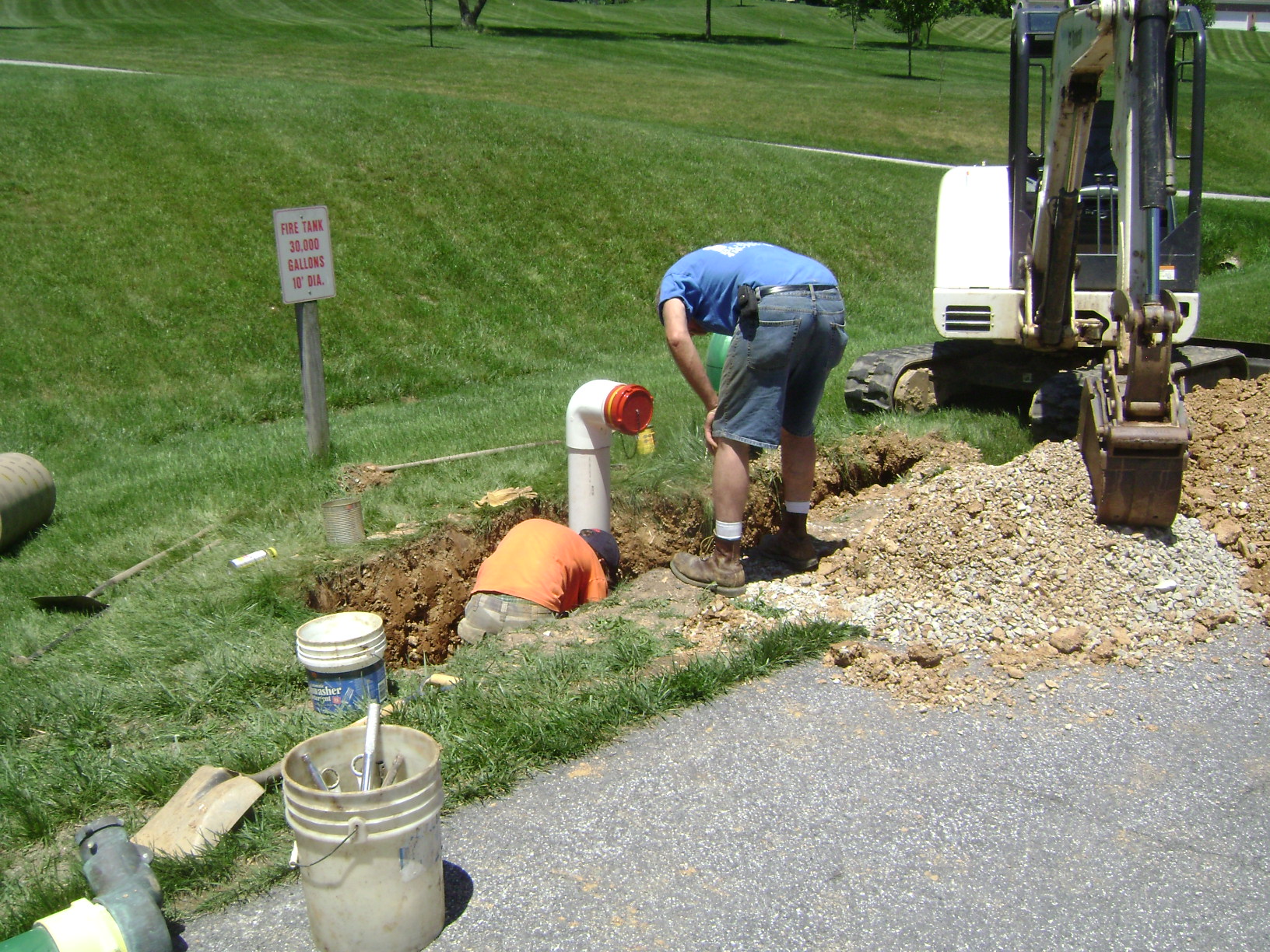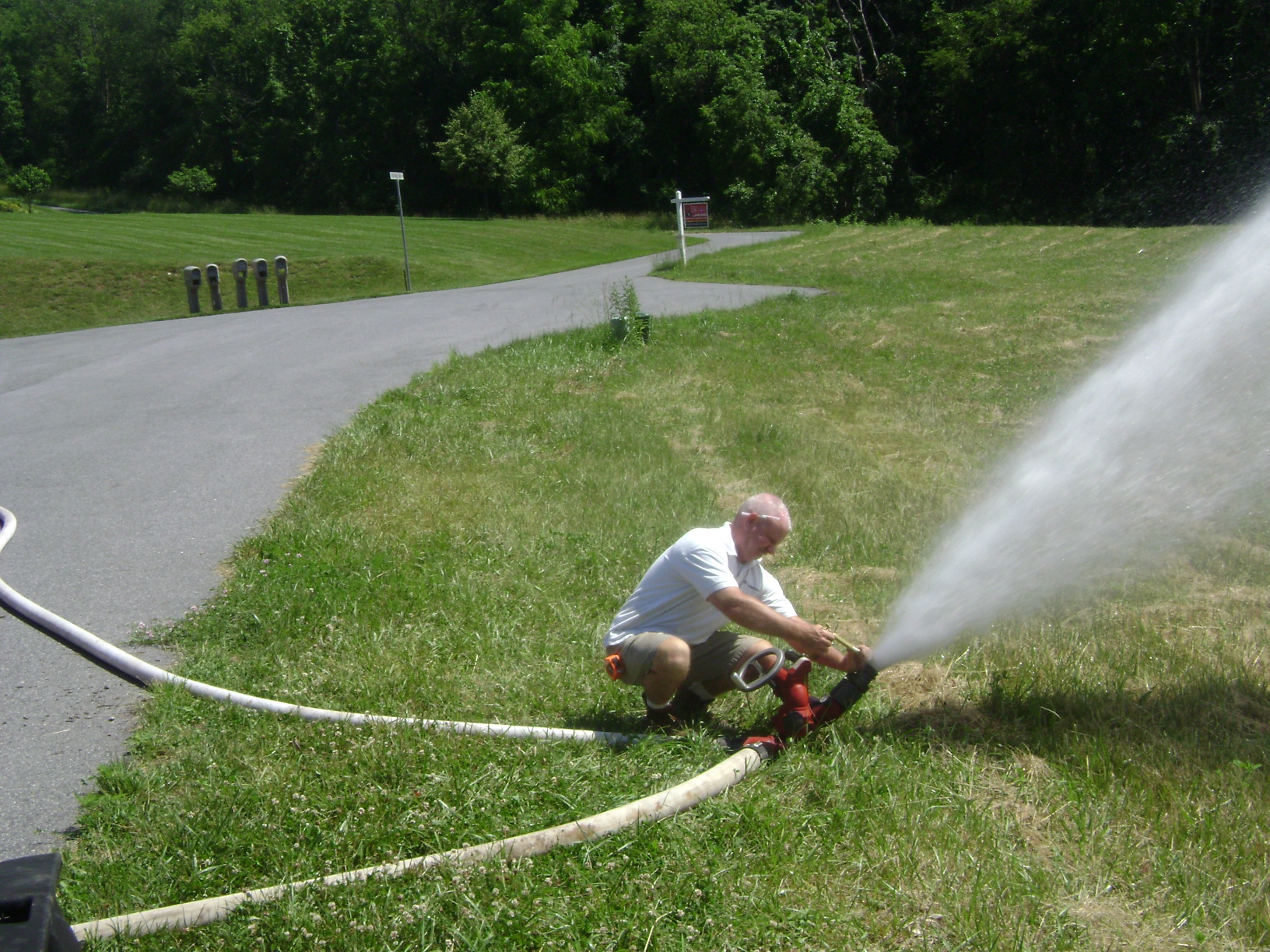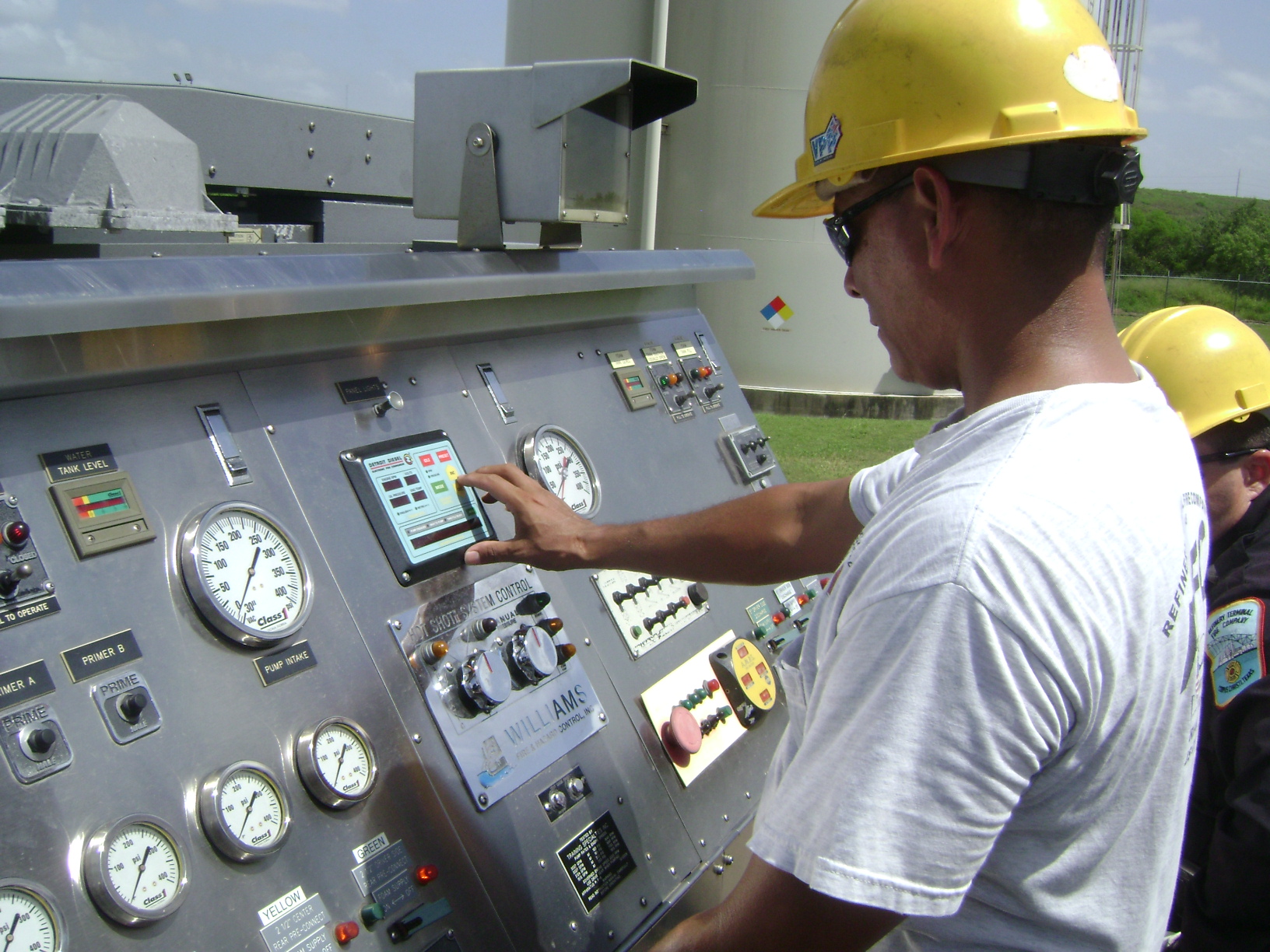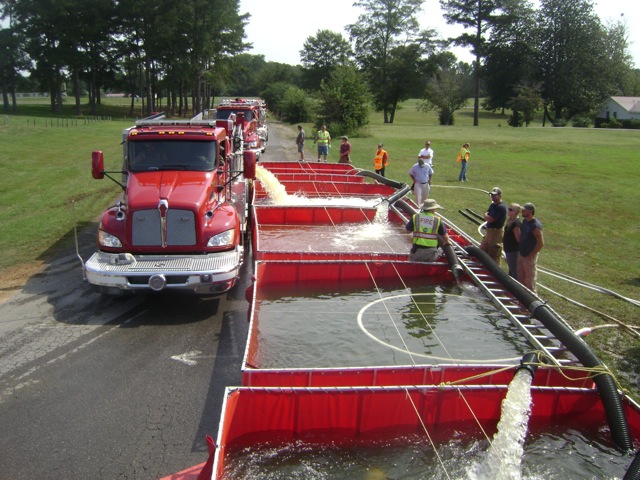 GotBigWater is the official website of GBW Associates, LLC, a privately owned training, consulting, and design firm located in Westminster, Maryland. Our specialty is water supply for public and private fire protection. We at GBW Associates, LLC are known for our training programs, our consulting services, our dry hydrants, and our testing services. Over the years, we have completed projects in over 40 different states and Canada ranging from rural water supply and incident command seminars to ISO water supply assessments to community master planning.
Use the menu at the left to take a look at our services and to contact us. Be sure to check out the News Archive and Big Water Information sections for a whole bunch of information on water supply delivery operations.
Scroll down to see our recent activities, upcoming events, and website updates.
* * *
Be sure to join the Members Area to discuss water supply issues, view our document library, and receive announcement notices concerning our website and our services- it is FREE!
* * *
---
Upcoming Seminars, Courses, and Drills
Click on image to view flyer.
We are now scheduling our Fall 2020 programs. Preference is given to those folks whom had to cancel Spring 2020 programs due to the COVID-19 pandemic.
| | | | |
| --- | --- | --- | --- |
| | | | |
| | New York | New York | New York |
| | | | |
| Maryland | | | |
Dump Site Operations #20 - It Really Is About the Looks

President Mark Davis, July 31

Found some more photos while sitting here at home during the pandemic. This time from our 2018 seminar in West Carlisle, TX. The photos show a good looking jet siphon stream. How much is it flowing? What is the pressure needed to make it look like this? We don't know. We do know that the pump operator's goal is to "make it look like this." "This" generally is close to optimum flow in terms of pump ... (Full Story & Photos)



A good looking jet siphon stream...that is the goal.



This 1000 gpm mini pumper did just fine drafting and loading the 1500-gal engine/tankers at this drill. The water was shallow but sufficient.

Drafting Tip #20 - Sometimes You Have to Use What You Got

President Mark Davis, July 24

We found this photo from our 2009 drill in New Windsor, MD. Not every fill site water supply is going to be perfect. This shallow stream had enough flow to support loading 1500-gallon engine tankers. It could not support the entire tanker shuttle operation; but it met the need for the smaller waterr haulers. A second site was used to load the large capacity tankers. The photo presents a good discussion ... (Full Story & Photos)


Tanker Operations #21 - Fill Site Set-up Minimizes Tanker Maneuvering

President Mark Davis, July 23

Nothing fancy here....just looking through some photos from 2015 (pandemic therapy) and found some from our seminar in Wentworth, NH. Orford Engine 3 (1250 gpm) did a nice job of accessing a dry fire hydrant down at a river and then supplying an LDH appliance up on the main road so that tankers simply stopped along the side of the road and loaded. This easily could have gotten messed up by trying ... (Full Story & Photos)



Orford Engine 3 accesses a dry fire hydrant along a river and supplies water through 400 feet of 4-inch LDH to a jumbo wye for tanker loading.



This 10,000-gallon above ground tank system located at Bastrop County ESD#2' Paige station provides much needed water for reloading tenders.

Above Ground Storage Tanks #01

President Mark Davis/Assistant Chief Jay Schwarz, July 16

We recently had some discussion in our Discussion Forum about the use of above ground storage tanks for fire protection water supplies. Assistant Chief Jay Schwarz from Bastrop County ESD#2 provided us some photos and info on the 10,000-gal above ground tank that they built to refill tenders.

According to AC Schwarz, "At Bastrop County ESD#2 station in Paige we have a tank setup to fill tenders. ... (Full Story & Photos)


LDH Appliances #07 - It Doesn't Always Have to Go on the Hydrant

President Mark Davis, July 09

One of our friends in Alberta, Canada grabbed a photo of a hydrant/relay LDH valve in use at a structure fire in Grande Prairie. The photo is a good depiction of using an LDH hydrant valve....just not connected to the hydrant. We have seen this application in a few locales and it is useful when the hydrants are set back from the street or when there is concern about the weight of the valve on the ... (Full Story & Photos)



While not efficient for structural fire attack water supply operations, don't discount the ability of this commercial water hauling rig to support other non-structure fire related water supply events.

Tanker Operations #20 - More About Commercial Water Haulers

President Mark Davis, June 25

Digging through some more old photos we found these from our trip to Alabama. We don't know much about the rig in terms of capacity or pump size (it was parked in the hotel parking lot), but we do know that in a pinch it could be used to haul water to a fire. The rig most likely would work best at some type of wildland fire where flow requirements are somewhat low and where it could be used to refill ... (Full Story & Photos)


Fill Site Operations #09 - Keep It Simple and Organized

President Mark Davis, June 18

While spending some of our quarantine time looking back through photos from our past seminars we found a couple from our June 2013 seminar in Turtle, Wisconsin and it reminded us of the importance of simplicity and organization at a tanker fill site. The fill site shown in the photos was one of several used to support a 2-hr water supply drill. A pumper drafted from a creek and supplied water via ... (Full Story & Photos)



A simple set-up with a crew dedicated to specific loading jobs made this fill site run efficiently and effectively.



This "fixed" DFH installation near a stream and bridge in Harford County, MD did not survive a recent flash-flooding event.

Dry Fire Hydrant Design 29 - Flooding Damage/Protection

President Mark Davis, June 11

Many thanks to Frank Krick of the Harford County Department of Emergency Services for sharing some photos that he recently took of several of our bridge mounted dry fire hydrants in Harford County. Earlier in the month Harford County suffered a significant rainfall event that lead to flash flooding on a number of the streams and creeks where our bridge-mounted dry fire hydrants are located. It is ... (Full Story & Photos)

---
Your questions and feedback are important to us! If you have a question about water supply or pumps or FD stuff in general, join our Members area (for free) to post your inquiry. We will provide our thoughts and perhaps other folks in the field will provide theirs also.
Also - be sure to sign the guest book if this is your first time here - guestbook.