YouTube Channel


Facebook Page


Twitter Page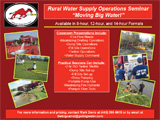 Rural Water Supply Operations Seminar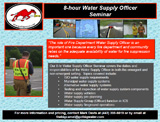 Water Supply Officer Seminar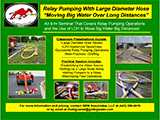 Relay Pumping With Large Diameter Hose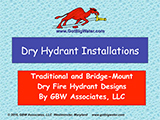 Dry Fire Hydrant Designs and Installations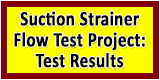 Web Counters
Website Visitors
Since
June 22, 2009

Visitors Today
Sep 27, 2020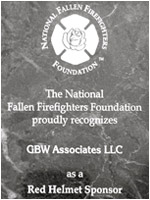 Dry Fire Hydrant Repair & Maintenance #09 - Replacing a Defective Suction Head
By President Mark Davis
May 14, 2020
We recently completed a small repair project involving a defective suction head on a 30,000-gallon underground fire protection water storage tank. The local FD had tested the tank and found they could not hold a draft. The test was part of the approval process for occupancy of a structure on the property. The tank was more than 15 years old and the structure had sat vacant for several years. The tank had to be operational in order for the new tenant to occupy the property...thus the need for the repair.
Our assessment concluded that the suction head had a crack in it and needed total replacement. This was good news because sometimes the suction pipe is also damaged...which is a much bigger project. We simply replaced the old head with a new head from ETT, LLC and the project was completed in no time. Since the weather was nice, we thought we would video chronicle the repair.



The defective head appears that it was constructed on site from several PVC components and a "thread-in" fitting. The coupling also leads us to believe the fitting was broken once before.




The local FD reported they were unable to sustain a draft from this suction connection on a 30,000-gallon underground tank. Inspection of the connection revealed a cracked PVC fitting.




No suction screen.




With the old head removed, repair parts are laid out and ready for installation.




The 6-inch coupling is glued in place first.




A 9-inch length of 6-inch SCH 40 PVC pressure pipe is glued next. This will allow the new head to be installed at the same level as the old head.




The new suction head is glued on. Next up? Some painting.




The finished product. The local FD retested the tank and flowed water without any problem.




The conical screen forces debris to the outside of the pipe so that the opportunity for completion occlusion is minimized when drafting.