YouTube Channel


Facebook Page


Twitter Page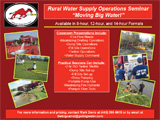 Rural Water Supply Operations Seminar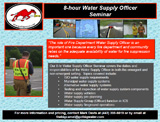 Water Supply Officer Seminar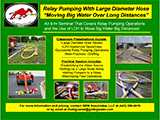 Relay Pumping With Large Diameter Hose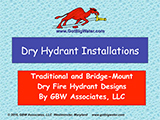 Dry Fire Hydrant Designs and Installations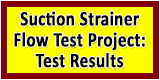 Web Counters
Website Visitors
Since
June 22, 2009

Visitors Today
Aug 08, 2020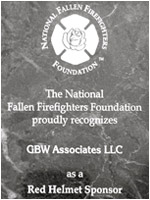 LDH Appliances #06 - The Importance of Annual Service Testing
By President Mark Davis
December 26, 2019
Ten years ago in Sussex County, New Jersey there was a catastrophic failure of an LDH manifold during a training exercise. The failure resulted in serious injury to one firefighter and serves as a good reminder to inspect, maintain, and test all of your LDH appliances in compliance with the NFPA 1962 standard. As proponent of "big water" operations involving LDH, we cannot stress enough the importance of purchasing and using good quality LDH products and investing the time to take care of these products. Attached to this week's News Story is a copy of the investigative report from the 2009 incident in New Jersey. Also attached is Section 9 of Task Force Tips Manual: LDH Valved Appliances.



Annual service testing is important to the safe operation of all valved, LDH appliances.




Annual testing must include testing the device's relief valve.




Another catastrophic failure! Credit to the photographer (internet search photo.)
Dennis
January 07, 2020 at 9:52 AM
So this is something Ive never thought about but do think it is a good idea. my question though with the standard on this who and where can you go to get this done?
GotBigWater
January 07, 2020 at 9:58 AM
Many of the commercial fire hose testing companies now perform testing on appliances and suction hose since those items are included in the revised NFPA standard.