YouTube Channel


Facebook Page


Twitter Page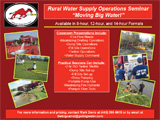 Rural Water Supply Operations Seminar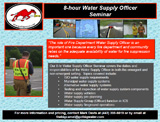 Water Supply Officer Seminar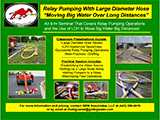 Relay Pumping With Large Diameter Hose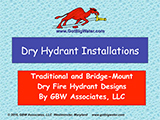 Dry Fire Hydrant Designs and Installations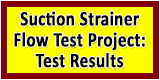 Web Counters
Website Visitors
Since
June 22, 2009

Visitors Today
Jul 06, 2020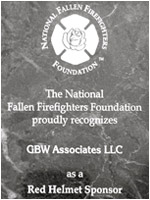 Dry Fire Hydrant Design 18 - Swivel Bridge Mount Design - Hancock, New Hampshire
By President Mark Davis
October 25, 2018
In mid-October we installed one of our swiveling, bridge-mount dry fire hydrants on Tannery Hill Road in Hancock, New Hampshire. The folks at the Hancock FD contacted us in the Spring of 2018 and we were able to swing through in May and complete a site assessment. Once approvals were gained through the Town, production began on the system and installation was completed on October 11th. The key to the success of the installation was the modification of the top rail on the bridge...which was done by the Town public works folks. The removable rail allowed the suction head to be located at a level below the suction inlet on a pumper thus minimizing the creation of an air pocket in the head.
Once the installation was complete, a performance test was completed and the system produced a flow of 1,016 gpm using the 3-inch pre-piped deck gun on Hancock FD's Engine 2 (1250 gpm). The system most likely could flow more water; output was limited by the pumper.
Our swiveling bridge mount dry fire hydrants work well in those areas where fixed-pipe installations are not practical. Many thanks to the folks at the Hancock FD for the excellent support provided during the project.



The angle mount brackets mounted and ready for the next step.




Measuring the pipe so that the suction head can be located in the right spot.




The pipe all assembled and painted and ready for transport to the installation site.




By modifying the bridge rail, the suction head was kept at or below the height of the pumper's suction inlet...which is important when drafting.




Hancock FD Engine 2 (1250 gpm) drafts using the newly installed dry fire hydrant and flows 1016 gpm through its pre-piped deck gun.