Welcome to the Official Website for GBW Associates, LLC.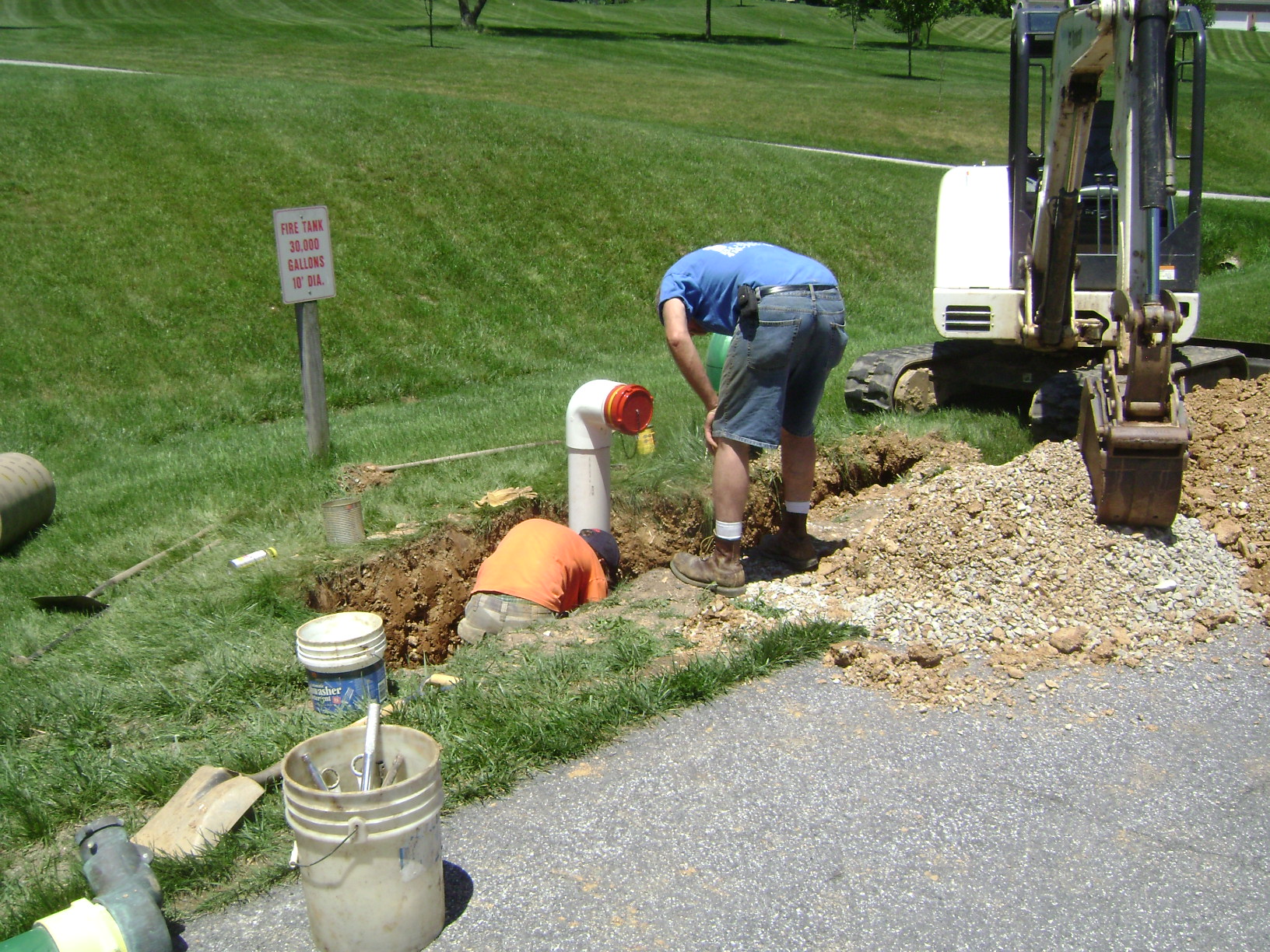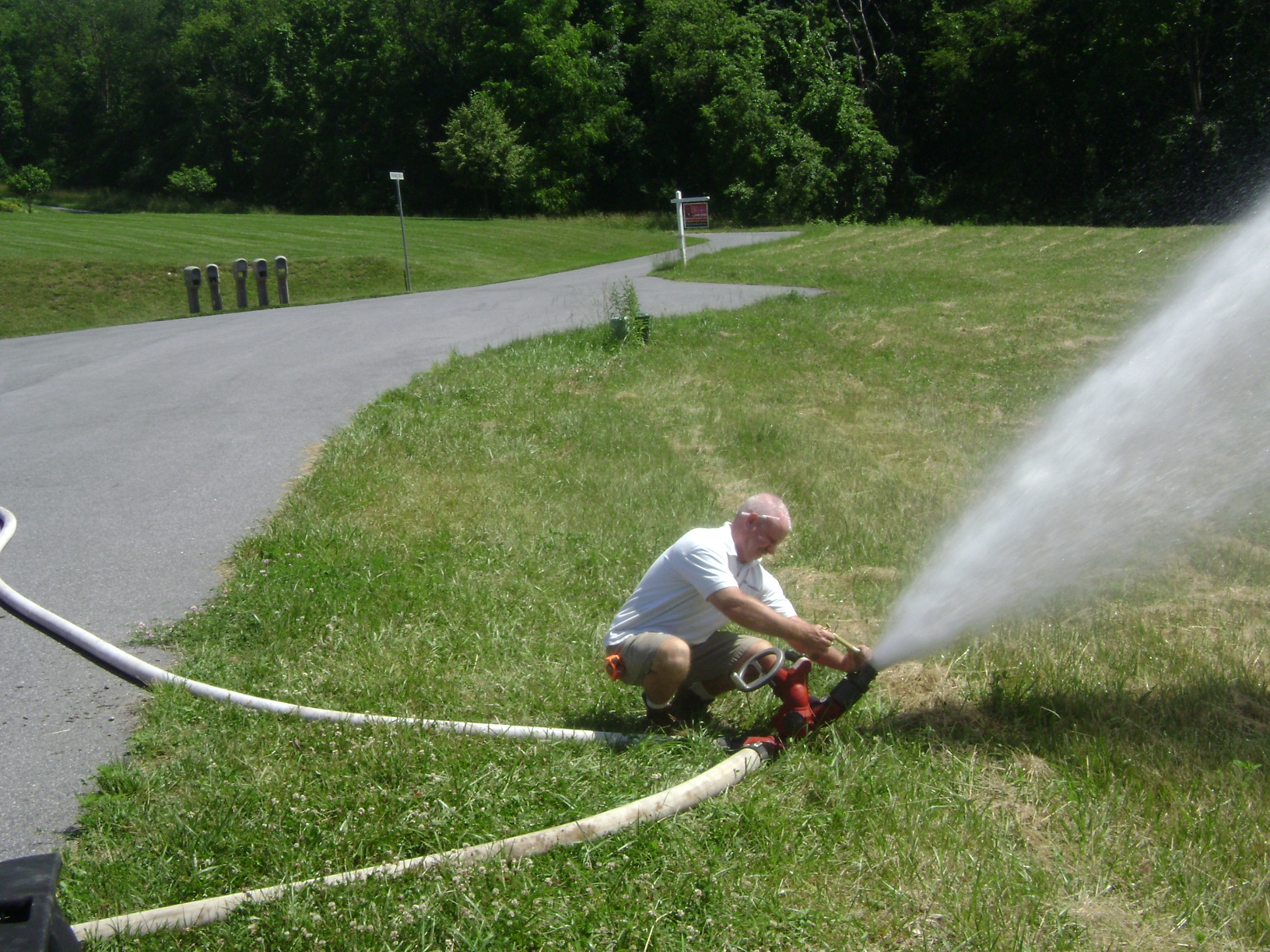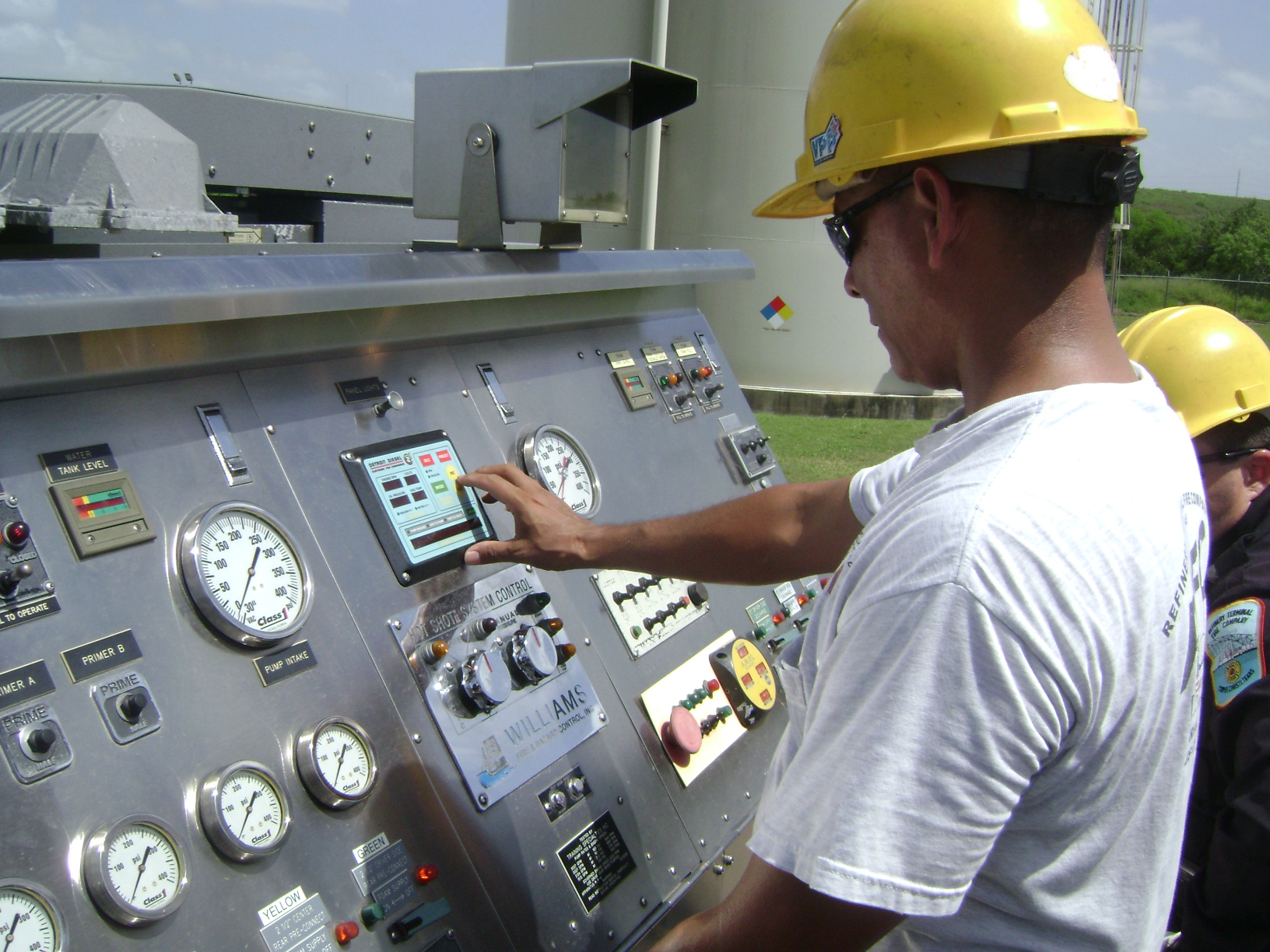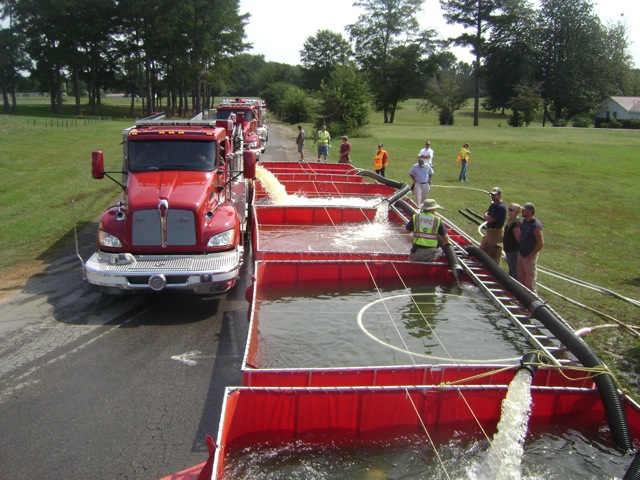 GotBigWater is the official website of GBW Associates, LLC, a privately owned training, consulting, and design firm located in Westminster, Maryland. Our specialty is water supply for public and private fire protection. We at GBW Associates, LLC are known for our training programs, our consulting services, our dry hydrants, and our testing services. Over the years, we have completed projects in over 40 different states and Canada ranging from rural water supply and incident command seminars to ISO water supply assessments to community master planning.
Use the menu at the left to take a look at our services and to contact us. Be sure to check out the News Archive and Big Water Information sections for a whole bunch of information on water supply delivery operations.
Scroll down to see our recent activities, upcoming events, and website updates.
* * *
Be sure to join the Members Area to discuss water supply issues, view our document library, and receive announcement notices concerning our website and our services- it is FREE!
* * *
---
Upcoming Seminars, Courses, and Drills
Click on image to view flyer.
| | | | |
| --- | --- | --- | --- |
| | | | |
| Texas | Alabama | Maryland | Alberta |
| | | | |
| New York | Pennsylvania | Pennsylvania | |
| | | | |
| | | | |

Outfitted to supply 5-inch LDH, this portable pump was able to supply over 400 gpm to a dump tank located 250-feet away.

Portable Pump Use #2 - 5-inch LDH Used to Support an Open Relay

President Mark Davis, February 14

We have seen a number of portable fire pumps used to support water supply operations during our travels across the U.S. and Canada delivering our training seminars. It is clear that the folks most successful in portable pump use understand the flow and pressure limitations of the pumps and have figured out how to maximize pump output.

While searching through some photos we found several from our ... (Full Story & Photos)


What's on Your Tanker? #16 - Unique Control Valve Arrangement

President Mark Davis, February 07

During our 2010 rural water supply seminar in Deer Creek, Illinois we came across Tender 5 from the Mackinaw Fire Protection District. The rig carries 3500-gallons of water and is equipped with an 800-gpm PTO driven fire pump. Perhaps the most unique feature is the 12-inch round rear dump. Of special note, is the manner in which the large butterfly valve is controlled. The valve's control handle ... (Full Story & Photos)



The modified control handle on this 12-inch butterfly valve allows the operator to control the valve without having to stand between the dump tank and the rear bumper.



The dewatering pump provides a pressurized water source in an area with no fire hydrants.

Creativity in Massachusetts: Water Supply Point

Mark Davis (GBW Associates, LLC) and Jack Holbrook (Bolton FD), January 31

The Bolton FD's (Massachusetts) response area has no municipal fire hydrants. About 15 years ago the department created a fill site at a pond near the fire station. A 4-ft culvert was run out into the pond and then connected to a 4-ft vertical piece of culvert pipe which was 8 ft long. The department had electricity at the site so they installed a 3-phase dewatering pump rated for around 500 GPM.

After ... (Full Story & Photos)


Bay District Volunteer Fire Department Achieves ISO Class 2/2Y Rating!

R. Keith Fairfax, Jr - Water Supply Officer/BDVD (With comment by Mark Davis, GBW Associates, LLC), January 24

The Bay District Volunteer Fire Department (BDVFD) is proud to announce that the Insurance Service Office (ISO) recently reviewed the Bay District Volunteer Fire Department and awarded the department a Class 2/2Y rating effective March 1, 2019. This means that all residents and commercial rate payers in the hydrant areas of the Eight Election District, St. Mary's County MD should see a change in ... (Full Story & Photos)



A FD suction point...well-marked.



Shown here in the deployed position, our swivel-mount installation provides quick access to Berry's River.

Dry Fire Hydrant Design 22 - Deployable Bridge-Mount Design, Strafford, New Hampshire

President Mark Davis, January 17

This News Story is actually about a DFH installation that we completed in Strafford, New Hampshire in 2016. The installation on Crown Point Road was one of several in Strafford and used our swivel-mount design. Permission was not granted by the bridge owner to drill holes in the bridge rail posts for bracket attachment so we had to use the rail post attachment studs instead. Berry's River (small ... (Full Story & Photos)


LDH Appliances #05 - Keep Adaptors Where They Are Needed

President Mark Davis, January 10

During our seminar delivery travels, we often see folks digging through apparatus compartments looking for hose adaptors during the 2-hr water shuttle drill. Of course, there always can be that unique situation where an unusual adaptor is needed. However, folks should know the most common adaptors used or needed in their response area and the better practice is to carry those adaptors "where they ... (Full Story & Photos)



4"x5" Storz adaptors carried on this double-clappered siamese reduce the need for "digging" through apparatus compartments to find the right fitting.



A simply buoy is used to make a full-flow floating strainer at this tanker fill site in Bulloch County, Georgia.

Drafting Tip #17 - Making a Floating Strainer - Georgia

President Mark Davis, January 03

We know from our 2017 suction strainer research project that barrel strainers are top performing strainers - assuming they are matched to the pump and the accompanying suction hose. A barrel strainer works best when intake flow is unrestricted all around the strainer; thus there are situations where the performance of a barrel strainer is limited. In our rural response areas we commonly see this ... (Full Story & Photos)


What's on Your Tanker? #15 - More Pre-Connected Jet Siphons

President Mark Davis, December 27

We like to see tankers well-equipped to provide more than just water. A tanker operating at a large-scale water supply operation is going to encounter two separate operations where fittings and adaptors and suction hose may be needed....the fill site and the dump site. Anything that can be done to expedite the set-up of a water supply operation is an action well-worth the effort. During our 2010 ... (Full Story & Photos)



There is no need to dig through compartments to find these jet siphons. A tanker that can bring water, a dump tank, suction hose, and jet siphons to fit that suction hose is a tanker well-equipped to support large-scale dump tank operations.


---
Your questions and feedback are important to us! If you have a question about water supply or pumps or FD stuff in general, join our Members area (for free) to post your inquiry. We will provide our thoughts and perhaps other folks in the field will provide theirs also.
Also - be sure to sign the guest book if this is your first time here - guestbook.