YouTube Channel


Facebook Page


Twitter Page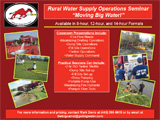 Rural Water Supply Operations Seminar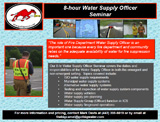 Water Supply Officer Seminar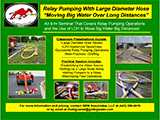 Relay Pumping With Large Diameter Hose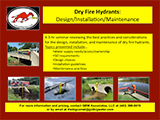 Dry Fire Hydrants Seminar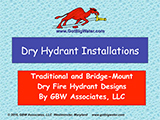 Dry Fire Hydrant Designs and Installations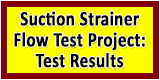 Web Counters
Website Visitors
Since
June 22, 2009

Visitors Today
Dec 08, 2023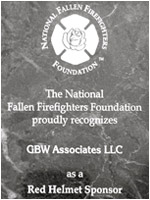 Underground Tank #2 - Is it full?
By President Mark Davis
November 9, 2023
For those underground fire protection water supply tank installations using an ETT Site Vent assembly to indicate water level, it is important to remember that the site vent simply shows "full" or "not full." The float that you see in the site glass does not go to the bottom of the tank. The green and red markings are just a quick way to see if the tank is full or not during an inspection. These site vents work great, we have installed several of them and they are easy to use. Just remember, if you see red, the tank is not full and you will need to further evaluate the situation. Simply add some water to the tank until the vent overflows or you see the "green" indicator.