YouTube Channel


Facebook Page


Twitter Page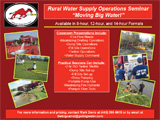 Rural Water Supply Operations Seminar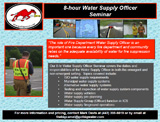 Water Supply Officer Seminar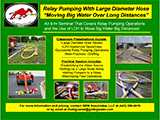 Relay Pumping With Large Diameter Hose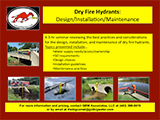 Dry Fire Hydrants Seminar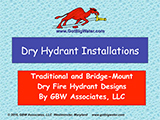 Dry Fire Hydrant Designs and Installations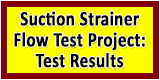 Web Counters
Website Visitors
Since
June 22, 2009

Visitors Today
Dec 08, 2023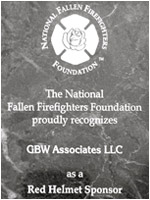 Hauling Water - Yorkana Style
By President Mark Davis
August 24, 2023
On August 20th, crews from Community Fire Co. 1 of Yorkana and surrounding areas worked to haul water for 2-hours using tankers as part of our 16-hr Rural Water Supply Operations Seminar. Four engines and four tankers were used to support the 2-hour operation during which a peak flow of 750 gpm was achieved during the latter part of the drill. One of the challenges during the drill was the loss of several tankers due to a barn fire in the southern end of the County. Folks did a nice job of overcoming a few obstacles and were able to build out a 3-tank dump site operation.
Two fill sites were used to support the operation. Both were located at a public boat launch in nearby Wrightsville; the Susquehanna River was the source...so supply was plentiful! Travel distance to the dump site was about a 6-mile round trip.
Many thanks to the folks from Community Fire Co. 1 for their excellent logistical support and hospitality. Instructors for the weekend were Mark Davis and Tim Legore.



Yorkana Tanker 38 pumps the siamese during the early moments of the drill.




Refton Engine 59 drafts from the Susquehanna River and supplies a tanker loading station.