YouTube Channel


Facebook Page


Twitter Page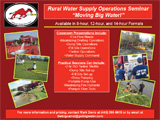 Rural Water Supply Operations Seminar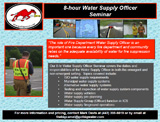 Water Supply Officer Seminar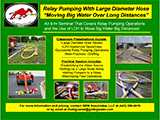 Relay Pumping With Large Diameter Hose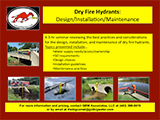 Dry Fire Hydrants Seminar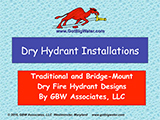 Dry Fire Hydrant Designs and Installations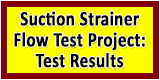 Web Counters
Website Visitors
Since
June 22, 2009

Visitors Today
Dec 08, 2023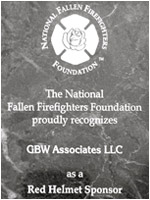 Hauling Water - Wisconsin Style! Another 1000 GPM Club Member!
By President Mark Davis
November 3, 2022
Last weekend, (10/22-23) folks from Jefferson County, Wisconsin and the surrounding area participated in our 16 hour Rural Water Supply Operations seminar sponsored by the Jefferson County Fire Chiefs Association. Saturday morning was spent reviewing the best practices of hauling water with tankers and then Saturday afternoon and Sunday morning were spent completing practical sessions on dump site and fill site operations.
The weekend concluded with a 2 hour tanker shuttle exercise on Sunday afternoon where all personnel worked together to run a tanker shuttle with the intent of providing an uninterrupted flow for the designated time period. Two engines and nine tankers were used to support the water hauling operation. A drafting fill site was established on the Rock River and the dump site was set up in a park a mile or so away to simulate a narrow country road. The drill participants were able to flow over 1000 gallons per minute for the last hour of the drill, thereby earning membership in the coveted 1000 gallon per minute club. Many thanks to the Jefferson Fire Department for their excellent logistical support. Instructors for the weekend were Alan Butsch and Chris Reilly.