YouTube Channel


Facebook Page


Twitter Page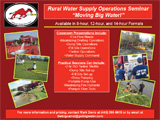 Rural Water Supply Operations Seminar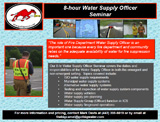 Water Supply Officer Seminar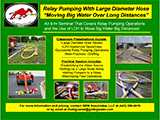 Relay Pumping With Large Diameter Hose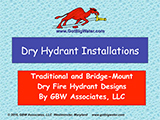 Dry Fire Hydrant Designs and Installations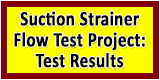 Web Counters
Website Visitors
Since
June 22, 2009

Visitors Today
Sep 27, 2022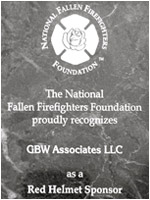 Water Supply Apparatus #6 - Engine 108 - Bedford, NY
By President Mark Davis
August 11, 2022
During our July seminar in Patterson, New York we got to see and use a nicely equipped water supply pumper from the Bedford Fire Department. Engine 108 is a 2000 Gowens-Knight pumper equipped with a Hale 1500 gpm front mount pump and a Trident Automatic Air Primer. The rig carries 5,100 feet of 5-inch hose, 300-gallons of water, 40+ feet of suction hose, and a wide variety of water supply-related appliances for both hydrant and drafting operations. Engine 108 was used to run a tanker loading site during the 2-hour water supply drill at our seminar hosted by the Patterson FD.



Bedford FD's Engine 108 is a specialized water supply piece equipped with a 1500 gpm front-mount and 5100-ft of 5-inch LDH.




Engine 108 carries 5,100 feet of 5-inch LDH.




Engine 108 at work running a tanker loading station.