YouTube Channel


Facebook Page


Twitter Page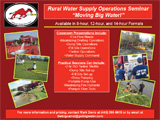 Rural Water Supply Operations Seminar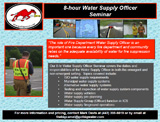 Water Supply Officer Seminar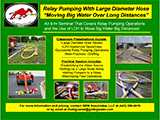 Relay Pumping With Large Diameter Hose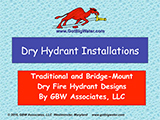 Dry Fire Hydrant Designs and Installations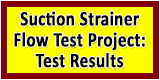 Web Counters
Website Visitors
Since
June 22, 2009

Visitors Today
Jan 23, 2022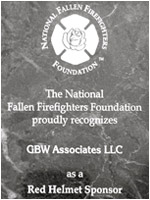 Hauling Water - Central Maryland Style!
By President Mark Davis
November 18, 2021

On November 14, 2021 more than 50 folks from throughout Central Maryland gathered at the Winfield Community VFD to hone their skills hauling water during a 2-hr rural water supply drill. The drill culminated our 16-hr Rural Water Supply Operations Seminar which was sponsored and hosted by the Winfield Community VFD. Saturday morning the 13th was spent in the classroom reviewing the best practices of hauling water using tankers. Saturday afternoon and Sunday morning were spent outdoors refining dump site and fill site operations. Sunday afternoon....the 2-hr drill.

Five tankers, two engine/tankers, and one engine hauled water for 2-hours over a 5-mile roundtrip. A large pond was used to support two independent loading stations. Flow peaked at about 1200 gpms for the last 52-minutes of the drill. Mark Davis and Tim Legore were our instructors for the weekend. Many thanks to the Winfield Community VFD for hosting the program....the logistical support was excellent. Many thanks also to Ebenezer UMC for allowing us to use there hall space on Saturday morning.

Units:
Winfield Engine 142 (1500 gpm), Winfield Tanker 14 (3500 gal), Mt Airy Tanker 1 (3500 gal), Gamber Engine 131 (1250 gpm), Sykesville Engine 124 (1500 gpm/1500 gal), Pleasant Valley Special Unit 6 (1500 gpm), Pleasant Valley Tanker 6 (3500 gal), New Windsor Brush 105 (1000 gpm), Harney Engine/Tanker 112 (2500 gal), Lineboro Tanker 7 (3000 gal), Reese Engine/Tanker 94 (2000 gal), Urbana Tanker 23 (3000 gal), and Wolfsville Tanker 21 (3000 gal).