YouTube Channel


Facebook Page


Twitter Page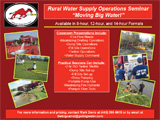 Rural Water Supply Operations Seminar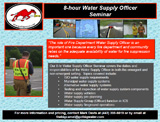 Water Supply Officer Seminar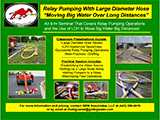 Relay Pumping With Large Diameter Hose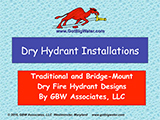 Dry Fire Hydrant Designs and Installations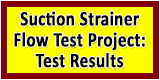 Web Counters
Website Visitors
Since
June 22, 2009

Visitors Today
Sep 27, 2022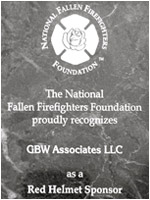 Tanker Design #11 - DOD Surplus Chassis Used to Build Iowa Tanker
By President Mark Davis
August 12, 2021
During our seminar in Floyd, Iowa, a couple of weeks ago we got to see a "locally made" 3000 gal tanker in operation. The rig was owned and operated by the Alta Vista VFD and was built on a heavy-duty, DOD surplus truck chassis (2010 Freightliner M916A3). The tanker carries 3000 gallons of water and a 2500-gallon dump tank and has all-wheel drive capability....perfect for the harsh weather conditions of northern Iowa. The folks that brought it to class did a nice job of hauling water with it during the 2-hour drill.
As more of these late model DOD surplus vehicles come available, rural departments with limited budgets are taking advantage of the program and designing functional vehicles for the remote areas that they serve. These surplus "beast" chassis certainly are an improvement over the old "deuce and a halfs" of yesteryear.
Another "nothing fancy" rig that we always enjoy seeing in operation.