YouTube Channel


Facebook Page


Twitter Page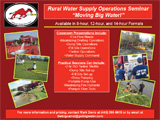 Rural Water Supply Operations Seminar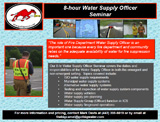 Water Supply Officer Seminar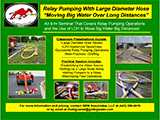 Relay Pumping With Large Diameter Hose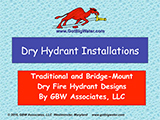 Dry Fire Hydrant Designs and Installations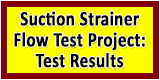 Web Counters
Website Visitors
Since
June 22, 2009

Visitors Today
Sep 27, 2022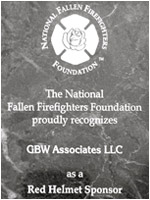 Hauling Water - Iowa Style
By President Mark Davis
August 5, 2021

On August 1st, folks from around Floyd County, Iowa got together at the Floyd VFD to practice their water hauling skills. The 2-hr tanker shuttle drill was the culmination of our 16-hr Rural Water Supply Operations Seminar that was sponsored and hosted by the Floyd VFD. All day Saturday and Sunday morning the folks learned about and practiced dump site and fill site operations....using their own equipment in the most efficient manner possible. Then on Sunday afternoon they got to put their skills to the test and try to run a 500 gpm water supply operation....without interruption....for 2-hours.

Using two fill sites, seven tankers, and a 3-dump tank set-up the crews were able to meet the water hauling goal and actually reach a peak sustained flow of 1000 gpm during the final 30-minutes of the drill. Instructors for the weekend were Alan Butsch and Mark Davis. Many thanks to Chief Ben Chatfield and the members of the Floyd VFD for providing excellent logistical support. Watch for a full summary to be posted in coming weeks.

Units:
Floyd Engine 851 (1500 gpm), Floyd Tanker 862 (3600 gal), Colwell Engine 954 (1250 gpm), Colwell Tanker 952 (2000 gal), Charles City Tanker 261 (2000 gal), Nora Springs Engine 451 (1500 gpm), Nora Springs Tanker 464 (2000 gal), Ionia Tanker 941 (3000 gal), Alta Vista Tanker 731 (3000 gal), and Nashua Tanker 441 (3000 gal).