YouTube Channel


Facebook Page


Twitter Page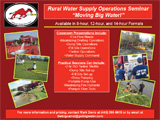 Rural Water Supply Operations Seminar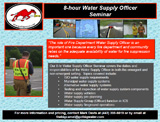 Water Supply Officer Seminar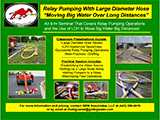 Relay Pumping With Large Diameter Hose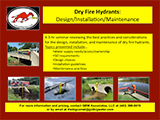 Dry Fire Hydrants Seminar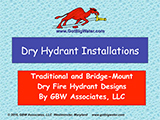 Dry Fire Hydrant Designs and Installations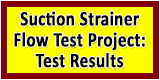 Web Counters
Website Visitors
Since
June 22, 2009

Visitors Today
Jun 03, 2023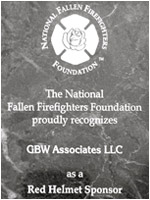 Dry Fire Hydrant Design #46 - Graceton Road - Whiteford, MD
By President Mark Davis
July 15, 2021
Another one of our bridge-mount dry fire hydrant installations in Harford County, Maryland....this one in the Whiteford area on Graceton Road at Jacks Hole. The bridge was State owned and the new installation replaced a fixed-pipe installation that had silted over. This installation was completed in June 2021 and produced a flow of 1067 gpm during the performance installation flow test. Elevation at the bridge was 390 feet and lift at the time of the flow test was approximately 13 feet. The replacement project was funded in part by the County.



The guard rail system provided a bit of challenge but we were able work through the issue.




Assembly underway.




The installation required the use of our saddle-mount bracket design.




The performance flow test produced a 1,067 gpm flow with 13 feet of lift at 390 feet elevation.