YouTube Channel


Facebook Page


Twitter Page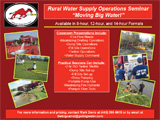 Rural Water Supply Operations Seminar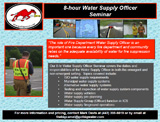 Water Supply Officer Seminar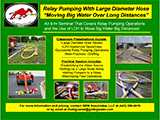 Relay Pumping With Large Diameter Hose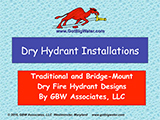 Dry Fire Hydrant Designs and Installations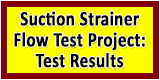 Web Counters
Website Visitors
Since
June 22, 2009

Visitors Today
Jul 29, 2021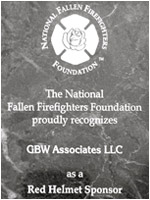 What's on Your Engine Company #03 - Keeping It Simple...Again
By President Mark Davis
May 27, 2021
We are always fans of keeping things simple when it comes to operating a fire truck on the emergency scene. We recently got to see Jarrettsville VFC's (MD) Engine 713 in action drafting from one of our bridge-mount dry fire hydrants. While looking over the pumper we liked what we saw on the rear end regarding the markings on the direct tank fill, the rear intake, and the rear discharge connections. The blue arrows make it simple....not FD foolproof...but simple. Nice work.
Steven Barry
June 20, 2021 at 9:04 AM
This is an excellent idea for any location on an apparatus with multiple connections, especially LDH connections.

Only minor suggestion I would add, keep the intake arrows blue, change the discharge arrows to red or orange.