YouTube Channel


Facebook Page


Twitter Page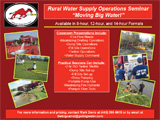 Rural Water Supply Operations Seminar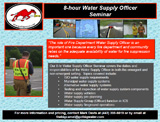 Water Supply Officer Seminar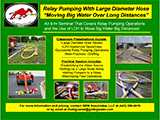 Relay Pumping With Large Diameter Hose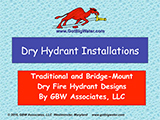 Dry Fire Hydrant Designs and Installations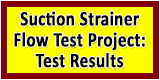 Web Counters
Website Visitors
Since
June 22, 2009

Visitors Today
Sep 26, 2021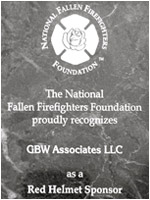 Dry Fire Hydrant Design #41 - Part 1 - Cecil County, MD
By President Mark Davis
June 3, 2021
Last week we completed another bridge mount dry fire hydrant installation in Cecil County, Maryland. This installation replaced a fixed-installation that had "silted in" due to the sediment run-off into the stream. The bridge was owned by the County and thus permissions were easily obtained; especially since this was our fourth bridge mount installation there. Lift was under 15-feet and water quality was good and quantity was plentiful.



The new DFH replaced this one which silted in and was unusable.




A "before" photo.




The finished product using ETT components.




Protected by the guard rail.