YouTube Channel


Facebook Page


Twitter Page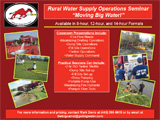 Rural Water Supply Operations Seminar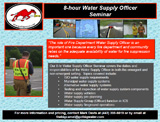 Water Supply Officer Seminar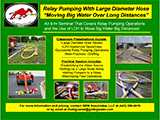 Relay Pumping With Large Diameter Hose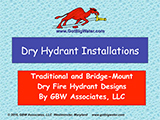 Dry Fire Hydrant Designs and Installations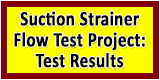 Web Counters
Website Visitors
Since
June 22, 2009

Visitors Today
Jul 29, 2021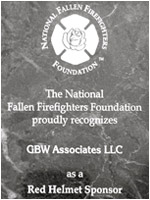 Fire Hydrants #02 - Signage Can Be Important
By President Mark Davis
February 25, 2021
Nothing fancy in this news story other than a sign can provide a wealth of information sometimes. We found this fire hydrant during one of our jaunts through New York. The hydrant is gravity fed from a nearby pond...which means the pumper driver needs to connect to the hydrant using hard suction hose....otherwise there is going to be a water supply issue given that there is little elevation difference between the pond and the fire hydrant.



The sign is important when operating at this fire hydrant.




Looks like a regular fire hydrant from this angle.