YouTube Channel


Facebook Page


Twitter Page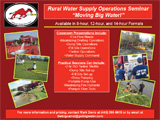 Rural Water Supply Operations Seminar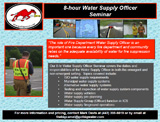 Water Supply Officer Seminar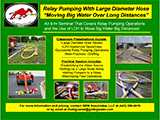 Relay Pumping With Large Diameter Hose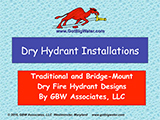 Dry Fire Hydrant Designs and Installations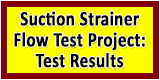 Web Counters
Website Visitors
Since
June 22, 2009

Visitors Today
Apr 14, 2021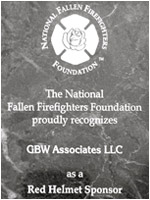 Dump Site Operations #22 - LDH in Lieu of Suction Hose
By President Mark Davis
January 7, 2021
During our 2015 Rural Water Supply Operations Seminar in Kendall County, Texas we had the opportunity to see some 5-inch LDH being used with a TFT low level strainer in a jet siphon water transfer configuration. Our friends from the Bastrop FD showed folks how to make it work and it seemed to work just fine. Granted, it was 5-inch hose so the flow was probably less than a 6-inch hard suction hose, but it still worked pretty well and if we were faced with a shortage of suction, this set-up would make a difference. Now we just need someone to conduct some flow test work on the set-up.
Charles D. Clark
February 07, 2021 at 10:06 AM
Does the typical engine carry the needed adaptor(s) to connect 5 inch storz to 6 inch female NST?
GotBigWater
February 07, 2021 at 1:18 PM
Storz to NST adaptors are not a NFPA 1901 requirement and the 5" Storz to 6" male NST is an odd one that most engines running 5--inch LDH do not carry; 5" Storz to 6" NST female, yes....to 6" NST male....not so much. However, we have found them a number of times during our seminars....some of he well-equipped rigs can produce one....like the rig in Texas featured in the news story.
Lt. Armand Richard
February 11, 2021 at 11:23 AM
Great idea another thing LDH could be used for would be a Engine or a tanker could off load from a distance into a tank using there Pump