YouTube Channel


Facebook Page


Twitter Page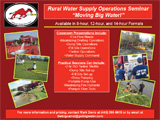 Rural Water Supply Operations Seminar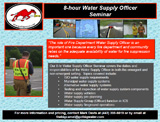 Water Supply Officer Seminar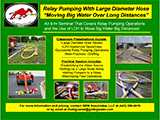 Relay Pumping With Large Diameter Hose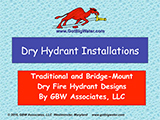 Dry Fire Hydrant Designs and Installations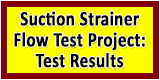 Web Counters
Website Visitors
Since
June 22, 2009

Visitors Today
May 06, 2021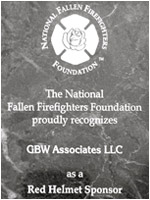 Suction Hose - #10 - Baldwinsville, NY
By President Mark Davis
November 26, 2020
During our September 2020 drill in Baldwinsville, NY we were able to grab a couple of photos of Mottville Engine 2 using multiple suction hoses at the dump site. Of special note was the use of several lengths of suction hose to reach a dump tank set up to the rear of the rig. The dump tank had a side wall flange allowing for an easy connection and no "hose hump" over the tank frame. This set-up is another good example (in a long line of many) for why it is important to carry more than the standard 20-ft of suction hose on a rural pumper.



Mottville Engine 2 drafted from dump tanks positioned to both the front and rear of the pumper.




Three lengths of suction hose allowed the pumper to draft from a dump tank positioned to the rear of the rig....using a single-lane configuration.