YouTube Channel


Facebook Page


Twitter Page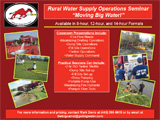 Rural Water Supply Operations Seminar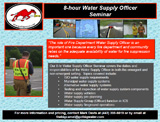 Water Supply Officer Seminar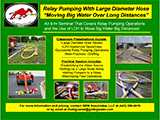 Relay Pumping With Large Diameter Hose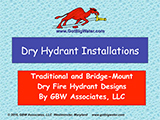 Dry Fire Hydrant Designs and Installations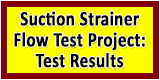 Web Counters
Website Visitors
Since
June 22, 2009

Visitors Today
May 06, 2021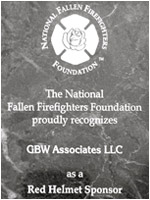 Hauling Water - 1650 gpm on Maryland's Eastern Shore Produces Another Member of the 1,000 GPM Club!
By President Mark Davis
October 8, 2020

On Sunday afternoon October 4th, 40 plus folks from throughout the Queen Annes County region of Maryland's Eastern Shore hauled water for 2-hours uninterrupted in Sudlersville. The drill was the culmination of our 16-hr Rural Water Supply Operations Seminar which was sponsored by the Queen Annes County Fire and EMS Commission and hosted by the Sudlersville VFC. The drill used a combination of nurse tanker and dump site operations to supply water to an attack pumper located 800-ft away. A 500 gpm flow was started at the 5-minute mark, flow was moved to 1000 gpm around the 44-minute mark, to 1250 gpm a few minutes later and finally peaked at 1650 gpm. Two fill sites were used and the rigs hauling water made a 2.93-mile roundtrip. Instructors for the weekend were Mark Davis and Tim Legore. May thanks to the folks at the Sudlersville VFD for excellent logistical support and the delicious lunches.

Units:
Sudlersville T6 (3500 gal), Kent Island E14 (2250 gpm), Queenstown ET3 (3000 gal), Goodwill ET 4 (3000 gal), Church Hill E55 (1500 gpm), Crumpton ET7 (3500 gal), Queen Anne E85 (1500 gpm), Queen Anne T86 (3000 gal), Easton E67 (1500 gpm), St Michaels Tanker 44 (2500 gal), Tilghman Tanker 74 (3000 gal), Goldsboro Tanker 700 (6000 gal), Millington Tanker 2 (4000 gal), Millington Engine 2 (1500 gpm), Hartley Tanker 51-5 (3500 gal), and Cordova Tanker 53 (3000 gal).



A combination of nurse tanker operations and dump tank operations were used to support the peak flow of 1650 gpm at this 2-hr drill.
Bert Baumgartner
October 11, 2020 at 12:53 AM
Any chance of getting a walk around video of one of these tractor-trailer semi truck tankers? I have seen a unit something like that before but nobody was around to give a little tour of it's layout.