YouTube Channel


Facebook Page


Twitter Page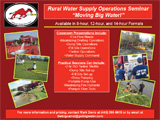 Rural Water Supply Operations Seminar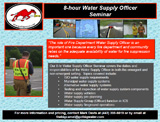 Water Supply Officer Seminar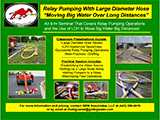 Relay Pumping With Large Diameter Hose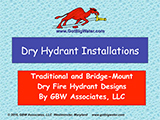 Dry Fire Hydrant Designs and Installations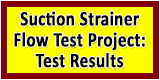 Web Counters
Website Visitors
Since
June 22, 2009

Visitors Today
May 06, 2021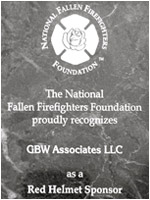 LDH Appliances #08 - When You Don't Have an LDH Discharge
By President Mark Davis
August 20, 2020
Looking through some more photos...this time from our 2016 seminar in York County, Maine we found a couple good ones showing a pump operator overcoming not having a high-flow discharge...but needing to supply a 5-inch line. Nothing fancy to see here...just the use of a 2-1/2" x 2-1/2" x 5" clappered siamese to supply 1000 gpm through a 5-inch LDH line. The pumper was an older, 1250 gpm rig built on a commercial chassis and had no "high flow" discharges. The rig carries these short sections of 2-1/2-inch hose and the siamese for the sole purpose of being able to supply 5-inch LDH. It worked just fine that day and much better than just trying to connect the 5-inch to a 2-1/2-inch outlet using an adaptor. A good (and inexpensive) example of overcoming a flow problem with an older pumper.



An inexpensive means to overcome having no high-flow discharge.




Unlikely that this arrangement will produce the desired high-flow results.




1000 gpm this day.