YouTube Channel


Facebook Page


Twitter Page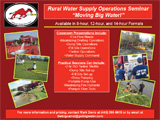 Rural Water Supply Operations Seminar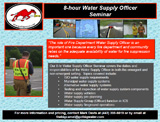 Water Supply Officer Seminar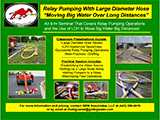 Relay Pumping With Large Diameter Hose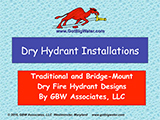 Dry Fire Hydrant Designs and Installations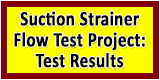 Web Counters
Website Visitors
Since
June 22, 2009

Visitors Today
May 06, 2021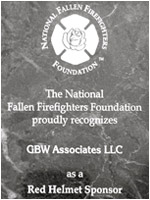 What's on Your Tanker? #24 - Ready for More Than Just Hauling Water
By President Mark Davis
August 13, 2020
Looking back through some photos from our 2018 seminar in Windfall, Indiana we found some good ones of Kemptown Fire Rescue's Tanker 33; a 4,000-gallon tanker that is also set up to lay down a water blanket/spray in a field. The area protected by the tanker is quite flat and full of corn and other crop fields. When those fields are on fire, Tanker 33 can be used to support a perimeter fire line operation or for mop up operations. In addition to ground spray nozzles front and back, the rig also has a small water cannon. All of the spray devices can be controlled in the cab while the rig pumps and rolls. The tanker also can haul some big water as proven at our drill...where the rig was used to support a 1,000 gpm+ flow for 2-hrs and became part of our 1000 gpm Club.



Kemptown Tanker 33 not only can haul 4000 gallons to support water supply operations but it can also go off-road through a field and lay down a water blanket at a field fire.




Cab controls.




4000-gallon dump tank.