YouTube Channel


Facebook Page


Twitter Page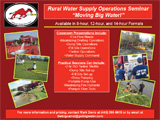 Rural Water Supply Operations Seminar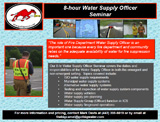 Water Supply Officer Seminar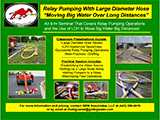 Relay Pumping With Large Diameter Hose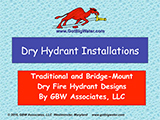 Dry Fire Hydrant Designs and Installations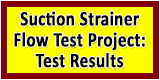 Web Counters
Website Visitors
Since
June 22, 2009

Visitors Today
Nov 26, 2020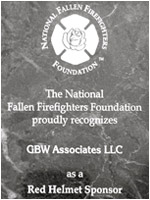 Drafting Tip #20 - Sometimes You Have to Use What You Got
By President Mark Davis
July 23, 2020
We found this photo from our 2009 drill in New Windsor, MD. Not every fill site water supply is going to be perfect. This shallow stream had enough flow to support loading 1500-gallon engine tankers. It could not support the entire tanker shuttle operation; but it met the need for the smaller waterr haulers. A second site was used to load the large capacity tankers. The photo presents a good discussion about lift and floating strainers and mini-pumpers with larger capacity pumps. The site worked just fine...just on a smaller scale.



This 1000 gpm mini pumper did just fine drafting and loading the 1500-gal engine/tankers at this drill. The water was shallow but sufficient.
RF79
September 17, 2020 at 4:51 PM
I would like to know how shallow that water was.

We have numerous shallow (inches to a foot or so) streams in our area with sandy bottoms. Been wondering how well they might drafting.
GotBigWater
September 17, 2020 at 4:59 PM
if you look closely at the photo with just the strainer in it you can see the 6-inch hard suction line just barely covered....so I an going to say maybe 9-inches of water. mdavis