YouTube Channel


Facebook Page


Twitter Page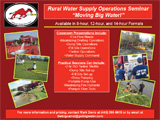 Rural Water Supply Operations Seminar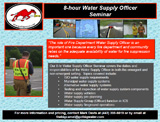 Water Supply Officer Seminar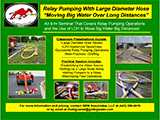 Relay Pumping With Large Diameter Hose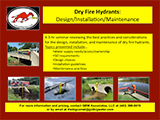 Dry Fire Hydrants Seminar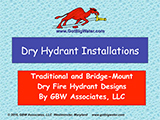 Dry Fire Hydrant Designs and Installations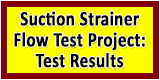 Web Counters
Website Visitors
Since
June 22, 2009

Visitors Today
Sep 30, 2023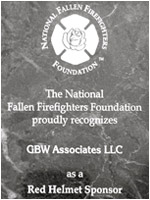 What's on Your Tanker #46 - Pump and Roll - A Different Approach
By President Mark Davis
August 10, 2023
During our recent work in Wheatland County, Alberta we got to see Rosebud FD W-63 in action as a water hauler rig...however...we also spotted a pretty unique feature regarding pump-and-roll capability. Wheatland County is comprised of a huge amount of rangeland and prairie farmland and fires associated with those types of open range terrains are common. The folks at Rosebud FD have W-63 rigged up with a portable (kinda fixed in a compartment) pump that takes water from the 3000-gall water tank and pumps it into the 1250 gpm midship fire pump's 2-1/2-inch auxiliary intake. The result is pump and roll capability without the need for a PTO system. The primary purpose of this configuration is to supply the small, top-mounted turret so that the rig can either go off-road over the rangeland or drive down the gridded range roads spraying water on a range fire. Seems to work just fine.



Rosebud W-63 a 1250 gpm/3000 gallon Fort Garry tanker/pumper.




The primary purpose of the rig's pump-and-roll system is to supply water to the top-mount turret.




This short piece of flex hose and some simple pipe fittings allow pump and roll capability on this 3000 gallon tender.




The portable fire pump (more stationary than portable) is located in the compartment next to the main fire pump's pump panel. The portable pump takes suction (gravity) from the rig's 3000-gal water tank.