YouTube Channel


Facebook Page


Twitter Page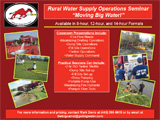 Rural Water Supply Operations Seminar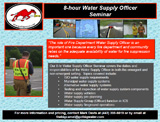 Water Supply Officer Seminar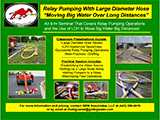 Relay Pumping With Large Diameter Hose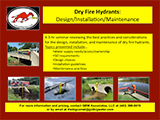 Dry Fire Hydrants Seminar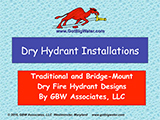 Dry Fire Hydrant Designs and Installations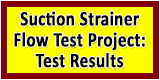 Web Counters
Website Visitors
Since
June 22, 2009

Visitors Today
Sep 30, 2023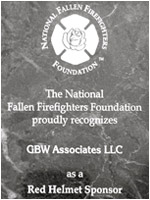 Fill Site Operations #13 - Grass Rig Used to Support Open Relay Tanker Loading Site - Kansas
By President Mark Davis
January 12, 2023
At our 2013 seminar in Ottawa, Kansas we had the chance to use a grass rig (brush truck) to support an "open relay" tanker (tender) loading site. The operation was part of our 2-hr water supply drill which culminated the 16-hr Rural Water Supply Operations Seminar that we delivered for the Franklin County Firefighters Association. The water source was a large pond located at a local church camp facility and provided about a 6-mile round trip for the rigs hauling water. Pomona Grass 3972 (250 gpm) drafted from the pond and filled a 2100-gallon dump tank from which Centropolis Engine 3851 (1,000 gpm) then drafted and loaded tankers (tenders). The fill site was one of two supporting the 2-hr drill and the crews did a good job of filling rigs quickly and getting them back on the road. Another example of keeping the process simple and working to improve your water supply operation with what you have.



Crews hustle to gets rigs loaded and back on the way to the dump site.




While not as efficient as getting a full-size pumper to water's edge, this open-relay operation was able to get tankers loaded fast and back on the road to the dump site.




Pomona Grass 3972 drafts from the pond and pumps water back to supply the open relay.