YouTube Channel


Facebook Page


Twitter Page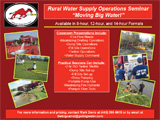 Rural Water Supply Operations Seminar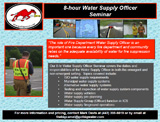 Water Supply Officer Seminar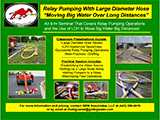 Relay Pumping With Large Diameter Hose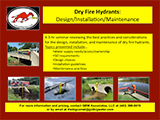 Dry Fire Hydrants Seminar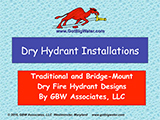 Dry Fire Hydrant Designs and Installations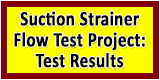 Web Counters
Website Visitors
Since
June 22, 2009

Visitors Today
Mar 28, 2023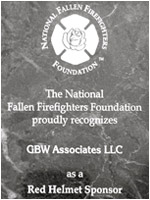 Hauling Water - Maine Style!
By President Mark Davis
May 5, 2022

On May 1, 2022, folks from Goodwin Mills Fire Rescue other surrounding departments in York County, Maine participated in a 2-hr water supply drill where they were able to achieve and maintain an 800 gpm flow using 2 engines, 5 tankers, and one fill site. The drill culminated our 16-hr Rural Water Supply Operations Seminar that was sponsored by the Forest Stewards Guild and York County Fire and EMS. The program was hosted at Goodwin Mills Fire Rescue. Saturday morning started off reviewing the best practices of hauling water with tankers. Saturday afternoon and Sunday morning brought practical skill sessions on dump site and fill site operations. Sunday afternoon finished off the seminar with the 2-hr water supply drill. Many thanks to York County Fire Rescue and Goodwins Mills Fire Rescue for the excellent logistical support. Many thanks to the Forest Stewards Guild for funding the seminar. Instructors for the weekend were Mark Davis and Alan Butsch.

Units:
Goodwin Mills Tanker 84 (1500 gpm/2500 gal), Windham Tank 5 (1500 gpm/2800 gal), Kennebunk Tank 22 (750 gpm/1800 gal), Kennebunkport Tank 1 (500 gpm/3500 gal), Waterboro Engine 1 (1250 gpm/1000 gal), Alfred Tank 95 (1250 gpm/2500 gal), and Buxton Tank 433 (1250 gpm/2750 gal).
Hyperlinks:
The Forest Stewards Guild




Crews hauled water for 2 hours using one fill site, five tankers, and were able to maintain an 800 gpm flow.