YouTube Channel


Facebook Page


Twitter Page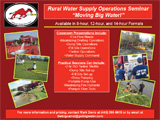 Rural Water Supply Operations Seminar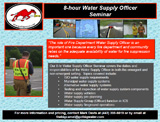 Water Supply Officer Seminar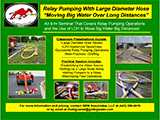 Relay Pumping With Large Diameter Hose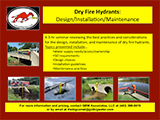 Dry Fire Hydrants Seminar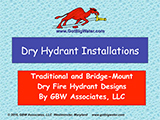 Dry Fire Hydrant Designs and Installations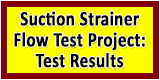 Web Counters
Website Visitors
Since
June 22, 2009

Visitors Today
Sep 30, 2023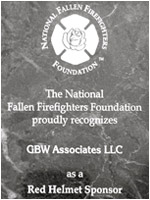 Hauling Water - New York Style! - Again
By President Mark Davis
April 28, 2022

On April 24th, units from the Sennett and surrounding fire departments participated in a 2-hr rural water supply drill where they worked to haul water uninterrupted using only tankers. The drill culminated our 16-hr Rural Water Supply Operations Seminar that was sponsored by the Sennett and Owasco Fire Departments. Participants spent all day Saturday and the first half of Sunday reviewing the best practices of hauling water with tankers. On Sunday afternoon the folks got to "put it all together" in the 2-hr event.

The drill simulated a deployment of the Tri-County Water Supply task Force. Units assembled at the Sennett Fire Department but they did not know their destination or objective. Given the "go ahead", five tankers, two engines, and a command officer proceeded to Owasco Lake (about 15 minutes away). Upon arrival, their objective was to have a 1000 gpm dump site operation up and running in about 10 to 15 minutes as if they were supporting some large-scale fire fighting operation.

Crews did a really good job and had a 1000 gpm flow up and running around the 13-minute mark using a three-dump tank operation. They eventually achieved a 1750 gpm flow using two fill sites; one of which was a 1250 gpm fire boat.

Many thanks to the host departments for the excellent logistically support and hospitality. Instructors for the weekend were Mark Davis and Alan Butsch.

Units:
Scipio TA-1 (3500 gal); Jordan Tanker 1 (3000 gal); Hannibel Tanker 1251 (2000 gal); Sennett TP-3 (1500 gal), Sennett Tanker 1 (2000 gal), Weedsport Rescue Pumper 1 (1750 gpm), Weedsport Tanker 1 (2000 gal), Warners/Memphis Tanker 23 (2000 gal), Plainville Engine 3 (1750 gpm), Plainville Tanker 1 (2000 gal), Granby Center Tanker 1051 (2200 gal), Aurelius Tanker 1 (1800 gal), Northwest Engine 41 (1500 gal), and Owasco Marine 1 (1250 gpm).



The 3-dump tank set-up supported a 1750 gpm flow using Weedsport Rescue Pumper 1 (1750 gpm) as the draft pumper.