YouTube Channel


Facebook Page


Twitter Page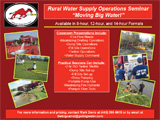 Rural Water Supply Operations Seminar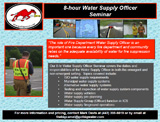 Water Supply Officer Seminar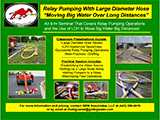 Relay Pumping With Large Diameter Hose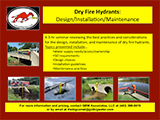 Dry Fire Hydrants Seminar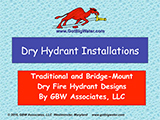 Dry Fire Hydrant Designs and Installations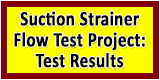 Web Counters
Website Visitors
Since
June 22, 2009

Visitors Today
Jun 03, 2023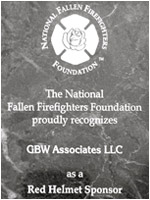 Hauling Water - Pennsylvania Style - Again!
By President Mark Davis
September 23, 2021

On September 18th and 19th, around 50 folks from throughout Erie County gathered at the Kuhl Hose Company in Greene Twp to hone their water hauling skills at our 16-hr Rural Water Supply Operations Seminar. The seminar was sponsored by the Erie County Firefighters Assn and was hosted by Kuhl Hose Co. Saturday morning was a classroom session focusing on the best practices of hauling water with tankers. Saturday afternoon and Sunday morning offered practical skill sessions on dump site ops and fill site ops. The seminar concluded on Sunday afternoon with a 2-hr water supply drill where participants worked to haul water for 2-hours uninterrupted at a pre-determined target flow.

The group did a great job of operating a 3-dump tank operation along a rural road in the township. They were able to develop and sustain a 500 gpm without any problem: a peak flow of 1000 gpm was obtained during the drill. Two fill sites were used to support the water supply operations. Mark Davis and Alan Butsch were the instructors for the weekend.

Units:
Kuhl Engine 683 (1250 gpm), Kuhl Tanker 685 (2000 gal), Kuhl Tanker 686 (2000 gal), Elgin-Beaverdam Engine/Tanker 756 (2700 gal), Harborcreek Engine 222 (1500 gpm), Wattsburg Tanker 176 (2000 gal), East Mead Tanker 985 (2450 gal), Waterford Tanker 145 (1800 gal), Franklin Twp Tanker 725 (2000 gal), McKean Engine/Tanker 405 (1980 gal), Union City Engine/Tanker 1135 (3000 gal), Clymer Tanker 331 (2500 gal), Greenfield Tanker 715 (3000 gpm), and Fuller Tanker 206 (3000 gal).



The first load of water is dumped. An ETT Water Shark strainer was used in the primary dump and worked really well at accessing the capacity of the tank.