YouTube Channel


Facebook Page


Twitter Page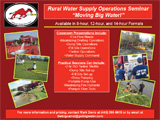 Rural Water Supply Operations Seminar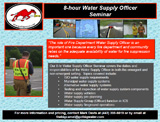 Water Supply Officer Seminar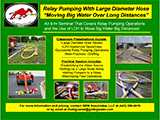 Relay Pumping With Large Diameter Hose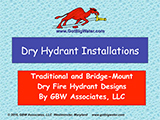 Dry Fire Hydrant Designs and Installations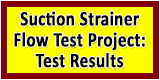 Web Counters
Website Visitors
Since
June 22, 2009

Visitors Today
Sep 26, 2021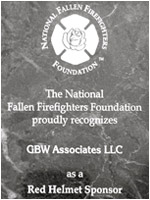 Dry Fire Hydrant Design #44 - Furnace Road - Jarrettsville, MD
By President Mark Davis
July 8, 2021
Here is another one of our bridge-mount dry fire hydrant installations that we completed last month in Harford County, Maryland. This one was located in the Jarrettsville area of the County on Furnace Road at the bridge over the West Branch of Winters Run. Lift at the bridge was about 11-feet with elevation around 510-feet. Jarrettsville Engine 713 (1500 gpm) produced a flow test of 1106 gpm with the engine running at idle speed. Our goal of at least 1000 gpm was met and because of the traffic in the area we chose to end the flow test early at 1106 gpm but we are pretty confident that the pumper could produce more.
The installation used our angle mount design and an ETT suction head and stream strainer. The project was funded by Harford County and replaced an existing, fixed-DFH installation that no longer worked due to the suction strainer being silted in.



Site assessment day, January 2021.




The fixed-pipe DFH no longer worked due to the strainer being silted in. The suction head was removed and the pipe capped thus disabling the old system.




Engine 713 drafts and produces a flow of 1106 gpm at idle speed.