YouTube Channel


Facebook Page


Twitter Page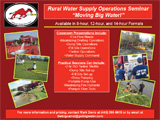 Rural Water Supply Operations Seminar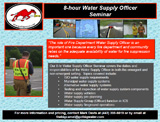 Water Supply Officer Seminar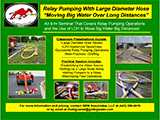 Relay Pumping With Large Diameter Hose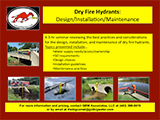 Dry Fire Hydrants Seminar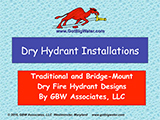 Dry Fire Hydrant Designs and Installations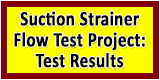 Web Counters
Website Visitors
Since
June 22, 2009

Visitors Today
Dec 08, 2023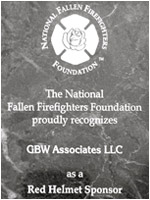 Hauling Water - Adirondack Style!
By President Mark Davis
October 22, 2020

On Sunday, October 18th, more than 40 folks from 10+ fire departments gathered in the foothills of the Adirondacks in Old Forge, New York to haul water for two-hours using tankers. The drill was the culmination of our 16-hr Rural Water Supply Operations Seminar hosted by the Old Forge FD and sponsored by a number of local fire/rescue agencies. Although each day started off a bit chilly, everyone worked up a sweat establishing the water supply operation and keeping it going. Six engines and eight tankers were used to support the two-hour event where a peak flow of around 1300 gpm was achieved. Two fill sites were used; one provided a 3.4-mile roundtrip and the other provided a 4-mile roundtrip for rigs hauling water. Perhaps the most interesting part of the drill was getting the dump site pumper to use four, suction inlets! (The chipmunk running aournd the lunch room was also very interesting.) Instructors for the weekend were Mark Davis and Tim Legore.

Many thanks to everyone who helped pull off this event and who helped with the excellent logistical support.

Units:
Otter Lake Engine 1 (1250 gpm), Otter Lake Tanker 1 (2000 gal), Woodgate Tanker 1 (3000 gal), Big Moose Engine 133 (1000 gpm), Big Moose Tanker 324 (2000 gal), Old Forge Engine 5 (1000 gpm), Old Forge Engine 2 (1250 gpm), Oriskany Tanker 3 (2500 gal), Forestport Engine 1 (1500 gpm), Forestport Tanker 1 (2000 gal), Forestport Tanker 2 (2000 gal), Eagle Bay Engine 132 (1250 gpm), Boonville Tanker 6 (1800 gal), and Barneveld Tanker 7 (2000 gal)



Day 1 learning about dump tank set ups.




Day 1 practicing jet siphon operations.




Day 1 - single lane tank arrangement using a FolDaTank suction elbow.




TFT low level strainer in use on Day 1 skills session.




The routes.




The rigs that came to play.




Staging and waiting for response.




Dumping 2000 gallons and getting ready to run for another load.




Reviewing suction strainer choices - Day 2.




Dump tank deployment options - Day 2 skills session.




North St fill site - 40-feet of suction hose.




Jet siphons kept pre-connected and ready for deployment.




Green Bridge fill site - loading with Storz fittings.




Green Bridge fill site - 40-ft of suction hose here also.