YouTube Channel


Facebook Page


Twitter Page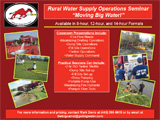 Rural Water Supply Operations Seminar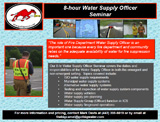 Water Supply Officer Seminar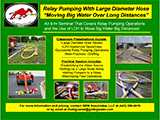 Relay Pumping With Large Diameter Hose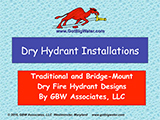 Dry Fire Hydrant Designs and Installations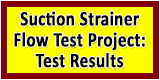 Web Counters
Website Visitors
Since
June 22, 2009

Visitors Today
May 28, 2020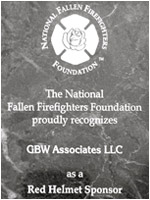 Tanker Design #9 - 3,500 gallon Tender - Northern Sunrise County, AB
By President Mark Davis
March 5, 2020
Some recent discussion in our website's Members Area centered around portable dump tank storage on tankers. There certainly are a number of storage choices and we certainly get to see a variety of designs during our travels throughout North America. Back in 2014 during our seminar in Peace River, Alberta we got the chance to use St Isadore/Three Creeks VFD's 3500-gallon tender during the practical sessions on Saturday and Sunday. The tender had been built locally and was outfitted with a "winch" style design for stowing and deploying two dump tanks. The winch design was used because of the curvature of the tank. The tender and crew did a really nice job of hauling water and it was nice to see another example of "local ingenuity."
Doug Keefe
March 06, 2020 at 10:46 AM
We had a similar issue getting the tank off the truck. We bought the truck as-is and added the winch.

I can send link to video operation if you want
GotBigWater
March 06, 2020 at 11:00 AM
Yes, please do!