YouTube Channel


Facebook Page


Twitter Page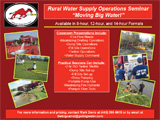 Rural Water Supply Operations Seminar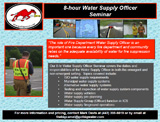 Water Supply Officer Seminar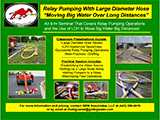 Relay Pumping With Large Diameter Hose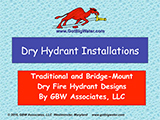 Dry Fire Hydrant Designs and Installations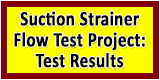 Web Counters
Website Visitors
Since
June 22, 2009

Visitors Today
May 28, 2020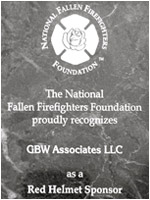 Tanker Design #7 - 1,500 gallon Brush Tanker - Winburne, PA
By President Mark Davis
January 30, 2020
Winburne Fire Company Brush Tanker 18 out of Clearfield County, Pennsylvania carries 1500 gallons and has a CET Pump that flows 700 gpm using a 6-inch suction. The 1990 Harsco 5-ton rig carries a 2100-gallon dump tank and is outfitted with a 4-inch direct tank fill, a 4-inch tank-to-pump line, and a 10-inch square dump valve. Much of the design of the brush tanker was based on information gained through the GBW YouTube Channel videos of various 2-hour drills around the country.
The fire company acquired the truck as a Department of Defense vehicle through Pennsylvania's department of conservation and natural resources. The company then purchased the tank through a state grant program and most all of the remaining work was completed "in-house" for about $1,000.
Many thanks to Deputy Chief Bobby Dunlap for sharing the photos and info about the brush tanker. We always enjoy seeing local success stories.