YouTube Channel


Facebook Page


Twitter Page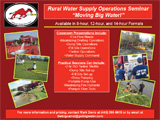 Rural Water Supply Operations Seminar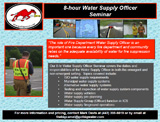 Water Supply Officer Seminar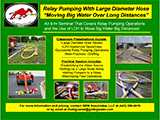 Relay Pumping With Large Diameter Hose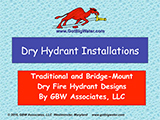 Dry Fire Hydrant Designs and Installations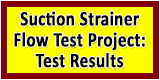 Web Counters
Website Visitors
Since
June 22, 2009

Visitors Today
Sep 27, 2020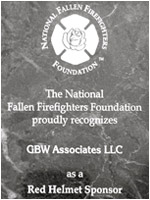 Dry Fire Hydrant Repair & Maintenance #07 - What's in the Pipe?
By President Mark Davis
January 9, 2020
A couple of months ago we repaired a broken dry fire hydrant in Harford County, MD. The hydrant's suction head had been broken off for quite some time. Ownership of the property changed and the FD chose to get the system back in service. The site was an old quarry, so water was clean and plentiful. The problem was determining if the existing pipe could sustain drafting operations....meaning blockages, leaks, etc. With no suction head in place for a few years, the chances of there being "stuff" in the pipe was pretty good. Sure enough, some large pieces of asphalt were found....the product of some vandalism. But, with some good back flushing and troubleshooting, the repair was made and the flow exceeded 1,000 gpm with the new head.
The moral of this story is that before replacing a broken off dry hydrant head, take the time to check the pipe for debris.



Plenty of deep, clean water at this small quarry.




The 6-inch riser with no suction head....and no protection.




A temporary suction head was rigged up and the system was back-flushed.




After back flushing, suction was taken and water was flowed using a small attack line.




Under suction, flow seemed restricted.




Hmmm....




Pieces of asphalt indicate a little bit of vandalism over the years.




The culprit.




With the rocks taken out, flow was no longer an issue.




The new head installed.