YouTube Channel


Facebook Page


Twitter Page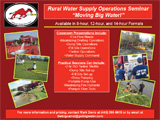 Rural Water Supply Operations Seminar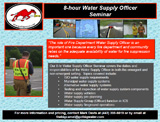 Water Supply Officer Seminar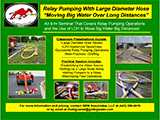 Relay Pumping With Large Diameter Hose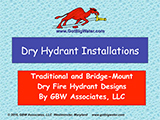 Dry Fire Hydrant Designs and Installations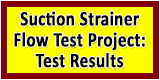 Web Counters
Website Visitors
Since
June 22, 2009

Visitors Today
Jul 03, 2020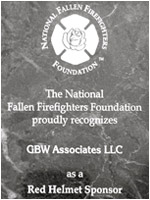 Hauling Water - Wisconsin Style!
By President Mark Davis
October 31, 2019

On Sunday, October 27th, folks from the Town of Waukesha and surrounding fire departments participated in our 2-hr rural water supply drill held in a large church parking lot located south of the fire station. The drill was the culmination of our 16-hr Rural Water Supply Operations Seminar that was sponsored and hosted by the Town of Waukesha Fire Department. Six tenders, two engines, and one quint were used to support the 1,000 gpm effort. Two fill sites were used to keep the tenders on the road hauling water: one fill site was a fire hydrant and the other a stream which provided roundtrips of 4.6 miles and 3.4 miles respectively. Many thanks to the folks at the Town of Waukesha FD for their hospitality and excellent logistical support. A complete summary will be posted in a few weeks. Instructors for the weekend were Mark Davis and Alan Butsch.

Units:
TWFD Ladder 1671, TWFD Engine 1667, TWFD Tender 1691, TWFD Tender 1692, Merton Community Tender 4492, Wales Genesee Tender 3791, North Prairie Tender 3591, and Waukesha Engine 3.



Vernon Tender 1292 - 3300 gallons




Practicing dump site operations on Saturday.




Jet siphon comparison.




Merton Community Tender 4492 - 3000 gallons.




City of Waukesha Engine 3




North Prairie Tender 3591 - 3000 gallons




Practicing loading operations on Saturday.




Through the drain sleeve set-up.




TWFD Ladder 1671 (1500 gpm) serves as the dump site pumper.




Suction elbow in use.




Wales Genesee Tender 3791 - 3000 gallons




Three, 3500-gallon dump tanks in use to support the 1000 gpm flow.




A second suction line placed in service.




TWFD Tender 1692 - 3000 gallons