YouTube Channel


Facebook Page


Twitter Page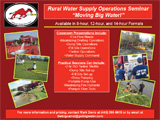 Rural Water Supply Operations Seminar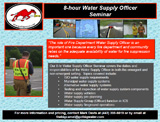 Water Supply Officer Seminar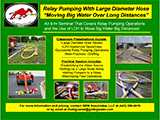 Relay Pumping With Large Diameter Hose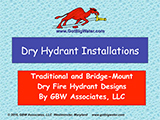 Dry Fire Hydrant Designs and Installations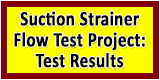 Web Counters
Website Visitors
Since
June 22, 2009

Visitors Today
Feb 02, 2023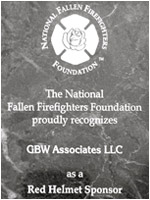 Fill Site Operations #06 - What is Missing in this Picture?
By President Mark Davis
June 27, 2019
From time to time we post news about the advantages of a using a vacuum tanker during water hauling operations. What is missing in the cover photo is an engine company. The photo shows a vacuum tanker loading site at a boat ramp along Geneva Lake in Linn, Wisconsin. All that was needed was access to the water and the tanker loading station was up and loading in no time. The hardest part was the initial deployment of the suction hose and strainer by the driver. The biggest advantage of course is no need for an engine company or staff to draft and run a loading station. The vacuum tanker shown in this news story was provided courtesy the Firovac Co as part of their support of our 2-hr water supply drill in Linn.