YouTube Channel


Facebook Page


Twitter Page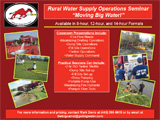 Rural Water Supply Operations Seminar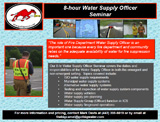 Water Supply Officer Seminar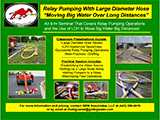 Relay Pumping With Large Diameter Hose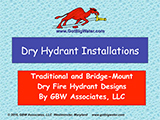 Dry Fire Hydrant Designs and Installations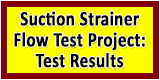 Web Counters
Website Visitors
Since
June 22, 2009

Visitors Today
May 28, 2020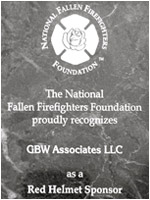 Hauling Water - Lebanon County Style!
By President Mark Davis
June 6, 2019
On June 2, folks from the Lebanon/Berks County border assembled in Myerstown, PA to practice their water hauling skills at our 2-hr water supply drill. The drill was the culmination of our 16-hr Rural Water Supply Operations that was sponsored and hosted by the Kutztown Community Fire Company. Seminar participants spent all day Saturday and all of Sunday morning reviewing the finer points of hauling water with tankers. Sunday afternoon, everyone got a chance to "put it all together" and run a 2-hr tanker shuttle operation without flow interruption. Eleven tankers and four engines were used to support the drill. A peak flow of 1600 gpm was attained near the end of the 2-hr period. Two fill sites were used to supply water for tanker loading; the sites provided travel routes over 2-miles each. Instructors for the weekend seminar were Mark Davis and Alan Butsch. A complete summary will be posted in a couple of weeks.



The folks at the Kutztown Community Fire Company were wonderful hosts. The logistical support and homemade lunches were excellent!




Crews spent Saturday afternoon reviewing the different arrangements of portable dump tanks.