YouTube Channel


Facebook Page


Twitter Page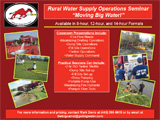 Rural Water Supply Operations Seminar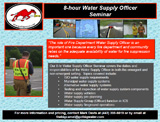 Water Supply Officer Seminar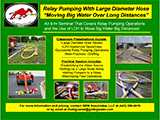 Relay Pumping With Large Diameter Hose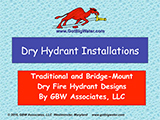 Dry Fire Hydrant Designs and Installations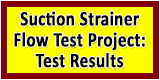 Web Counters
Website Visitors
Since
June 22, 2009

Visitors Today
May 28, 2020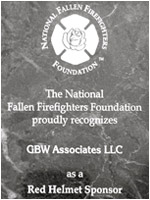 What's on Your Tanker? #18 - Direct Fill Relief Valve (Iowa)
By President Mark Davis
May 16, 2019
Some folks choose to install an inlet control/relief valve on their tanker's direct fill line in lieu of the traditional valve from the apparatus manufacturer. Most commonly, this decision is based on the relief feature of the installed valve and the ability to control the pressure entering the tank at the point of entry. During our rural water supply seminar in Johnson County, Iowa last year we saw such a valve installed on Jefferson-Monroe FD Tanker 143. The TFT ball valve with relief outfits the tanker's lone direct fill line. The valve's slow opening and closing feature coupled with the relief valve feature provides ample protection for the water tank. Of course, the important part of this installation is to ensure that the relief valve setting is set not to exceed the design pressure of the water tank.
Eugene Beard
May 21, 2019 at 8:49 AM
This worked so well that when JMFD updated our older 2000 gallon tanker with a four inch fill the same valve was used. Cut our loading time in half. Thanks for the article.
Joseph Guyther
June 14, 2019 at 5:08 PM
No tank manufacturer will quote a tank design pressure because there is none. Essentially it is zero PSI. That is why NFPA specifies adequate vent sizes - to prevent pressurization. If a fire apparatus water tank is pressurized, it is at risk of failure. The TFT LDH valve is a great direct fill valve but the relief valve is useful only when the valve is closed.