YouTube Channel


Facebook Page


Twitter Page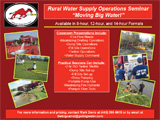 Rural Water Supply Operations Seminar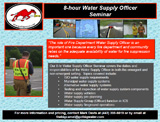 Water Supply Officer Seminar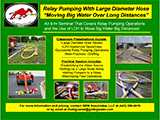 Relay Pumping With Large Diameter Hose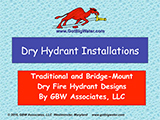 Dry Fire Hydrant Designs and Installations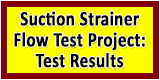 Web Counters
Website Visitors
Since
June 22, 2009

Visitors Today
May 28, 2020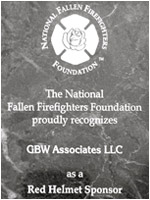 Hauling Water - Big Apple Style!
By President Mark Davis
May 9, 2019
On Sunday afternoon, May 5th, folks from the Shortsville (NY) Fire Department and surrounding areas practiced their water-hauling abilities by participating in a 2-hr water supply drill where the goal was to sustain a 500 gpm flow for the 2-hr period. The drill was the culmination of our 16-hr Rural Water Supply Operations Seminar that was sponsored and hosted by the Shortsville Fire Department. The folks used 3 engines, 8 tankers, and 2 fill sites to support the water shuttle operation. Everyone worked hard to keep the water moving and to expand operations. By the 90-minute mark, flow had reached 1000 gpm where it remained until the end of the drill.
Many thanks to Chief Jason Wagner and the Shortsville FD for their excellent hospitality and logistical support. Instructors for the weekend seminar were Mark Davis and Alan Butsch. A full summary will be posed in a few weeks.



Reviewing drafting choices for when a dump tank is placed in front of a pumper.




A through-the-drain-sleeve set-up.




A Fol-Da-Tank suction elbow in use.




30-feet of 2-1/2-inch suction hose used to help this pumper increase its output. Six-inch suction hose is being used on the officer side suction inlet.




The second fill site set-up to load tankers using 5-inch LDH.




Fill site #2 - a dry fire hydrant taking water from Flint Creek.




Fill Site #1 - Shortsville pumper drafts from the creek.




A TFT Low-Level Strainer with float attachment in use in the fast-moving creek.




This firefighter's job is to control water transfer between tanks. He does that by opening and closing the gated-wye lines.




Classroom review session on Saturday morning.




The final set-up produced a 1000 gpm flow using 3 dump tanks.




Reviewing apparatus design on Saturday afternoon.