YouTube Channel


Facebook Page


Twitter Page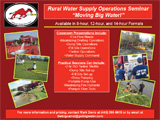 Rural Water Supply Operations Seminar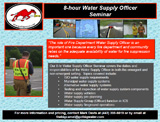 Water Supply Officer Seminar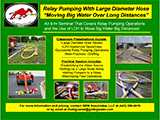 Relay Pumping With Large Diameter Hose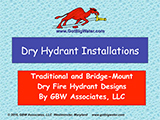 Dry Fire Hydrant Designs and Installations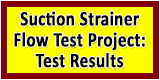 Web Counters
Website Visitors
Since
June 22, 2009

Visitors Today
May 28, 2020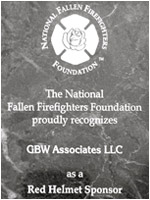 Big Water Rig - Easton, Maryland
By President Mark Davis
April 18, 2019
The Easton VFD (Maryland) operates a 6,000-gallon tanker known as "Flash Flood". Tanker 61 is a 2002, 4-Guys finished product: the tractor is a 2002 Peterbilt and the stainless steel tank was built by Brenner. The rig is equipped with a 1250 gpm Hale fire pump which is powered by a diesel motor; the tanker also has a diesel powered generator. The tanker's primary mission is to serve as a nurse tanker immediately upon arrival at the emergency scene and it can pump off its water at 1250 gpm through LDH. The rig can also draft if needed and is set up with clappered siamese direct tank fills on both sides of the tank so that smaller tankers can pump-off their water into the bigger tanker. The 6000-gallon tanker is basically a twin, 3000-gallon dump tank operation with a 1250 gpm pumper - just all on one set of wheels. Tanker 61 was used to support operations at our recent 2-hr water supply drill in Talbot County, Maryland where participants achieved 1000 GPM Club status with a peak flow of 1760 gpm.



Each side of the 6000-gallon stainless steel tank is equipped with a TFT double-clappered siamese. This fitting allows smaller tanker to pump their water into this big tanker in lieu of dumping into a dump tank.




Tanker 61 (6000 gal) operates as a nurse tanker during a 2-hr water supply drill where flow was never once interrupted and peaked at 1760 gpm.




The 1250 gpm pump is powered by a separate diesel motor and can pump dual, LDH lines if needed.




Set up to be loaded at the fire scene.




Supplying a 5-inch line to a double-clappered siamese that in turn supplies an attack engine.