YouTube Channel


Facebook Page


Twitter Page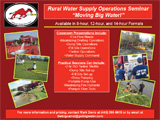 Rural Water Supply Operations Seminar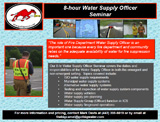 Water Supply Officer Seminar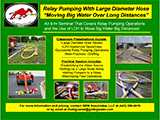 Relay Pumping With Large Diameter Hose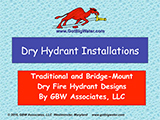 Dry Fire Hydrant Designs and Installations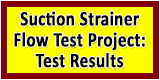 Web Counters
Website Visitors
Since
June 22, 2009

Visitors Today
Jul 03, 2020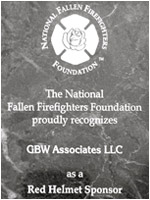 Hauling Water - 1760 gpm on Maryland's Eastern Shore Produces A New Member of the 1,000 GPM Club!
By President Mark Davis
April 11, 2019

On April 7th, folks from the Queen Anne-Hillsboro VFC and throughout the Talbot, Caroline, and Queen Anne's Counties area spent the afternoon hauling water for 2-hours uninterrupted as part of our 16-hr Rural Water Supply Operations Seminar. The drill culminated the weekend which was spent reviewing the best practices of hauling water with tankers. Five engines, ten tankers, and two brush trucks were used during the 2-hour water shuttle drill to haul water for a simulated structure fire. The highlight of the drill was the ability to flow more than 1,000 gpm during the last hour of the drill while having started flowing at the five-minute mark and never having flow interrupted. The folks arrived on scene and had a 500 gpm flow established within 15-minutes. By the 60-minute mark in the drill, flow was at 1,250 gpm and then increased again to 1,760 gpm at the 105-minute mark.

This performance resulted in the folks being awarded membership in the GotBigWater 1,000 GPM Club! Congratulations!

The program was funded by the Talbot County Volunteer Fire and Rescue Association and was hosted by the Queen Anne-Hillsboro VFC. Instructors for the weekend were Mark Davis and Alan Butsch.

Units:
Queen Anne-Hillsboro Engine 85, Queen Anne-Hillsboro Tanker 86, Queen Anne-Hillsboro Brush 87, Easton Engine 67, Easton Tanker 6, Easton Brush 66, Oxford Tanker 20, St Michaels Tanker 44, Denton Engine 302, Goodwill Tower 4, Trappe Tanker 36, Goldsboro Tanker 706, Tilgman Tanker 74, Ridgely Tanker 406, Greensboro Tanker 606, Queenstown Engine-Tanker 3, Sudlersville Tanker 6, Cordova Engine 54, and Cordova Tanker 53.



A sustained of flow of 1,760 gpm resulted in folks being awarded membership in the GBW 1000 GPM Club!