YouTube Channel


Facebook Page


Twitter Page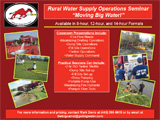 Rural Water Supply Operations Seminar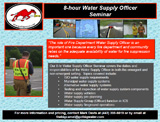 Water Supply Officer Seminar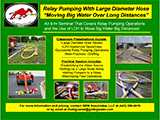 Relay Pumping With Large Diameter Hose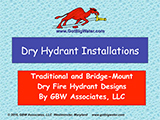 Dry Fire Hydrant Designs and Installations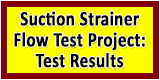 Web Counters
Website Visitors
Since
June 22, 2009

Visitors Today
Sep 26, 2021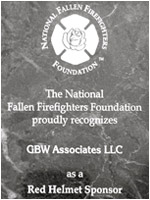 By President Mark Davis
November 16, 2017
Last weekend we had the opportunity to see the Otter in operation in the mountains of Pennsylvania. Chief Matthew Morgan and the folks at the Ryan Twp FD hosted a demo of Chief Fire's "Otter" - a 2,000 gpm floating source pump made of lightweight composite materials and hydraulically powered. We had the opportunity to try out a couple of scenarios and in all cases, the Otter proved quite impressive. We used the Otter to supply 1500 gpm to pumper, to load tankers at 1,000 gpm, and to take supply from a dump tank. The folks at Chief Fire are working to refine the Otter for use in municipal fire protection as a means to get a large capacity fire pump to a remote water source where a traditional-sized pumper cannot access. Many thanks to everyone who helped make the demo a success.



Learning about the power system for the Otter.




The Otter pump waiting to have the hydraulic lines connected.




Flow was measured using a HoseMonster flow diffuser with fixed-pitot.




For the demo, the Otter came on a trailer.




"Everything in a box!"




One of the demos took a look at the Otter being used in a dump tank. It seemed to work just fine as long as the tank was 1/2 full or better.




Deployed and pumping water back to the Ryan Twp 2,000-gpm pumper.