YouTube Channel


Facebook Page


Twitter Page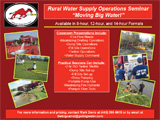 Rural Water Supply Operations Seminar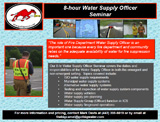 Water Supply Officer Seminar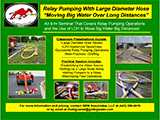 Relay Pumping With Large Diameter Hose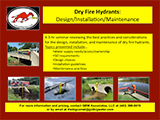 Dry Fire Hydrants Seminar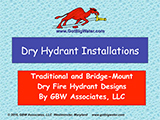 Dry Fire Hydrant Designs and Installations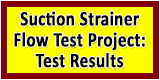 Web Counters
Website Visitors
Since
June 22, 2009

Visitors Today
Dec 08, 2023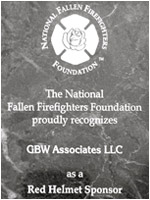 Guestbook
Your feedback is important to us. Feel free to leave your comments.
| | |
| --- | --- |
| Page of 3 [ Back | Next ] | Records 31 - 60 of 69 |
Signed on October 20, 2012 at 10:56 PM
Name:
Jim Vieira
Rank/Title:
Battalion Chief
Location:
Bristol, RI
Comments:

Great site
Signed on October 08, 2012 at 4:38 PM
Name:
Earl Everhart
Rank/Title:
Presidentt VTEC
Location:
Williamstown. Vt.
Comments:

Partnered with Firovac building vacuum tankers; also wetside gravity dump tankers
Signed on October 01, 2012 at 10:24 PM
Name:
Lt. Jeremy Sharp Training Officer
Location:
Forrest City Arkansas
Comments:

Great information thanks
Signed on September 16, 2012 at 10:56 PM
Name:
William Palmer Sr.
Rank/Title:
fire chief
Location:
Ovid, New York
Comments:

Mark.Alan,Tom:
Just a note to Thank You for a great weekend of training. The class was vey successful--we had a fire the following tuesday night and the guys had the portable tank on the ground and full of water in record time--Thanks again til the next time.
Signed on August 20, 2012 at 1:08 AM
Name:
Dennis Sharp
Rank/Title:
Firefighter/Engineer
Location:
Clarksville, NY
Comments:

Discovered this site 4 days ago through Send The Water's Facebook page and haven't stopped reading it since. I have learned a lot from the different training you have done and am looking to set up a county wide training..... possibly with GBW, LLC. Keep up the great training and thanks for the site.
Signed on August 16, 2012 at 11:03 AM
Name:
Brad Harbaugh
Rank/Title:
Production Manager
Web Address:
www.4guysfire.com
Location:
Meyersdale, PA
Comments:

It was awesome to see the test results of the Trident Air Primer on the Winfield Fire Department's 4 Guys unit.
Signed on July 31, 2012 at 4:42 AM
Name:
Stephen "Jack" Spratt
Rank/Title:
Assistant Fire Chief
Location:
Castine, ME
Comments:

Thanks for the fantastic resources! I will be back and back...
Signed on May 08, 2012 at 9:31 PM
Name:
Yuri Cursach
Rank/Title:
Voluntier firefighter
Location:
Santiago, Chile
Comments:

Your website has been so important to us as a company, you don't have idea how much. Here, in Stgo, we start a fire drill based on the same model that you publish. We're the first firefighter in Chile doing a water shuttle drill with the same references as the ISO test and with a 1500 gpm goal in time. For all this, THANK YOU SO MUCH
Signed on May 03, 2012 at 7:59 PM
Name:
Robert M Rakoske
Rank/Title:
Firefighter/Engineer
Location:
St. Pauls Fire Department
Comments:

This is a cool web site; full of information.
Signed on April 16, 2012 at 7:38 AM
Name:
John R. Herr
Rank/Title:
Ass't Chief
Location:
Goshen NH 03752
Comments:

Thank you for teaching us about Big Water. We had a great time with you learning how we can safely move more water to the scene.
Signed on March 19, 2012 at 10:16 PM
Name:
Isaiah Steele, Jr.
Rank/Title:
Chief/Whitfield V. F. D.
Location:
Whitfield V F D. in Sumter County, Alabama
Comments:

Had a great time with you and Tim on sat. and Sunday in Sumter Co. you all gave us a lot of information, and we have plans to try and use it. thanks again for all your help......
Signed on March 17, 2012 at 10:15 AM
Name:
Dave Holder
Rank/Title:
Deputy Chief
Web Address:
southsumterfire.org
Location:
Cuba,AL.
Comments:

Great Class, lot of valuable information, all rural areas need this class
Signed on January 08, 2012 at 6:32 PM
Name:
Jim Dick
Rank/Title:
1st Asst. Chief
Web Address:
benningtonfc.com
Location:
Attica, NY
Comments:

Great site, thank you
Signed on December 29, 2011 at 11:24 PM
Name:
mike ruby
Rank/Title:
chief
Location:
dellroy ohio
Comments:

Larry built our tanker back in 1992 and we have not had any trouble with it.
Signed on November 24, 2011 at 7:30 AM
Name:
Jimmy Long
Rank/Title:
Firefighter
Web Address:
fyffecitylimits.com
Location:
Fyffe Alabama
Comments:

Just wanted to wish all of you a Happy Thanksgiving.
Signed on November 08, 2011 at 3:27 PM
Name:
David Baxter
Rank/Title:
Captain
Location:
walworth wisconsin
Comments:

Looking into doing this in the near future
Signed on November 06, 2011 at 5:47 PM
Name:
Paul Doyle
Rank/Title:
Training Officer
Location:
Goose Lake Iowa
Comments:

I was given this web address by a colleague due to some research I am doing and prototpe testing that is being performed. He hoped that the feedback from this group wcould assist me.

I am glad I found this site as I have already enjoyed seeing the set ups that are being featured.
Signed on October 31, 2011 at 3:34 PM
Name:
Randy Walls
Rank/Title:
Capt
Location:
Morrisvale VFD Morrisvale WV
Comments:

Enjoy the class. Good learning tool
Signed on October 11, 2011 at 6:58 PM
Name:
Eddie Hastings
Rank/Title:
Deputy Fire/EMS Chief
Location:
Chesterville, Maine
Comments:

We recently took the RWS and IC class. This was some of the best training I have ever attended. Thanks for the awesome instruction!!!
Signed on September 26, 2011 at 9:01 PM
Name:
James M Turner
Rank/Title:
fireman unit 7
Location:
hammondville;alabama
Comments:

really enjoyed the recent tanker shuttle training,and thanks for reconizing our tanker on your website
Signed on September 26, 2011 at 1:32 AM
Name:
Jody Brewer
Rank/Title:
Asst Chief
Location:
Mt. Vera (Collinsville, AL)
Comments:

Great class !!!
Signed on July 25, 2011 at 11:34 PM
Name:
Rob Johnson
Rank/Title:
Captain
Web Address:
www.yourbces.org
Location:
Botetourt County, VA
Comments:

Looking forward to learning about the latest and greatest in rural water supply.
Signed on January 27, 2011 at 9:32 AM
Name:
Hayden Shaw
Rank/Title:
junior
Location:
Plesant Vally Maryland
Comments:

My dad (Asst. Chief of Plesant Vally)told me about this site its super cool.
Signed on October 25, 2010 at 1:01 PM
Name:
Doug Akin
Rank/Title:
operations mgr-Alabama
Web Address:
www.pro-fire.com
Location:
Alabama
Comments:

Also with Kingdom VFD in Shelby County, Alabama. Missed the last time you were here but have attended when Larry was with us and the Brierfield VFD seminar. Good Stuff.
Signed on October 16, 2010 at 10:05 AM
Name:
Travis Arnett
Rank/Title:
FF/EMT
Location:
Washington,IL
Comments:

Great web site loved your training seminar and the live drill! keep up th good work!
Signed on October 11, 2010 at 9:59 PM
Name:
Carl Gearhart
Rank/Title:
Chief
Location:
Colerain Twp., Ross County, Ohio
Comments:

You have a fabulous web site
Signed on August 07, 2010 at 10:19 AM
Name:
Brad Merchel
Rank/Title:
Firefighter
Web Address:
www.cnegfx.com
Location:
Washington, Iowa
Comments:

Great site guys. Just stopping by to say hi! I am a firefighter myself for 16 yrs. I also own a graphics business. I do vinyl decals, can koozies, etc. I have tons of firefighter graphics that i ship all over the country.

Keep up the good work guys.
-Brad
Signed on July 18, 2010 at 11:39 AM
Name:
Charles Clark
Rank/Title:
Township Fiscal Officer and Fire Fighter/Water Supply
Location:
Ross County (South Central Ohio)
Comments:

I really like this website. I wonder why water movement drills are set up in large paved parking lots. Those of us in rural areas who have to shuttle water do not usually have this luxury. Anyone set up a drill where they set up a dumpsite on a narrow rural road (15-16 ft wide)? We use rectanglar dump tanks in a single lane set up which supplements the rural hitch to pump back a long lane. Our 8X14 2,100 gal dump tanks set in front of the water supply pumper. During our most recent ISO tanker shuttle test (2001)we set up two dump tanks in front of the pumper and set a third dump tank behind the pumper with a floating pump pushing water to the drafting tank--all in one traffic lane. We pumped 1,000 GPM during the ISO. Rear dump tankers could dump without out turing as they arrive from either direction. Side dump tankers could top off all three dumps tanks as they passed by. I think its time to practice moving water under the conditions like you face during a real fire. How ofter can you get a pumper right up next to a static source of water? How often can a pumper get within 150 ft. of a great source of water?
How do you get that water to your pumper? Anyone using floating pumps? What about ideas so old their new again. Now we have fiberglass cisterns which are relatively cheap compared to expensive "battleships" called pumper tankers. For the price of one tanker you can locate several drafting cisterns around your protection area-exactly where they are needed. Drafting from this source saves stress on our rural water systems. What happened to front mount pumps? They are not very pretty but wow can they pull up to a dump tank in a single lane situation and pump 1,000 gallons of water before a midship pump crew hooks up 3 sections of suction hose to draft from a dump tank set up in front of the truck.
Signed on July 14, 2010 at 9:15 AM
Name:
DANA WATTS
Rank/Title:
TRAINING OFFICER / TREASURER
Location:
TAYLOR, AL
Comments:

I LIKE WHAT I SEE AND WILL TRY TO GO TO THE DEKALB CO. SEMINAR IN SEPT.
Signed on July 01, 2010 at 7:55 PM
Name:
Pam Quick
Rank/Title:
Engine Driver/ Medic
Location:
Birmingham, Alabama
Comments:

Career firefighter also volunteer firefighter.
| | |
| --- | --- |
| Page of 3 [ Back | Next ] | Records 31 - 60 of 69 |