YouTube Channel


Facebook Page


Twitter Page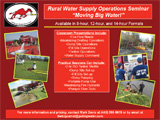 Rural Water Supply Operations Seminar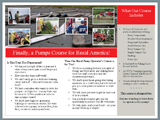 Rural Pump Operators Course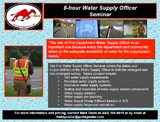 Water Supply Officer Seminar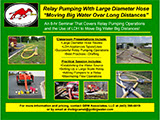 Relay Pumping With Large Diameter Hose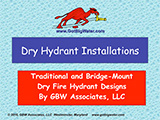 Dry Fire Hydrant Designs and Installations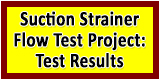 Web Counters
Website Visitors
Since
June 22, 2009

Visitors Today
Aug 21, 2019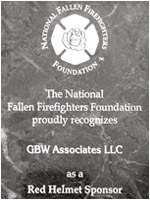 Dry Fire Hydrant Design 19 - Rotating DFH - Stony Creek, New York
By President Mark Davis
November 29, 2018
Earlier this year we visited Stony Creek, New York to do some consulting on the possible installation of a bridge-mounted dry fire hydrant. While in Stony Creek we came across a rather unique design of an older, dry fire hydrant that used a rotating welded-steel pipe arrangement to access water. We did not flow test the existing system but local folks reported that it worked okay as long as the stream flow was good in the area. The system used 4-inch welded steel pipe (4-1/2" NST fitting) so we imagine it was pretty heavy to stow and deploy. Of course, 6-inch pipe would provide much improved flow, but 6-inch PVC pipe would be suspect to damage in the fast moving Adirondack mountain stream (ice flow, rocks, debris, etc) and 6-inch steel pipe would be really difficult to maneuver. There are always advantages and disadvantages for most every installation design. We do like the creativity however....and thus are sharing our findings.



Proposed location of new DFH installation.




A unique, rotating design dry fire hydrant in Stony Creek, New York.




The system remains deployed during most of the "good" weather months.