YouTube Channel


Facebook Page


Twitter Page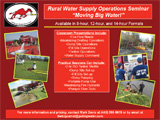 Rural Water Supply Operations Seminar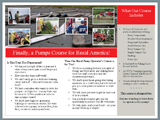 Rural Pump Operators Course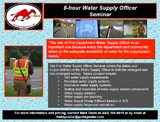 Water Supply Officer Seminar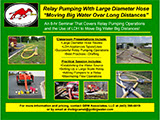 Relay Pumping With Large Diameter Hose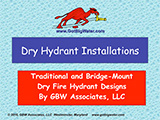 Dry Fire Hydrant Designs and Installations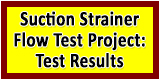 Web Counters
Website Visitors
Since
June 22, 2009

Visitors Today
May 20, 2019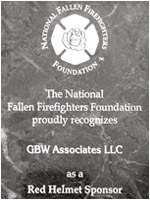 Hauling Water - In the Corn Belt!
By President Mark Davis
June 14, 2018
On June 10th, folks from a number of fire departments in Linn County, Iowa spent their Sunday afternoon hauling water with tankers in an effort to refine their rural water supply skills. The 2-hr drill was the culmination of our 16-hr Rural Water Supply Operations Seminar which was sponsored and hosted by Chief Kale McBurney and the Monroe Township Fire Department. Seminar attendees spent the weekend reviewing the best practices of rural water supply operations which included dump site, fill site, and drafting skill sessions in addition to classroom work on fire flow demand, ISO, and types of water hauling vehicles. We thank the folks at the Monroe Twp. FD for the excellent logistical support. We also want to give a HUGE thank you to Fol-Da-Tank Co which donated one of its 2500-gal Single-Lane Tank Max dump tanks as part of a class raffle! Instructors for the weekend were Mark Davis and Mark Wobus. A complete summary of the drill will be posted in a couple of weeks.



Classroom sessions were held at the Monroe Twp FD station in Toddville, Iowa.




Dump tanks were arranged in front of the dump site engine.




A Fol-Da-Tank suction elbow is used to support the dump site drafting operations.




A 3-dump tank arrangement was used to support the 2-hr tanker shuttle operation were flow peaked at 750 gpm.