YouTube Channel


Facebook Page


Twitter Page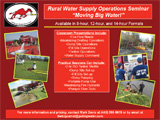 Rural Water Supply Operations Seminar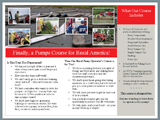 Rural Pump Operators Course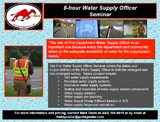 Water Supply Officer Seminar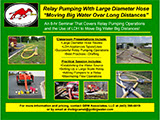 Relay Pumping With Large Diameter Hose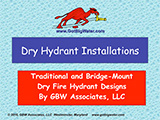 Dry Fire Hydrant Designs and Installations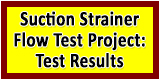 Web Counters
Website Visitors
Since
June 22, 2009

Visitors Today
Nov 19, 2018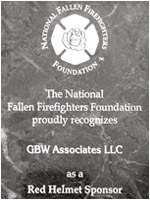 Dry Fire Hydrant Design #11 - Swivel Mount Design - Westminster, MD
By President Mark Davis
November 23, 2017
In late August 2017, we installed one of our bridge-mount dry fire hydrants in Westminster, MD. The installation used our saddle-mount bracket that uses a "non-destructive" process to attach to the bridge wall. (No holes are drilled into the bridge structure.) The location chosen for the Westminster site was a small bridge over a stream. The stream provided ample water supply and the bridge provided a lift under 10-feet. Once the installation was complete, a 1500 gpm pumper was used to conduct the installation performance test. A flow in excess of 1,000 gpm was achieved.
The GBW bridge-mount design has become increasingly popular where the installation of a permanent suction pipe is impractical.
Initial assessment photo shows a low guard rail which is good for keeping suction hose below the pumper's suction inlet when drafting.

The arrangement of guard rail to road and water made for an optimum install.

The concrete bridge wall made the saddle mount bracket the installation method of choice.

The finished product - looking toward the suction head.

The cradle bracket where the strainer is stowed.

Stowed and ready for use.

You hardly know the system is in place. The guard rail provides protection from traffic and snow plows.

Westminster FD Engine 33 gets into position to draft.

1000 gpm+ using the DFH.

Deployed and in use.