YouTube Channel


Facebook Page


Twitter Page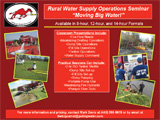 Rural Water Supply Operations Seminar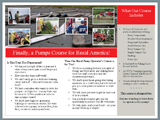 Rural Pump Operators Course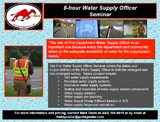 Water Supply Officer Seminar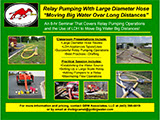 Relay Pumping With Large Diameter Hose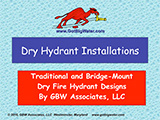 Dry Fire Hydrant Designs and Installations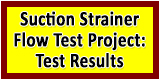 Web Counters
Website Visitors
Since
June 22, 2009

Visitors Today
Jan 17, 2019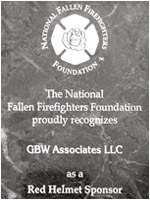 Suction Hose - #07 - Carrying More Than 20-feet
By President Mark Davis
November 8, 2017
If you follow our work then you know that we advocate carrying more than 20-feet of suction hose if drafting is part of your water supply operation repertoire. Whether you are running a tanker fill site, or a four-tank dump site, or drafting from the Mississippi River and pumping water back to downtown to fight a big fire, suction hose and suction strainers are some of the most important equipment carried on a pumper. One of the challenges sometimes is trying to figure out how to carry extra suction hose on a pumper that came equipped to just carry 20 feet. The folks at the Winfield VFD (Maryland) figured it out - they made some room in the supply hose bed and used some 10-inch PVC pipe to create storage tubes for two more 10-ft sections of 6-inch suction hose.
The PVC storage tubes are secured to the hose bed and hose bed divider and the suction hose stays in place until ready for use. The first two, 10-ft sections are stored in a lower compartment - which was part of the original design. When more than 20-feet is needed, the suction hose in the PVC tubes are deployed. Even with the width of the hose bed narrowed some, the rig still carries 2000-feet of 5-inch LDH.
Nice work and ingenuity.
The double-stacked PVC tubes make for easy storage of extra suction hose.

The "low stuff" is used first. The "high stuff" is used when more suction hose is needed.

Easy removal.

The modified hose bed - nothing fancy.

Engine 142 - 1500 gpm Hale QMax pump w/Trident Auto Air Primer, 1000 gallons water, 2000-ft 5-inch LDH, 40-ft of 6-inch suction hose w/camlock fittings

Engine 142 runs a tanker fill site using 100-ft of suction hose - the first intake was built using the pumper's 40-ft of suction hose. The second intake was built as more suction hose arrived - even though water flow was already underway.