YouTube Channel


Facebook Page


Twitter Page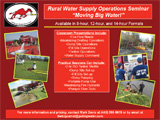 Rural Water Supply Operations Seminar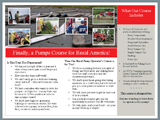 Rural Pump Operators Course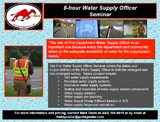 Water Supply Officer Seminar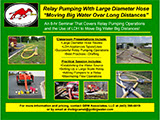 Relay Pumping With Large Diameter Hose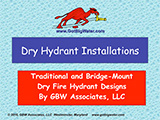 Dry Fire Hydrant Designs and Installations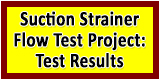 Web Counters
Website Visitors
Since
June 22, 2009

Visitors Today
Sep 20, 2018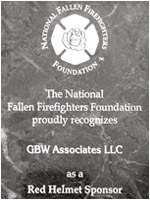 Dry Fire Hydrant Design #10 - Swiveling Bridge Mount - Mount Airy, Maryland
By President Mark Davis
August 10, 2017
Recently, we upgraded a bridge mounted dry fire hydrant in Mount Airy, Maryland. The upgrade included removal of the old system and the installation of a swiveling bridge mount design attached to the guard rail posts using our "angle mount" attachment process. The old system that was removed was one of our first installations (10+ years ago) and someone had stolen the suction strainer. The County's Department of Public Safety funded the repair and upgrade of the dry fire hydrant which allowed us to install our newest version of the swiveling system.
The angle-mounting system uses heavier duty components and attachment mechanisms and has improved corrosion protection. During the certification flow test, Tanker 1 (1,500 gpm pump) was able to draft and flow 1,026 gpm.
Laying out the materials.

The angle mounts are attached to the guard rail posts.

The swivel is already to go!

Pipe is inserted in order to determine where to cut and install the suction head.

During use, the suction strainer rests on the stream bottom.

Determining where to place the suction head.

Getting ready to glue.

The system uses the Kochek tear drop style suction strainer.

All painted (with UV resistant paint) and ready for installation in the swivel bracket.

When stowed, the dry fire hydrant is protected by guard rail.

Mt Airy VFC Tanker 1 drafts during the certification flow test of the newly installed bridge-mount DFH. The finished product produced a lift of 11-feet.

The flow test using 15-ft of 6-inch suction hose.